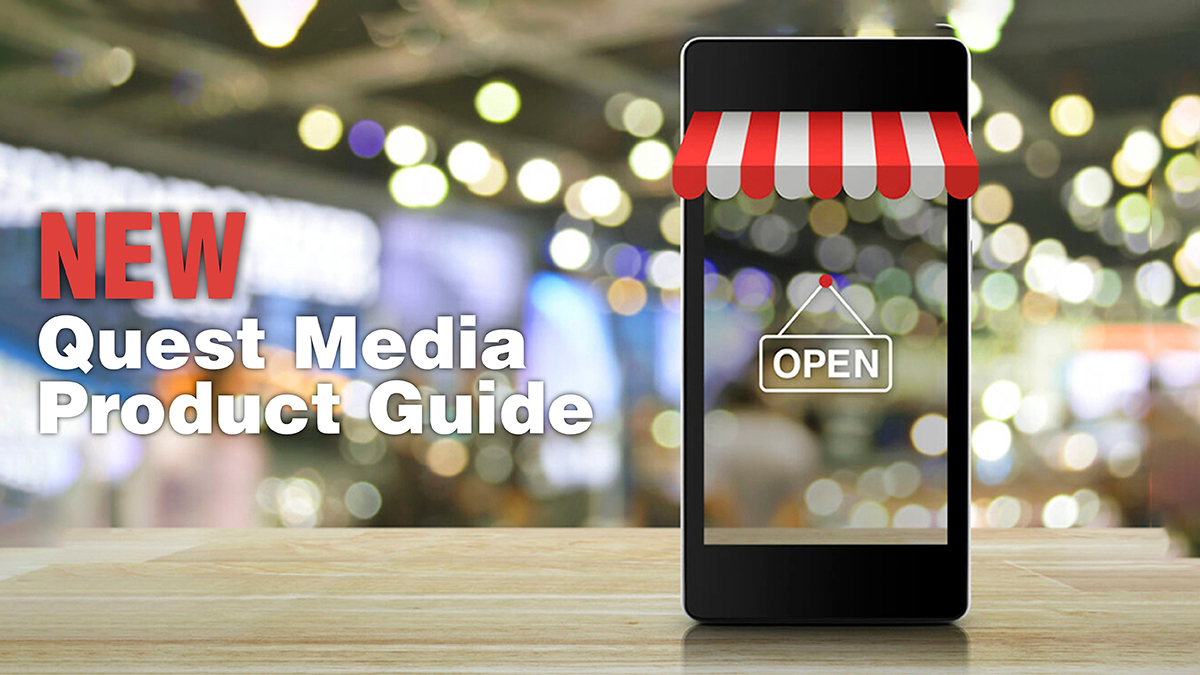 Our Editor-In-Chief, Mindy Henderson, and our MDA Ambassadors shared some of their favorite products, then looked high and low to curate even more fantastic items that celebrate universal use. Some are adapted for specific purposes, and ALL were chosen with the community of individuals living with neuromuscular disease, and other disabilities, in mind. You're sure to find something for everyone on your list.
Just don't forget to treat yourself!
Click on the buttons to read all about their favorite products and life hacks.
Quest Presents... the Holiday Gift and Giving Guide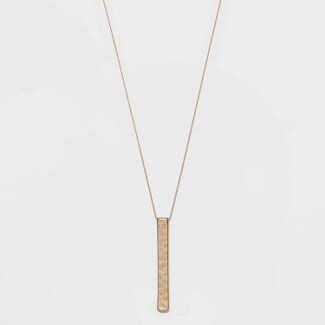 Hammered Bar Pendant Necklace
Recommended by: Mindy H.
Long necklaces are my favorite because you can pull them on easily over your head instead of dealing with a clasp.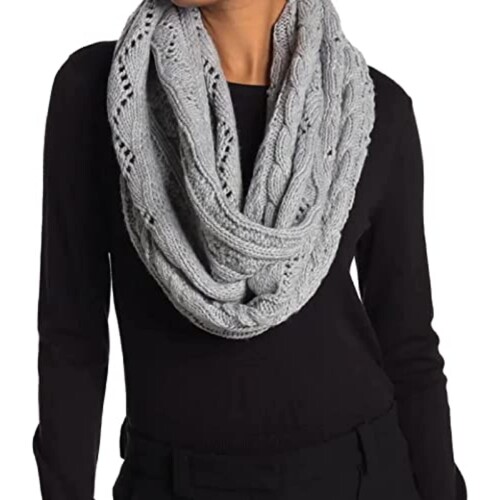 MICHAEL KORS Pointelle Cable Knit Infinity Scarf
Recommended by: Mindy H.
Infinity scarves are so convenient – just loop them over your head once or twice, depending on the length and desired look. No fancy knotting skills required.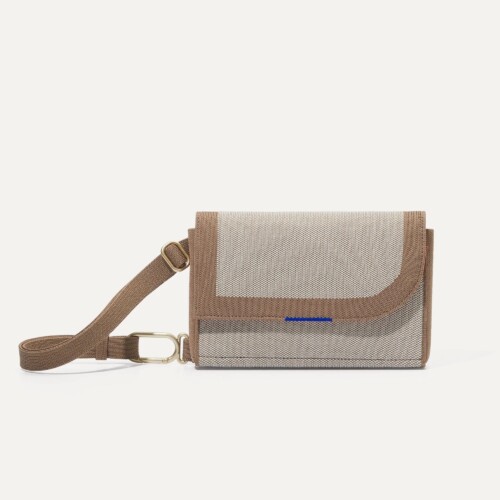 The Belt Bag
Recommended by: Mindy H.
I love the size of this bag. Big enough to carry a phone, some money or credit cards and a lipstick, but not so big that you have to reach way in and dig around. Easy flap open. Can be worn as a Crossbody, or get creative with the strap and find a way to attach it to the side of a wheelchair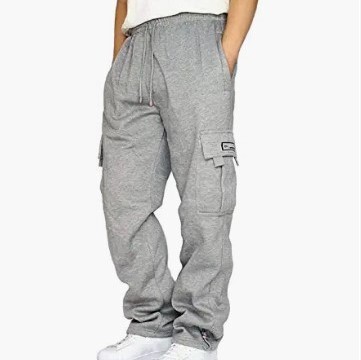 Cargo Sweatpants
Recommended by: Thad D.
Cargo sweatpants are comfortable, functional clothing that are perfect for wheelchair enthusiasts.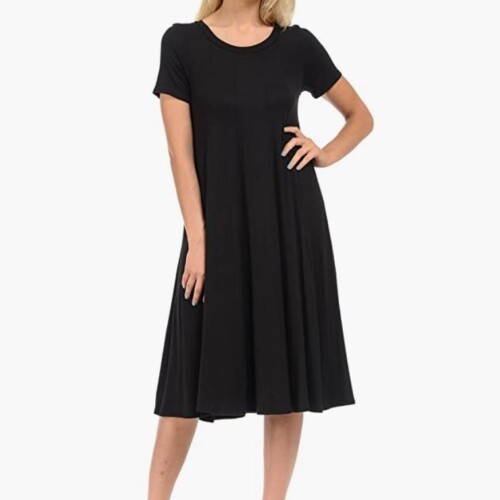 Iconic Luxe Short Sleeve Midi Dress
Recommended by: Mindy H.
I have this dress in almost every color. Easy to pull on, stretchy but not clingy, full and flowy. For me, in a seated position, it hits right on top of her feet, for a cute maxi dress look.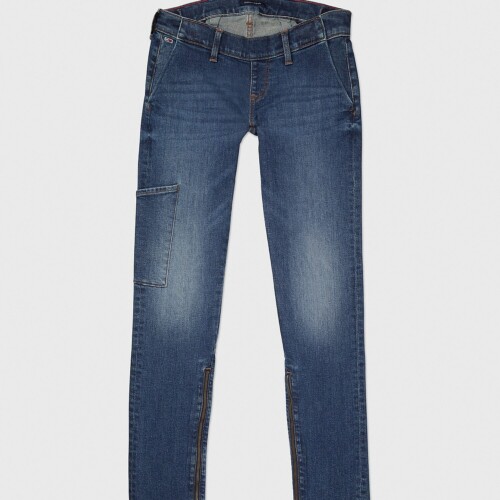 Tommy Hilfiger Seated Fit Straight Jean
Recommended by: Mindy H.
Not only are these jeans cute, they have handy loops to help pull them up, are higher in the back and lower in the front, and also have zipper closures at the ankle for additional maneuverability.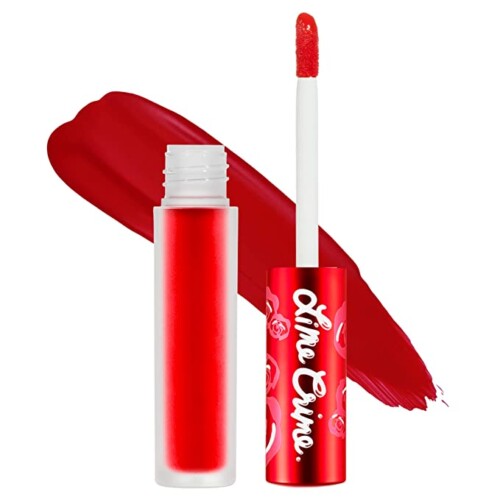 Lime Crime Velvetines Liquid Lipstick
Recommended by: Tana Z
This color ain't goin' anywhere! I love loud lip colors, but when I am out and don't know when I'm going to get to a bathroom (with a mirror at a level I can see myself), I don't want to have to worry about needing to touch-up. This lipstick stays on all day.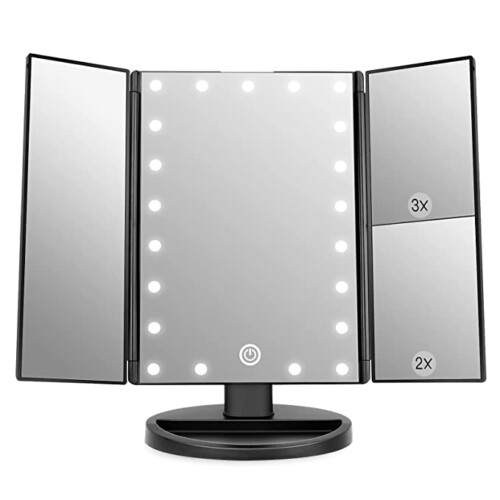 WEILY Tri-Fold Vanity Mirror
Recommended by: Skye A.
This mirror makes getting ready so much easier! I bring it on all my trips because standard hotels mirrors don't always accommodate my needs and I can place this this mirror anywhere.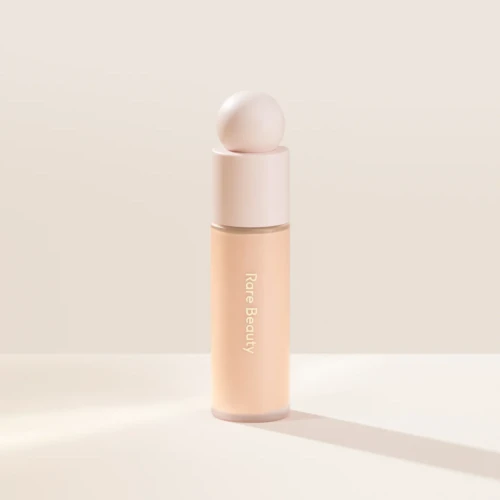 Rare Beauty Foundation/Concealer
Recommended by: Leah Z.
This vegan-free, cruelty free, and affordable foundation is lightweight and stays on all day. I love it because it looks very natural and is super hydrating.
Books Planners & Journaling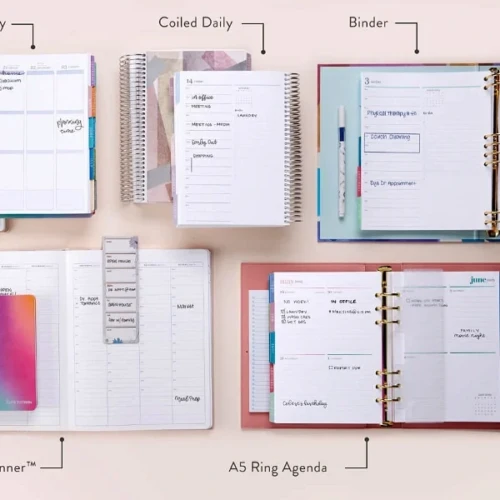 Erin Condren LifePlanner Collection
Recommended by: Mindy H.
I am all about organization and journaling. I love the spiral-bound feature of these journals, and love how they keep me organized for the year.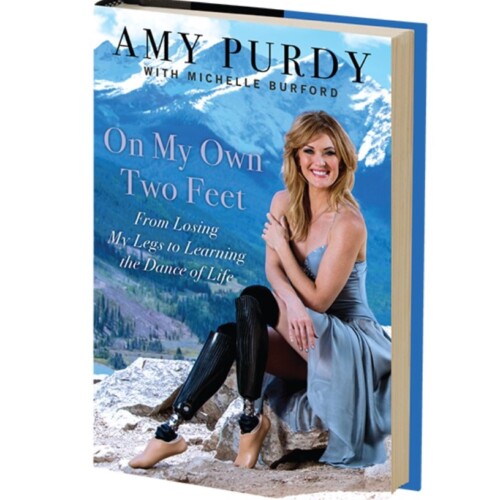 On My Own Two Feet, by Amy Purdy
Recommended by: Mindy H.
Amy Purdy is a motivational speaker, double amputee and snowboarding Paralympics medal list. She is one of my heroes, and I absolutely love her book and her story.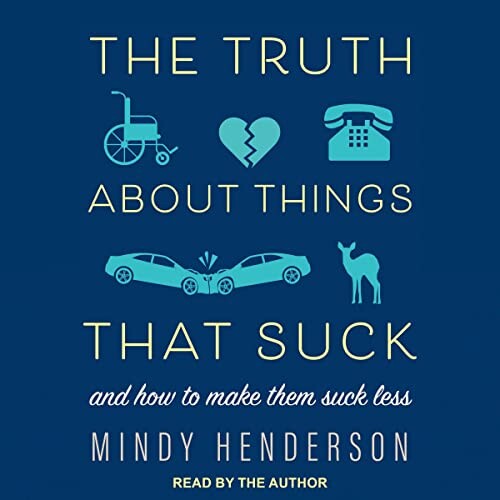 The Truth About Things that Suck by Mindy Henderson
Recommended by: Amy S.
Mindy is a fantastic writer who is funny, honest, and speaks her truth well. It is comforting to read her story and relate on so many levels. And just plain fun to relive her happy memories with her through her words!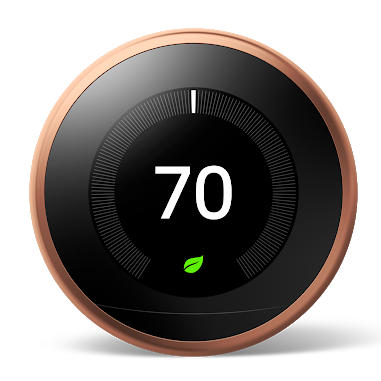 Nest Thermostat
Recommended by: Ira W.
This is a must-have for anyone that lives independently with limited mobility. This thermostat truly brings independence to another level by allowing you full control of your living space temperature through a smart phone app.
Elements FireCel Mega 6 Hand Warmer
Recommended by: Ira W.
This is a must have for anyone with NMD who likes to be active outdoors during colder weather months. It is lightweight, long-lasting, and warms your hands within moments of turning it on.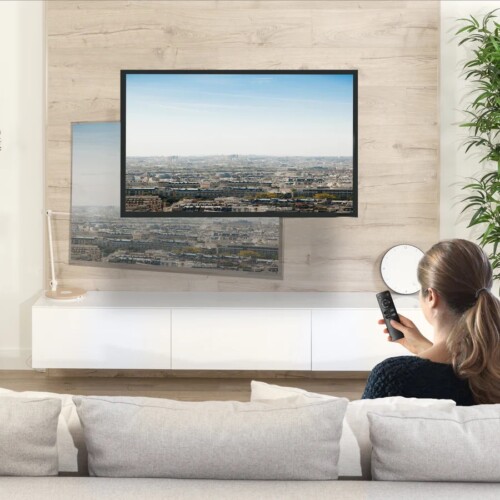 Vivo Remote Control TV Wall Mount
Recommended by: Mindy H.
Anything I can operate from my phone or with a remote gives me an extra layer of independence. This TV wall mount allows you to raise, lower or swivel your 37″ to 70″ television with the press of a button on a remote control.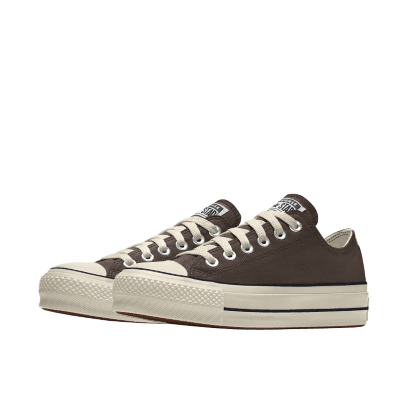 Chuck Taylor Low Top All Stars
Recommended by: Tana Z
These are one of few tie shoes that I can just slip my feet into and the flat bottom keeps my feet flat and my toes from curling over. They're a timeless, edgy addition to any look.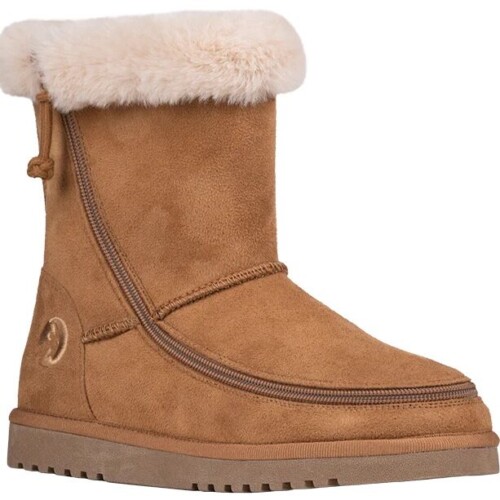 Billy Footwear
Recommended by: Leah Z.
So happy I found a brand of shoes that fit my KAFO's. The footwear features front zippers for easy, accessible wear. So many styles: sneakers, winter boots, and (my personal fave) rainboots! Fun fact: I wore Billy Footwear on the set of "Marry Me", on the set of Sesame Street, and at NY Fashion Week.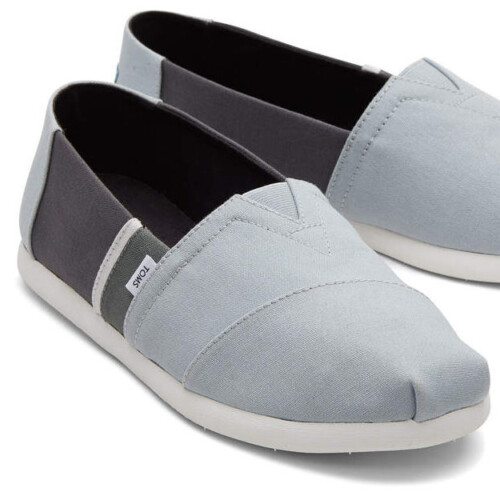 Toms Alpargata Shoes
Recommended by: Ira W.
These have been my go-to pair of shoes for years. These versatile, stylish, and lightweight shoes are durable and easy to put on and take off. There are so many pattern options that you can wear with any outfit!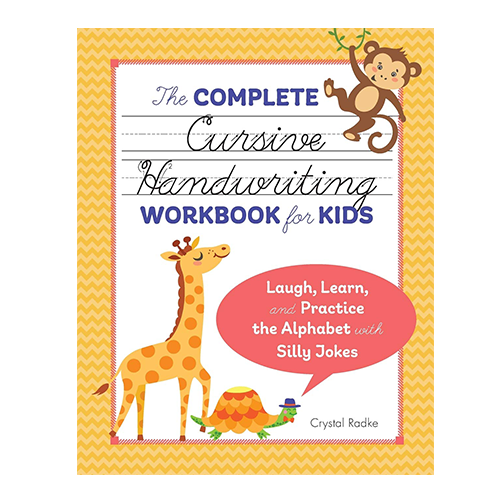 The Complete Cursive Handwriting Workbook for Kids
Recommended by: April S
We love this big, spacious book to help young kids learn cursive and to write.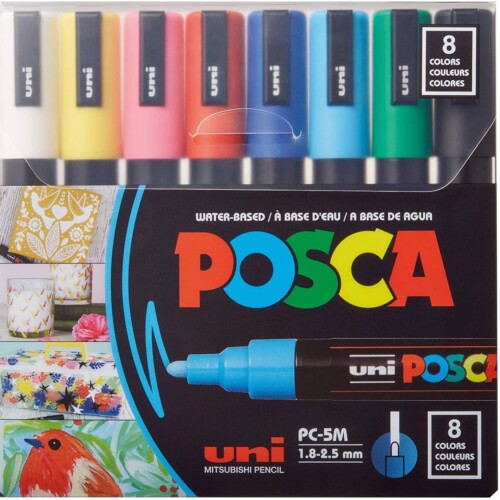 Posca Full Set of 8 Acrylic Paint Pens
Recommended by: April S
This set of acrylic pens makes painting and creating art a snap.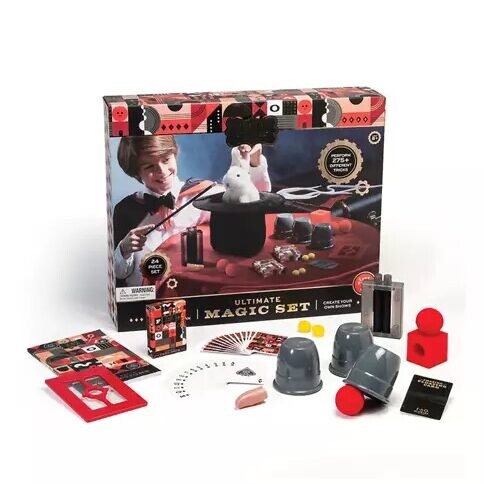 24 Piece Toy Kids Magic Set
Recommended by: Addison E.
A couple years ago we had a magician at Addison's birthday party and she got a magic kit that Christmas.  I think it's accessible just because it's relatively easy to do.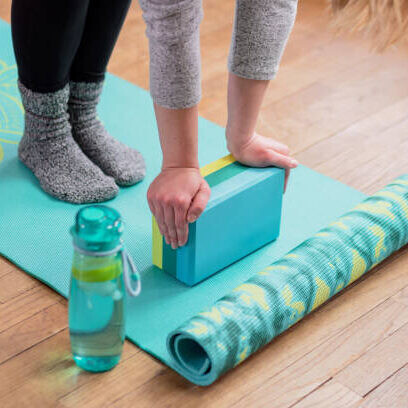 Yoga Blocks
Recommended by: Thad D.
Yoga blocks make getting up from the floor easier. I keep yoga blocks in just about every room in my home so that they are never too far when I need them.
Unecrin 720 Degree Universal Splash Filter Faucet
Recommended by: Skye A.
I love this faucet attachment! I can easily wash my face and hands and brush my teeth without splashing water all over the counter or having to extend my arms further to reach. (Note: Be sure to check for correct sizing before ordering.)
Sprouting Gear
Recommended by: Thad D.
Sprouting seeds is a simple form of gardening that doesn't require great strength. These lids are designed to fit wide-mouth quart-sized mason jars and make seed-sprouting easy. (For more information on sprouting, check out the Sprout People.)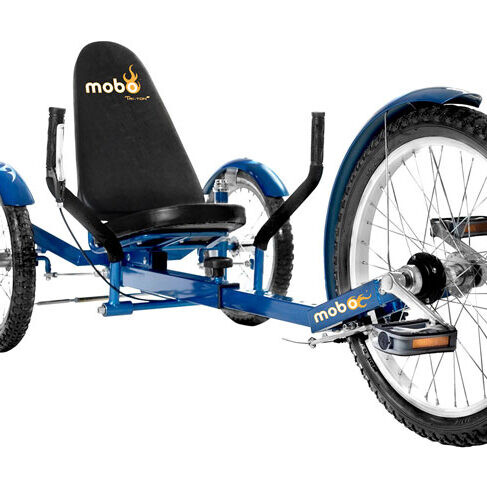 Recumbent Bicycle
Recommended by: Thad D.
When my mountain bike became uncomfortable and began to cause a lot of pain, I was able to keep biking with a recumbent bike. Recumbents feature a reclining feet-first posture that is much more supportive, comfortable, and safe – and are so much fun!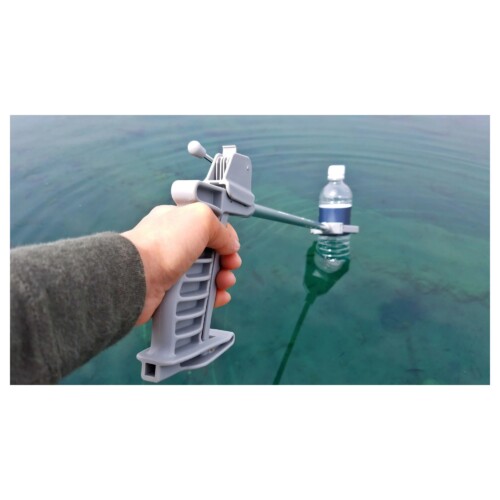 Homecraft Pick-up Reacher
Recommended by: Ira W.
This is possibly the most durable and dependable reacher on the market. It has a superb grip feature and a great lock and holding mechanism that makes picking any object effortless.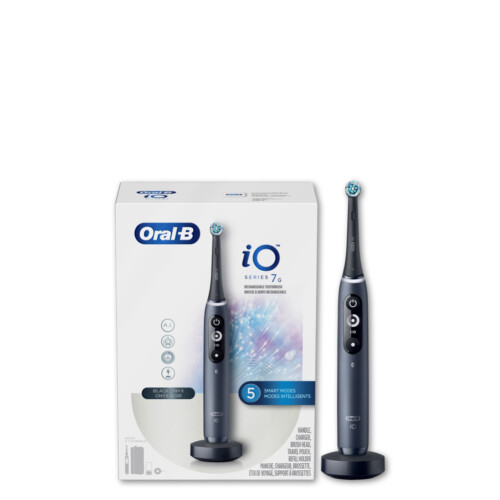 Oral-B iO Electric Toothbrush
Recommended by: Ira W.
This lightweight electric toothbrush features several different brushing speeds, has a long-lasting charge (great for travel), and can be modified with multiple types of brushing heads. The toothbrush also features a phone app that can track your brushing habits and offer helpful dental hygiene advice.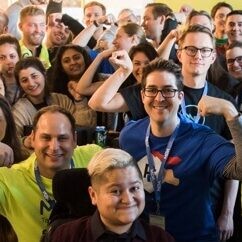 Volunteer
Recommended by: Mindy H.
Give the gift of your time and sign up to volunteer with MDA. From volunteering at summer camp, to volunteering at fundraising events, or joining our grassroots advocacy team as a volunteer to use your voice to change legislation, there are lots of options for you to get involved.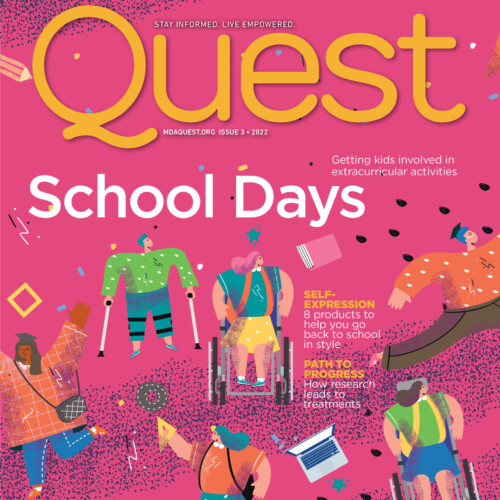 Quest Magazine Subscription
Recommended by: Mindy H.
Sign up for a FREE subscription to Quest Magazine for yourself or someone you love, and receive four issues of Quest Magazine annually. Inside this adaptive lifestyle magazine you will find personal stories, science and research information, and resources to help you live as independently as possible in all areas of your life.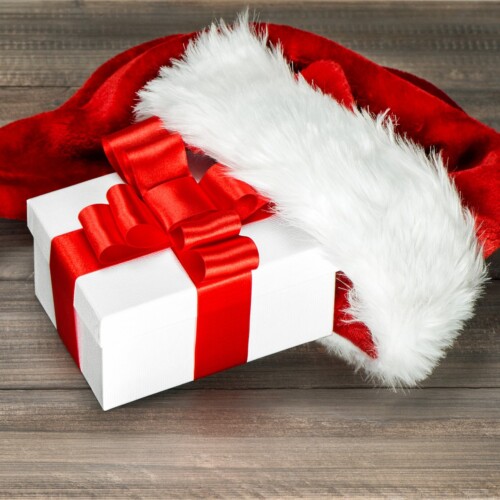 Donate to MDA
Recommended by: Mindy H.
Give the ultimate gift and help MDA continue to send kids to summer camp, fund important research and provide world-class care through our network of care centers across the country. Make a one time or a monthly donation in honor of or in memory of someone you love.