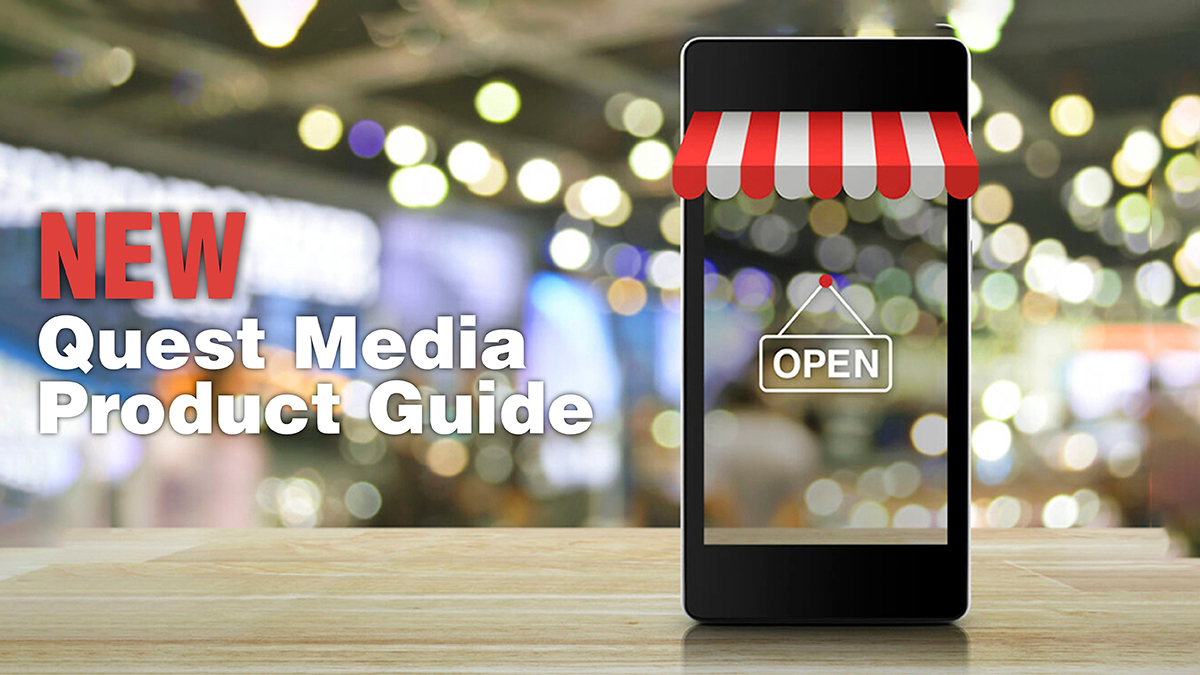 Our Editor-In-Chief, Mindy Henderson, and our MDA Ambassadors shared some of their favorite products, then looked high and low to curate even more fantastic items that celebrate universal use. Some are adapted for specific purposes, and ALL were chosen with the community of individuals living with neuromuscular disease, and other disabilities, in mind. You're sure to find something for everyone on your list.
Just don't forget to treat yourself!
Click on the buttons to read all about their favorite products and life hacks.
Quest Presents... the Holiday Gift and Giving Guide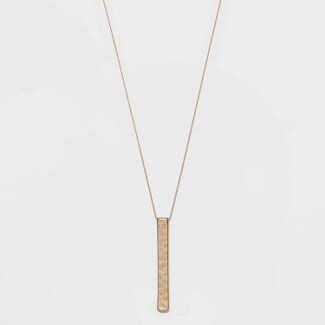 Hammered Bar Pendant Necklace
Recommended by: Mindy H.
Long necklaces are my favorite because you can pull them on easily over your head instead of dealing with a clasp.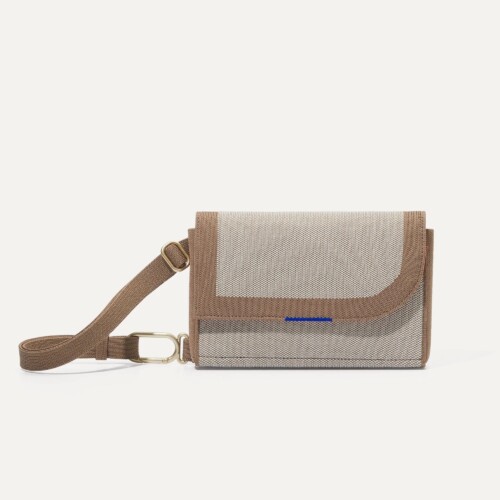 The Belt Bag
Recommended by: Mindy H.
I love the size of this bag. Big enough to carry a phone, some money or credit cards and a lipstick, but not so big that you have to reach way in and dig around. Easy flap open. Can be worn as a Crossbody, or get creative with the strap and find a way to attach it to the side of a wheelchair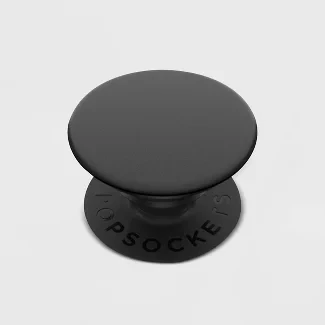 Pop Sockets
Recommended by: Skye A.
My pop socket is my most used item. It allows me to have a better grip on my phone, especially when taking photos. They come in so many different styles, making it easy to find one that fits your vibe!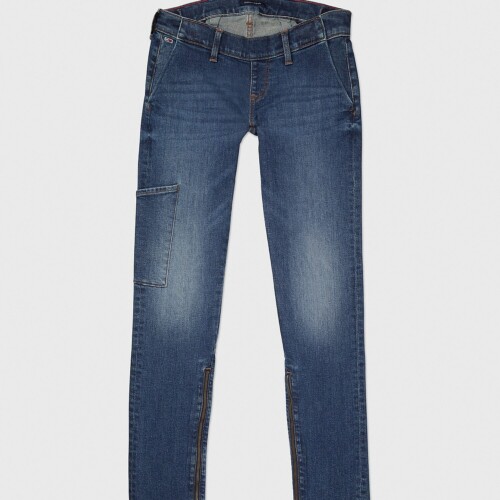 Tommy Hilfiger Seated Fit Straight Jean
Recommended by: Mindy H.
Not only are these jeans cute, they have handy loops to help pull them up, are higher in the back and lower in the front, and also have zipper closures at the ankle for additional maneuverability.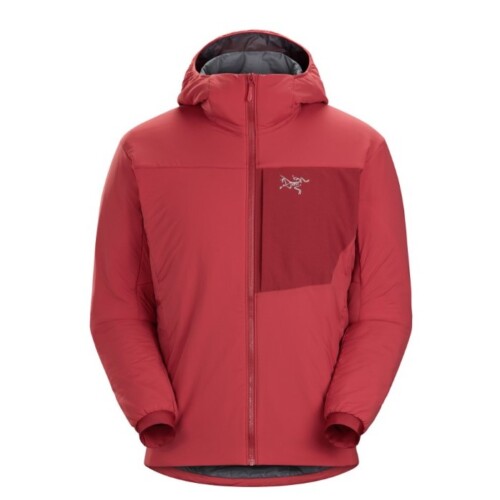 Arcteryx Proton LT Hoody
Recommended by: Nevin S.
I love staying warm when outside in the winter. I also find that some jackets are too heavy for me to wear. Arcteryx makes versatile, lightweight and warm jackets that are good for snow, ice and rain.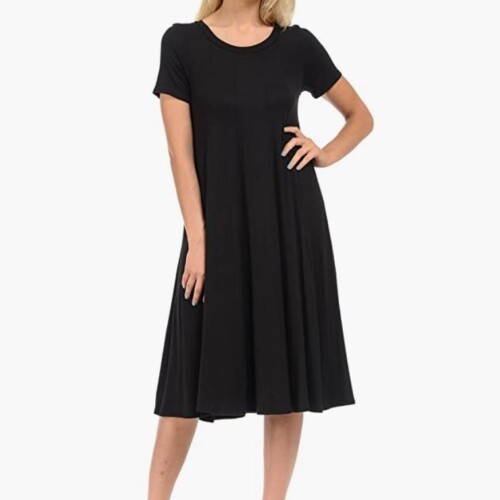 Iconic Luxe Short Sleeve Midi Dress
Recommended by: Mindy H.
I have this dress in almost every color. Easy to pull on, stretchy but not clingy, full and flowy. For me, in a seated position, it hits right on top of her feet, for a cute maxi dress look.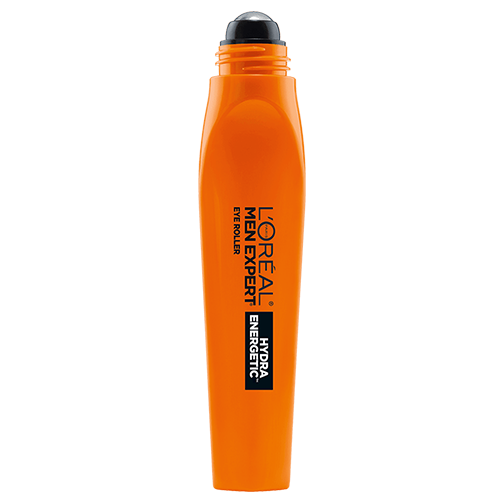 Hydra-Energetic Ice Cold Eye Roller
Recommended by: Mindy H.
Skin care is not just for women! My husband swears by this product for days when  his eyes are feeling puffy. The best part is, it just rolls on around your eye area. No need to rub or work it in with your fingers.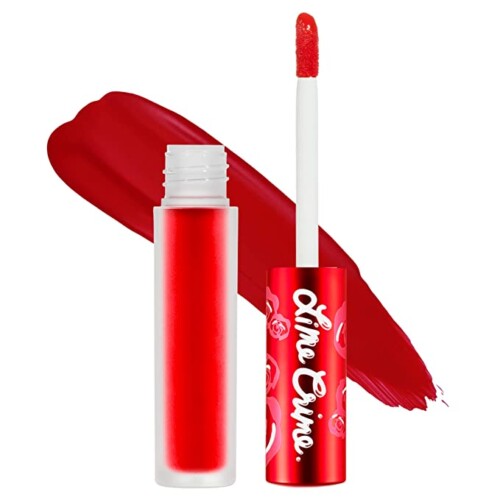 Lime Crime Velvetines Liquid Lipstick
Recommended by: Tana Z
This color ain't goin' anywhere! I love loud lip colors, but when I am out and don't know when I'm going to get to a bathroom (with a mirror at a level I can see myself), I don't want to have to worry about needing to touch-up. This lipstick stays on all day.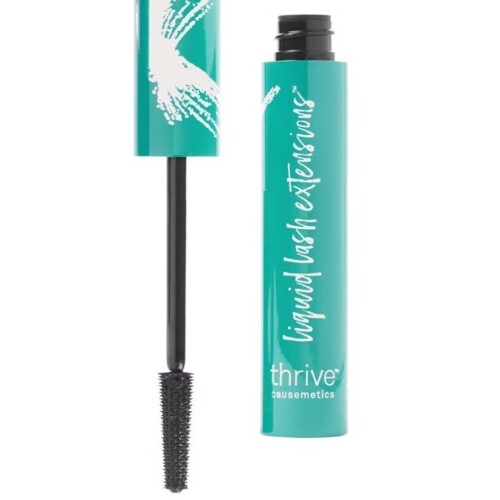 Liquid Lash Extensions Mascara
Recommended by: Mindy H.
I've tried every mascara on the planet and this one is #1. It is hard to reach up throughout the day and wipe off mascara remnants from under or over my eyes. This one doesn't go anywhere, and truly makes you look like you are wearing lash extensions.
Books Planners & Journaling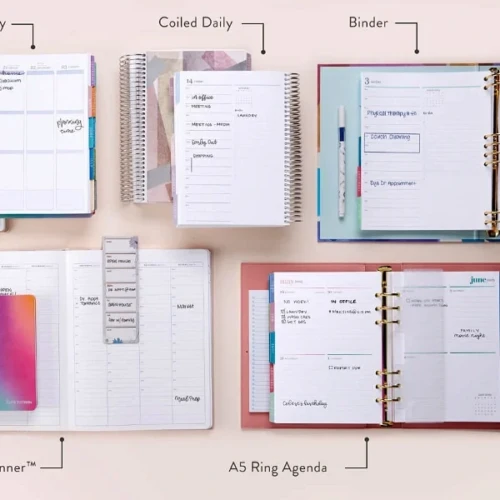 Erin Condren LifePlanner Collection
Recommended by: Mindy H.
I am all about organization and journaling. I love the spiral-bound feature of these journals, and love how they keep me organized for the year.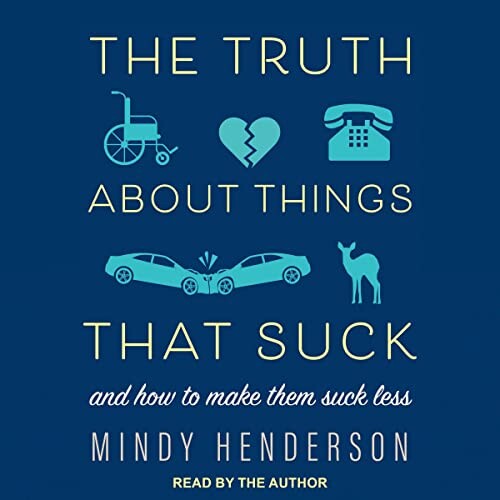 The Truth About Things that Suck by Mindy Henderson
Recommended by: Amy S.
Mindy is a fantastic writer who is funny, honest, and speaks her truth well. It is comforting to read her story and relate on so many levels. And just plain fun to relive her happy memories with her through her words!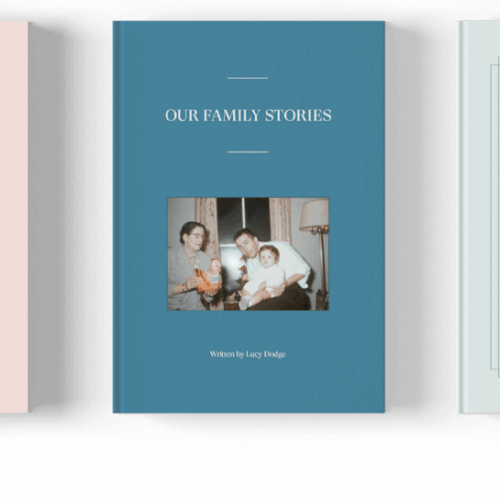 Storyworth
Recommended by: Mindy H.
This is gift all done online. They email you or whoever you gift it to a weekly prompt – favorite childhood memory, what they learned about having kids, their favorite trips. At the end of the year, they turn the stories into a book.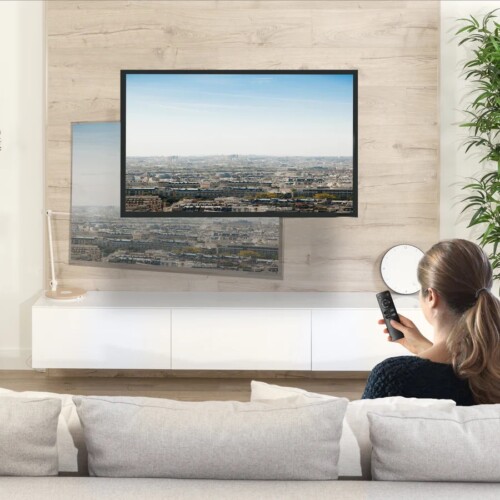 Vivo Remote Control TV Wall Mount
Recommended by: Mindy H.
Anything I can operate from my phone or with a remote gives me an extra layer of independence. This TV wall mount allows you to raise, lower or swivel your 37″ to 70″ television with the press of a button on a remote control.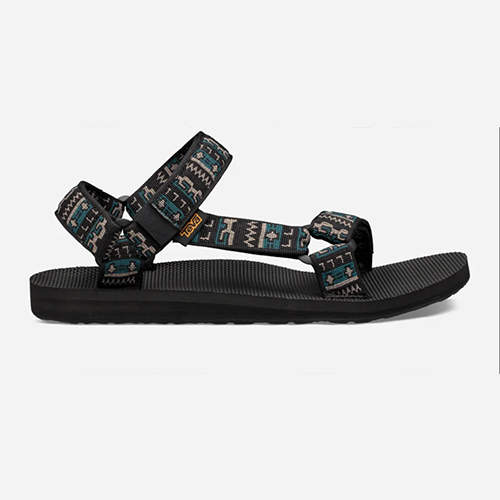 Teva Original Universal Sandal
Recommended by: Nevin S.
I can't wear most flip flops or sandals because they don't have enough support, especially when driving, so I turned to Tevas and live in them during the warmer months.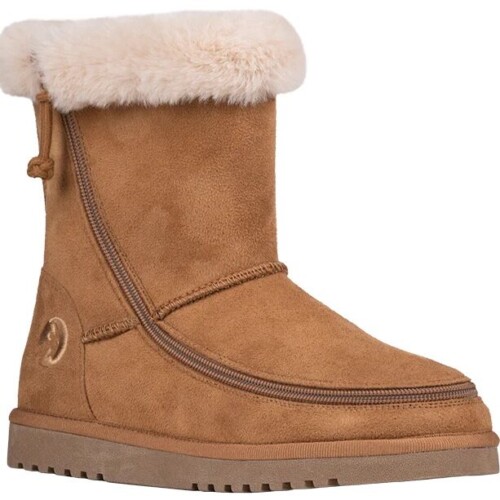 Billy Footwear
Recommended by: Leah Z.
So happy I found a brand of shoes that fit my KAFO's. The footwear features front zippers for easy, accessible wear. So many styles: sneakers, winter boots, and (my personal fave) rainboots! Fun fact: I wore Billy Footwear on the set of "Marry Me", on the set of Sesame Street, and at NY Fashion Week.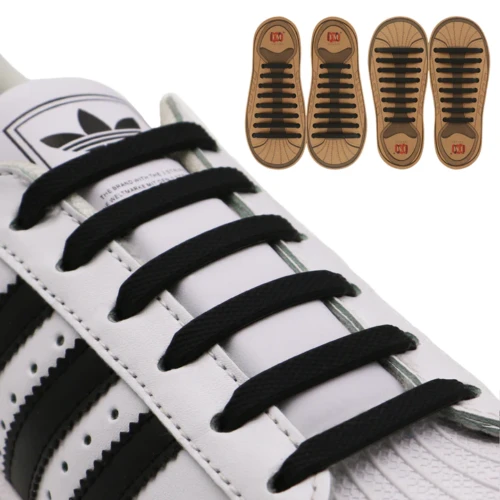 Inmaker No Tie Shoe Laces
Recommended by: Amy S.
I love these and has repurchased them several times. These sneakers slip on without having to bend over to tie them.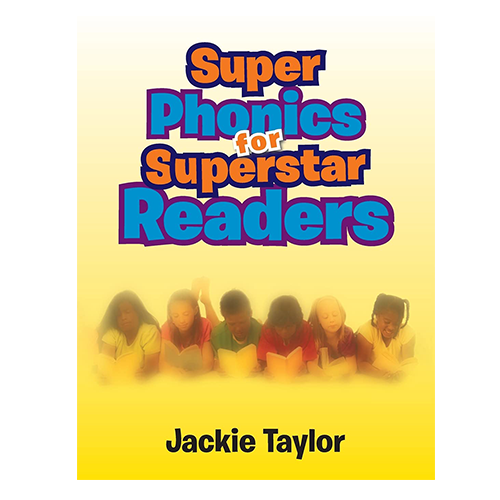 Super Phonics for Super Readers
Recommended by: April S
This is an AWESOME program for preschoolers or anyone learning to read.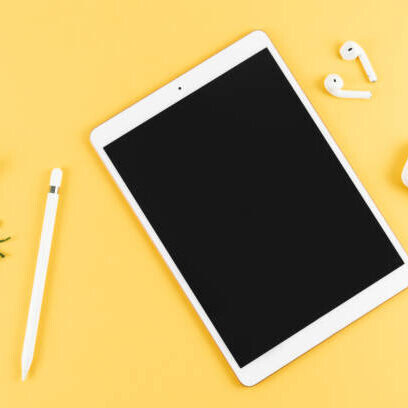 IPad
Recommended by: Addison E.
Addison loves the iPad for fun and games.  Lightweight and easy to use. You can also buy a separate keyboard.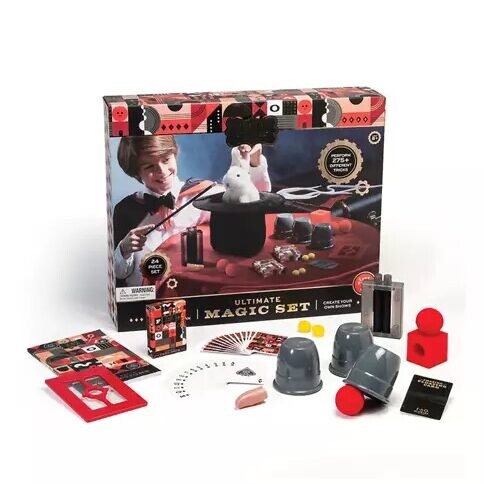 24 Piece Toy Kids Magic Set
Recommended by: Addison E.
A couple years ago we had a magician at Addison's birthday party and she got a magic kit that Christmas.  I think it's accessible just because it's relatively easy to do.
Sprouting Gear
Recommended by: Thad D.
Sprouting seeds is a simple form of gardening that doesn't require great strength. These lids are designed to fit wide-mouth quart-sized mason jars and make seed-sprouting easy. (For more information on sprouting, check out the Sprout People.)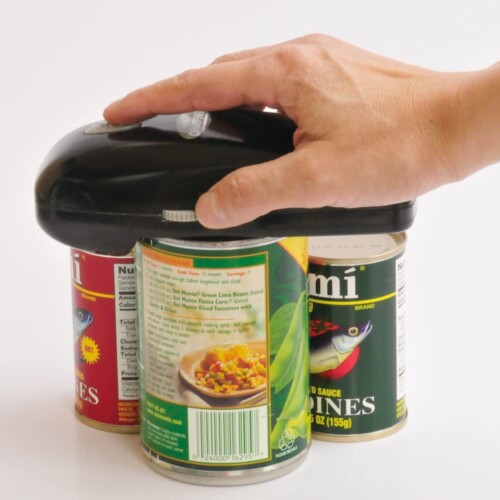 The Handy Can Opener
Recommended by: Tana Z
Set it on top of the can. Press the button. That's it. That's the sell. Love this can opener!
Unecrin 720 Degree Universal Splash Filter Faucet
Recommended by: Skye A.
I love this faucet attachment! I can easily wash my face and hands and brush my teeth without splashing water all over the counter or having to extend my arms further to reach. (Note: Be sure to check for correct sizing before ordering.)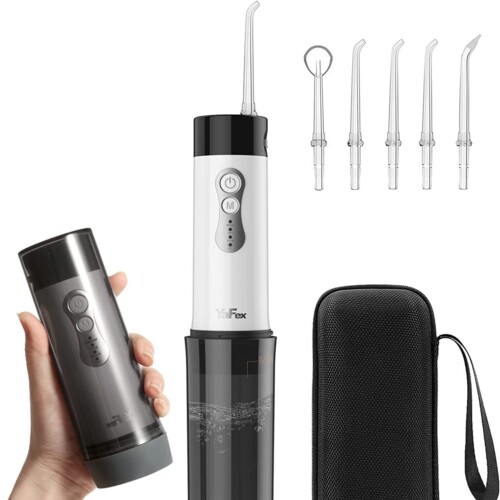 YaFex Water Flosser for Teeth Cordless
Recommended by: Skye A.
Flossing has become more difficult for me. This lightweight and cordless "waterpick" is easy to use and cleans between my teeth even better than standard floss.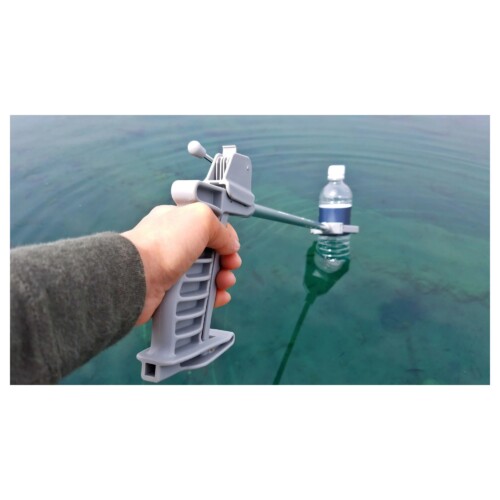 Homecraft Pick-up Reacher
Recommended by: Ira W.
This is possibly the most durable and dependable reacher on the market. It has a superb grip feature and a great lock and holding mechanism that makes picking any object effortless.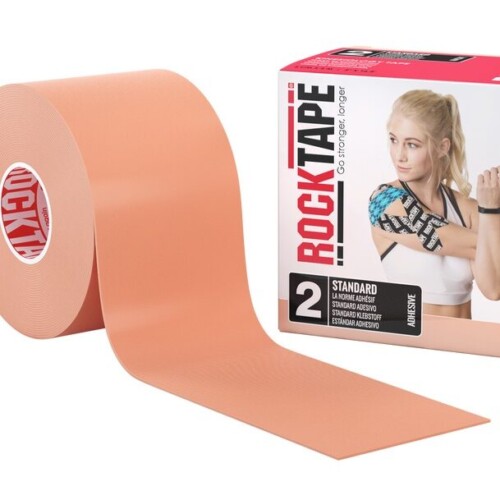 Rock tape original water resistant kinesiology tape
Recommended by: Amy S.
This tape is one of my favorite things because I have a lot of lower back pain. This tape helps manage pain and even stays in place during pool workouts.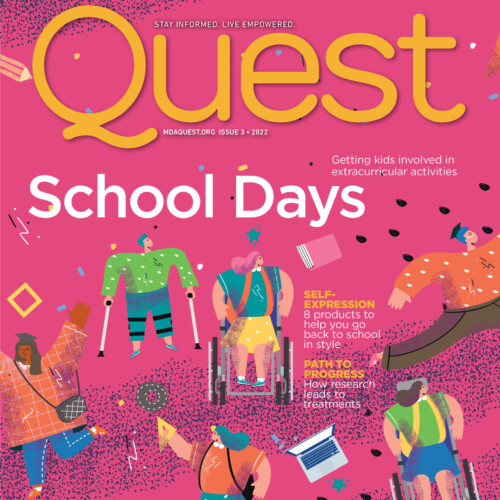 Quest Magazine Subscription
Recommended by: Mindy H.
Sign up for a FREE subscription to Quest Magazine for yourself or someone you love, and receive four issues of Quest Magazine annually. Inside this adaptive lifestyle magazine you will find personal stories, science and research information, and resources to help you live as independently as possible in all areas of your life.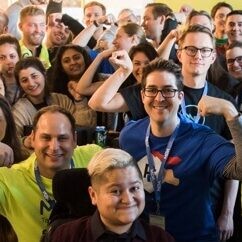 Volunteer
Recommended by: Mindy H.
Give the gift of your time and sign up to volunteer with MDA. From volunteering at summer camp, to volunteering at fundraising events, or joining our grassroots advocacy team as a volunteer to use your voice to change legislation, there are lots of options for you to get involved.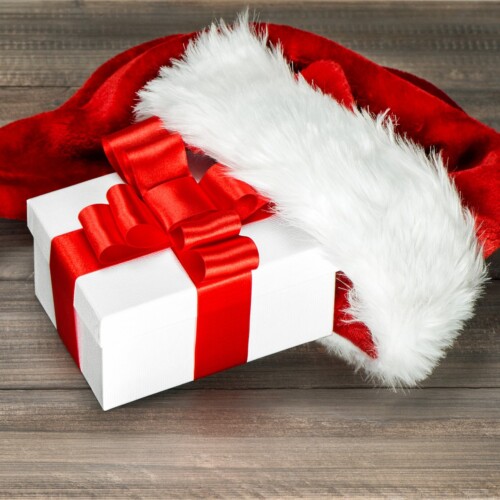 Donate to MDA
Recommended by: Mindy H.
Give the ultimate gift and help MDA continue to send kids to summer camp, fund important research and provide world-class care through our network of care centers across the country. Make a one time or a monthly donation in honor of or in memory of someone you love.