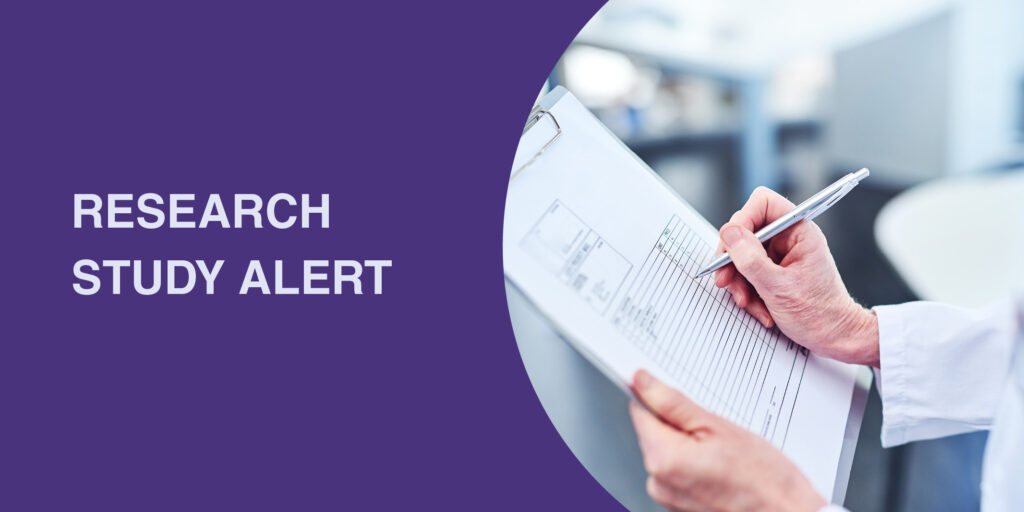 Research Study Alert: At-Home Research Study of Blood Biomarkers in People with SMA or SMA Mutations
By Sujatha Gurunathan | Friday, September 22, 2023
Sanguine Biosciences, a provider of at-home clinical research services, is seeking people living with spinal muscular atrophy (SMA) and people who carry SMA-causing mutations to participate in a preclinical study. The goal of this research is to enhance the understanding of SMA to support development of new diagnostic and treatment options for people living with the condition.
This study is observational and does not test a new intervention or drug. Participants will be asked to provide a sample of whole blood during a one-time at-home visit by a mobile phlebotomist. The visit will last for 30-45 minutes.
To be eligible, individuals must meet the following criteria:
Diagnosed with SMA or are an SMA-mutation carrier
Age 18-85 years of age
Live in the United States
Compensation for time and effort is available for study participants.
To learn more or sign up, visit this link or call (818) 696-4281 to speak with a research coordinator and  see if you qualify.
---
Next Steps and Useful Resources
Disclaimer: No content on this site should ever be used as a substitute for direct medical advice from your doctor or other qualified clinician.