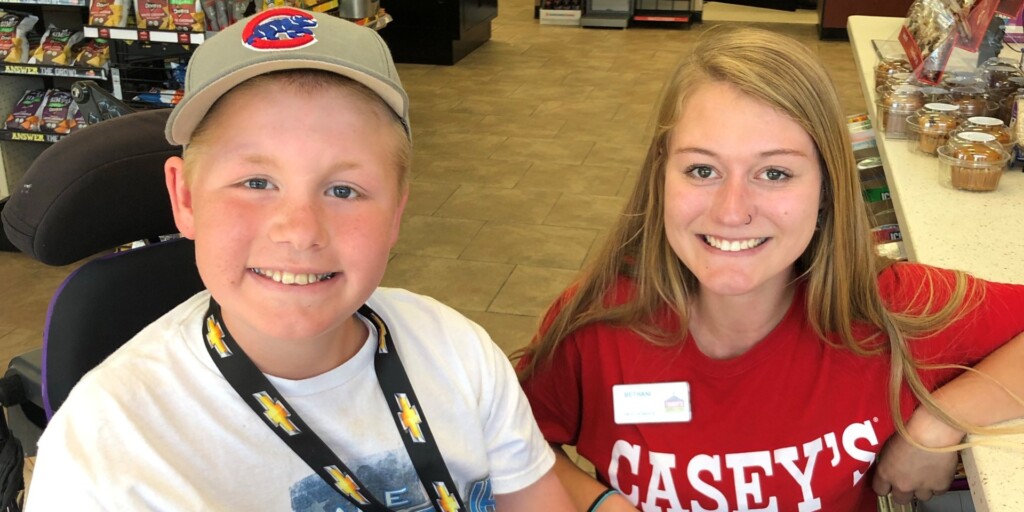 Casey's General Stores Round Up for MDA
By MDA Staff | Tuesday, October 15, 2019
This September, at Casey's General Stores in 16 states across the Midwest, employees have been doing more than serving guests. They've been serving the MDA community, too, inviting store guests to round purchase totals up to the nearest whole dollar to support individuals and families impacted by neuromuscular disease.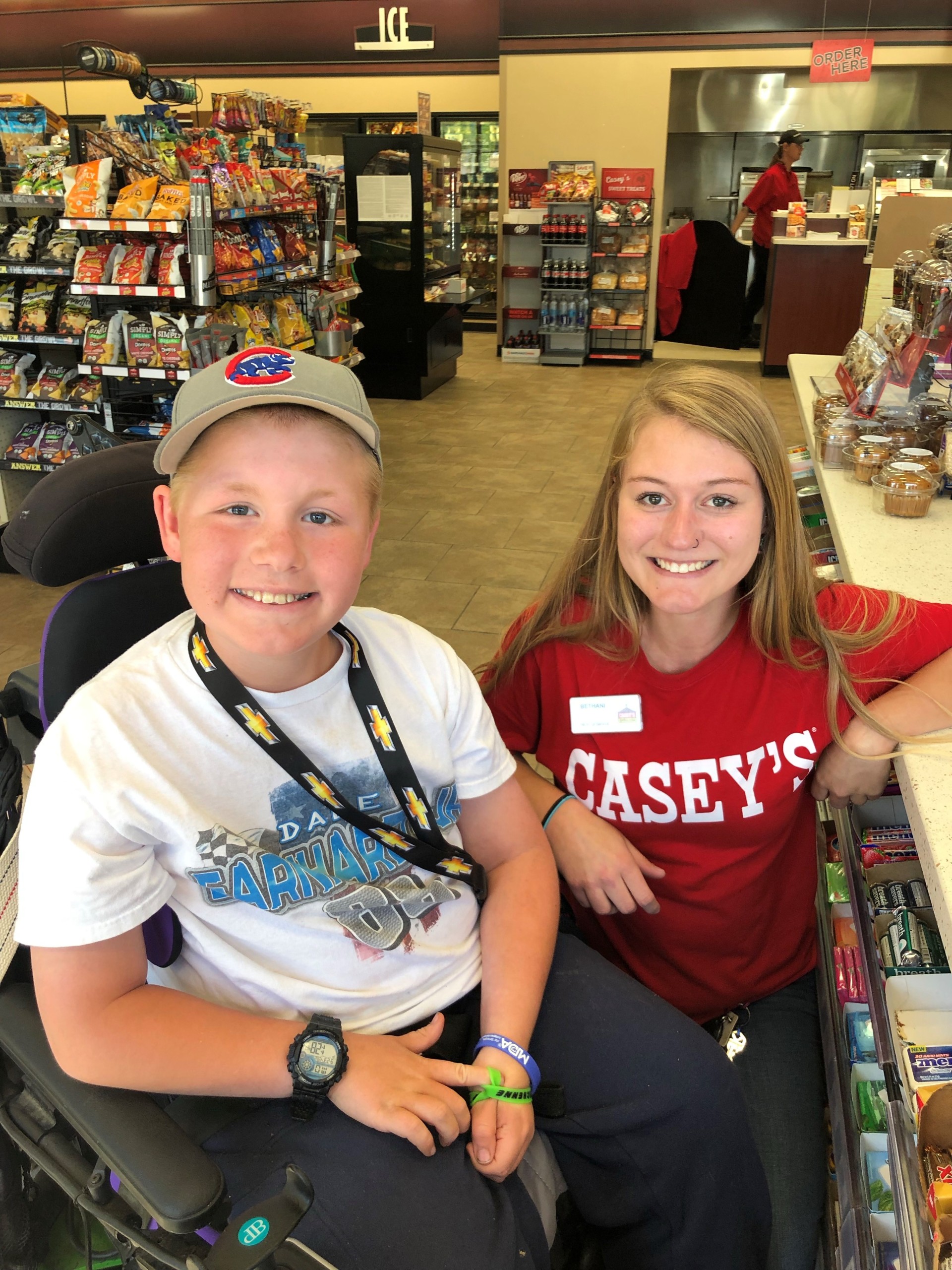 Now in its 13th year of partnership with MDA, Casey's transformed its fundraising program this year from a paper pin-up to a round up campaign, and the extra cents have added up to serious support. The overall fundraising goal this year was $2 million, which would have not only surpassed last year's $1.2 million September campaign total but also made the total funds raised in a single campaign an all-time high. When this year's total came in, everyone was surprised — and amazed. Casey's not only hit but exceeded the $2 million goal, raising $2,426,451.
"The long-standing partnership between Casey's and MDA has brought local communities together, and we were thrilled it has continued with so many Casey's guests that agreed to round up their purchases in support of research and care for people living with neuromuscular diseases," says MDA President and CEO Lynn O'Connor Vos.
MDA Executive Director Jillian Harper says Casey's employees went above and beyond to achieve this year's record fundraising total. Some stores held additional community events like bake sales, she says, and one store manager was ready to shave her head if her store reached its individual goal.
"My favorite part of this partnership is working with the employees at Casey's, from the store level all the way up to the leadership, because they're all invested in different ways," Jillian says. "They do all kinds of fun things to motivate their communities. It really makes your day better when they're excited to tell you how much they're doing for MDA."
Since 2006, Casey's more than 2,000 stores have raised more than $13 million, including funds raised this September, to support MDA's mission.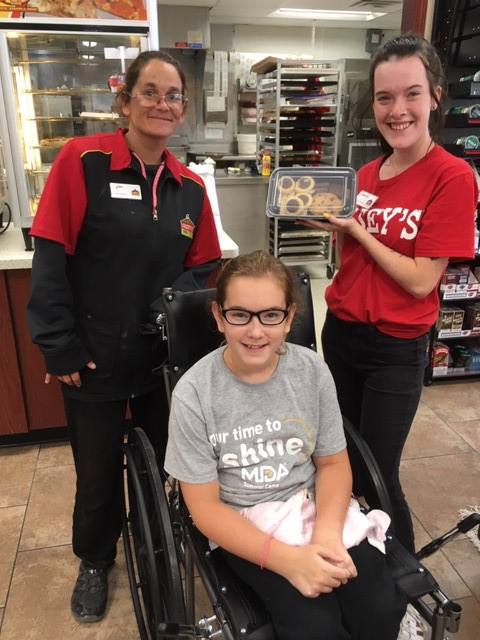 "Casey's is honored to be part of our local communities, and we are humbled by the outstanding impact our team members and guests make with their generosity," says Casey's General Stores President and CEO Darren Rebelez. "This campaign will help send children to MDA Summer Camp to learn vital life skills at no cost to families, and to fund research and care for people living with these diseases."
It's a partnership that makes sense, Jillian says, because Casey's and MDA are both neighborhood providers.
"Casey's is such a localized hometown staple," Jillian says. "When you go to any small town in the Midwest, there's usually a Casey's. MDA is serving families in hometowns across America, too. We're both all about community and local presence."
In addition to the round-up program in stores throughout September, in November, Casey's joins MDA to host the annual Casey's General Stores MDA Muscle Team Dinner & Auction in Des Moines, Iowa. Proceeds from that event also will support MDA's Care Center Network, research, and Summer Camp programming.
MDA is grateful for the dedicated support, Vos says. "We proudly salute and thank Casey's team members, our MDA families, and everyone in the community who contributed to this record-breaking campaign and this legacy partnership."
Disclaimer: No content on this site should ever be used as a substitute for direct medical advice from your doctor or other qualified clinician.