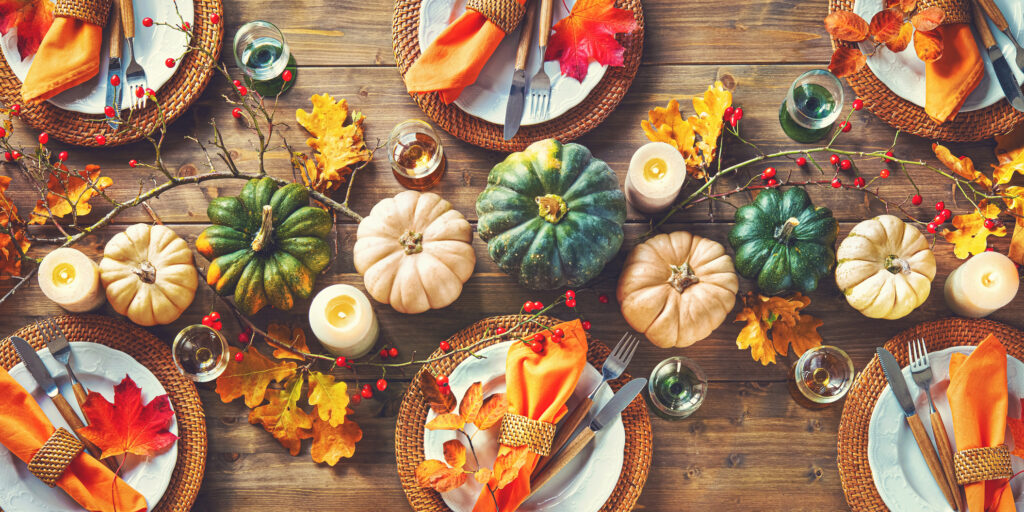 Holiday Hosting Hacks for Thanksgiving Dinner
By Rebecca Hume | Thursday, November 16, 2023
The Holiday season, especially Thanksgiving, is synonymous with the gathering of friends and family to share a special meal. Whether hosting dinner or creating a dish to bring to a loved one's home, meal prep and cooking are key elements of Thanksgiving festivities.
For those living with neuromuscular disease, muscle weakness, fatigue, and limited range of motion can make meal preparation challenging. But there are tools and tips that can increase independence, safety, and accessibility in and out of the kitchen.
Accessible kitchen tools for meal preparation
Creative cooking and hosting hacks
If fatigue is an issue, prep ingredients the day before to spread tasks over two days and conserve energy.
Tables often offer a preparation surface at a more accessible level than standard kitchen countertops. Prepare your dishes at a table that is the best height for you. Arrange your ingredients, tools, and crockery within easy reach before getting started.
Use a rolling bar cart to easily transport food and ingredients.
To increase reach, use a large rotating lazy-susan board or tower to easily access your ingredients.
Use voice-assisted technology on your personal device to access recipes.

Take advantage of crockpot recipes. There are a multitude of easy and delicious crockpot recipes for green bean casserole, mashed or sweet potatoes, stuffing, turkey, and more.

If hosting a dinner, and especially if you are using crockpots and prepping at a separate table than your dining room, plan to have a serving table instead of trying to carry heavy dishes to the dining table. Transform your prep station into a serving station and decorate your dinner table with a festive centerpiece.
Opt for high quality, decorative paper plates and bowls to set the table. There is a plethora of seasonal, themed, and aesthetically pleasing options on the market. (Bonus, using paper products creates an easier clean-up as well.)
To limit your work as the host, ask guests to bring a side dish or dessert.
The opportunity to make memories and new traditions
For tasks that you cannot safely complete independently, invite family members, friends, or caregivers into the cooking process to create moments together. Including children in the planning, set-up, preparation, and cooking process creates an opportunity to teach and guide while making lasting family memories. Create a tradition to have a special helper and turn the chore of cooking into a fun activity to enjoy together. Wear matching aprons or silly, turkey hats and take a photo each year. After all, those special moments are what the holidays are truly about.
---
Next Steps and Useful Resources
Disclaimer: No content on this site should ever be used as a substitute for direct medical advice from your doctor or other qualified clinician.