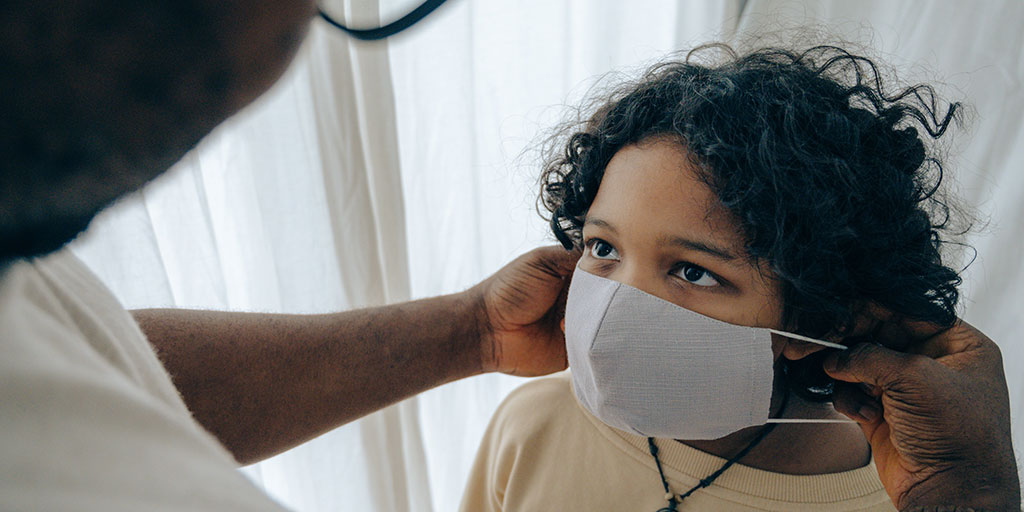 What's #GivingTuesday All About?
By MDA Staff | Tuesday, November 12, 2019
#GivingTuesday, annually held immediately after the Black Friday and Cyber Monday holiday shopping days following Thanksgiving, falls late this year on Dec. 3. But here at MDA, we're already planning on how we can all join together during this Season of Will to celebrate the loved ones we know impacted by muscular dystrophy, ALS, and related neuromuscular diseases and support research and services that give power to those who need it most.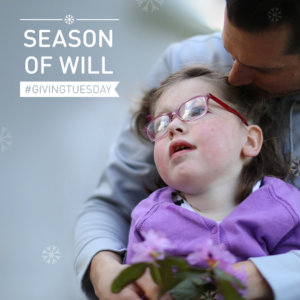 #GivingTuesday was established in 2012 by the team at New York City's 92nd Street Y. Last year, MDA sat down with Jessica Schneider, the Director of Strategy & Collaboration for the Belfer Center for Innovation & Social Impact at the 92nd Street Y, to talk about the history of #GivingTuesday and how it's grown, giving organizations like MDA a 24-hour boost to achieve crucial mission milestones. Today, we're revisiting the conversation as a reminder of how a single day can have lasting power.
MDA: How did the idea for #GivingTuesday form, and how did the initial day take shape?
Jessica: Back in 2012, there were already these two well-established days that brought together the retail community under a single umbrella: Black Friday and Cyber Monday. We wondered, "What if the philanthropic community could unite in a similar way?" We launched very quickly just a few months before #GivingTuesday and set a modest goal of 100 organizations participating our first year. Ultimately, 2,500 partners ran #GivingTuesday campaigns and several giving platforms reported that online giving was up 50 percent over the previous year. Even more exciting, we saw so much creativity and collaboration in the social sector — we knew we were on to something.
MDA: How do organizations adapt the day to their causes? Why do you think the event sparks so much creativity?
Jessica: My favorite thing about #GivingTuesday is how it is co-owned by the organizations and communities, and now the countries, that are driving it. From the start, we wanted participants to be able to adapt the message of #GivingTuesday to reflect their own identities. We gave suggestions and tools, but we've never dictated how to participate. That's allowed #GivingTuesday to grow and change in ways we could never have anticipated, and it's created space for leaders to organically emerge in communities around the world. There are countless examples every year of how organizations make it their own: #GivingShoesDay, #GivingTreesDay, #GivingBlueDay, etc.
MDA: How has #GivingTuesday grown, and why do you think it resonates so deeply both with organizations and with donors?
Jessica: What started as a simple idea has turned into a truly global movement built by individuals, families, organizations, businesses and communities in all 50 states and around the world. (More than 50 countries have formalized, national #GivingTuesday movements.) A few reasons for our success:
It's joyful to give together
We focus on generosity in all forms: kindness, time, skills, voice, money
We're a global movement with local impact
We facilitate collaboration across a global network
We celebrate partners — big and small — equally
MDA: What are your hopes for #GivingTuesday in the future?
Jessica: Big goal: a more generous and just world. #GivingTuesday has an unprecedented opportunity to scale generosity around the globe. We want to create a new ritual of giving for all humanity and increase giving globally in all its forms (kindness, time, skills, voice, money).
At MDA, we know the power of our corporate partners, sponsors, donors, and volunteers—together, they've helped us see a record number of new treatments for neuromuscular disease become available to MDA families. More therapies are in the pipeline, and MDA's supporters are making it possible for us to, in turn, support innovative research that will push therapies toward approval. We're working with researchers and healthcare teams to create better trials and disease histories. And we're making progress.
Your support is helping kids and adults with neuromuscular diseases live longer. Support our community's Power of Will this #GivingTuesday! Click here to make a life-changing donation that will be generously matched; create your own #GivingTuesday fundraiser for MDA; and ask five of your friends what they will do to join you in our quest for cures.
Disclaimer: No content on this site should ever be used as a substitute for direct medical advice from your doctor or other qualified clinician.