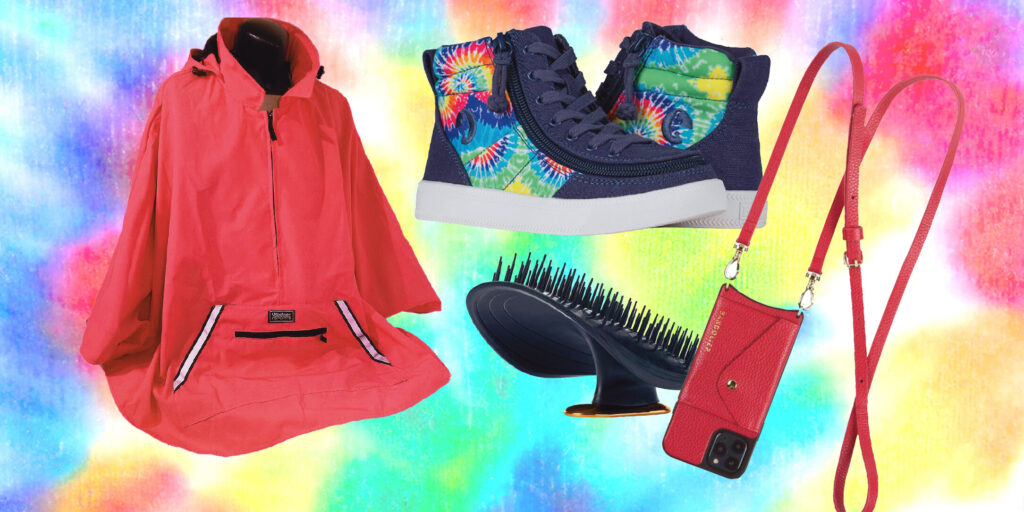 8 Stylish Adaptive Products Perfect for Back-to-School Season
By MDA Staff | Tuesday, August 23, 2022
When you look good, you feel good. That maxim is true at every age, from the preschooler who insists on wearing their superhero cape everywhere to the college student sporting their school colors. 
Quest is proud to present our picks for stylish adaptive products to help students with disabilities (and parents, too!) confidently take on the back-to-school season. Be sure to scroll all the way down the list for a product offer.
1. Get your kicks

Billy Footwear's innovative flip-top design makes their shoes a cinch to put on, even with braces or orthotics. Their sneakers, boots, loafers, and boots for men, women, and children are available in a variety of widths.
2. Love what's underneath
Slick Chicks underwear are the perfect base for anything else you wear. Low-profile side fasteners make them easy to put on or take off whether you are sitting, standing, or lying down. The soft antimicrobial fabric and attractive cuts are comfortable and cute. Also check out their front-fastening adaptive bras.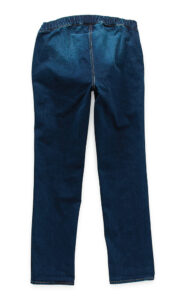 3. Sit in style
A great pair of jeans is a style must, and the popular Mutual Weave Adaptive Seated Denim Men's Straight Fit Jean, sold at JCPenney, comes in stretchy light, medium, or dark-wash denim. These jeans have a high back, Velcro side seams, and pull-on loops, making for easy dressing and undressing for wheelchair users.
4. Button up
Looking for more independence when dressing? The RMS Button Hook with Zipper Pull, available at Amazon, is an essential daily living tool for anyone with limited dexterity. The easy-to-grip rubber handle has a wire loop on one end for navigating buttonholes and a hook on the other end for pulling zippers.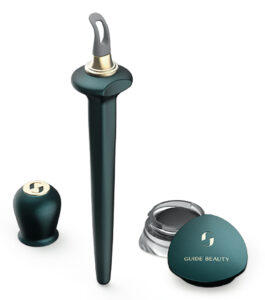 5. Make a face
Inspired by universal design, GUIDE Beauty wants to make applying makeup a breeze. Their luxurious applicators are shaped to guide your hand. Their makeup formulas are also cruelty-free and vegan. 
6. Treat your hair right
An Allure "Best of Beauty" winner, the soft silicon Manta Healthy Hairbrush has a unique grip design that is great for people with limited dexterity, and it frees knots with minimal hair breakage.
7. Splurge on fashion
Never have to fish your phone out of your bag again with the Bandolier Crossbody phone case. It pairs the style of a designer handbag with the ease of a phone case. The open face offers easy screen access while the flip side has a compartment for cash, cards, etc. Choose from tons of colors, materials, and accessories to create your unique look. 
8. Claim your all-weather superpowers
The KoolKape, by Koolway Sports, has a long list of awesome features: a water-resistant outer shell, moisture-wicking lining, adjustable sleeves, zip-off hood, multiple pockets, and a variety of vibrant colors. Available in child and adult sizes, the KoolKape can be tucked around the body for coziness or spread over power wheelchair controls to protect them from the elements. 
KoolwaySports.com
KoolKape Special Offer
Koolway Sports is offering MDA families special discounted pricing on the KoolKape. Use the QR code below to claim the special offer through Koolway Sports. In addition, the nonprofit Lori's Voice is willing to fund a large portion of a KoolKape purchase on an individual basis and Koolway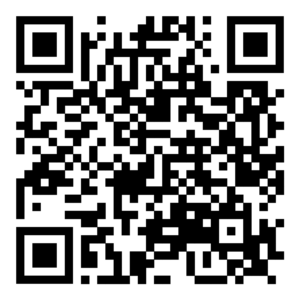 Sports will waive the nonfunded amount, making it available to MDA families at no cost. To apply for this funding, contact Koolway Sports at info@KoolwaySports.com for an initial quote for your product, then visit LorisVoice.org/app-for-assistance.html and include the quote in your application.
---
Next Steps and Useful Resources
Disclaimer: No content on this site should ever be used as a substitute for direct medical advice from your doctor or other qualified clinician.