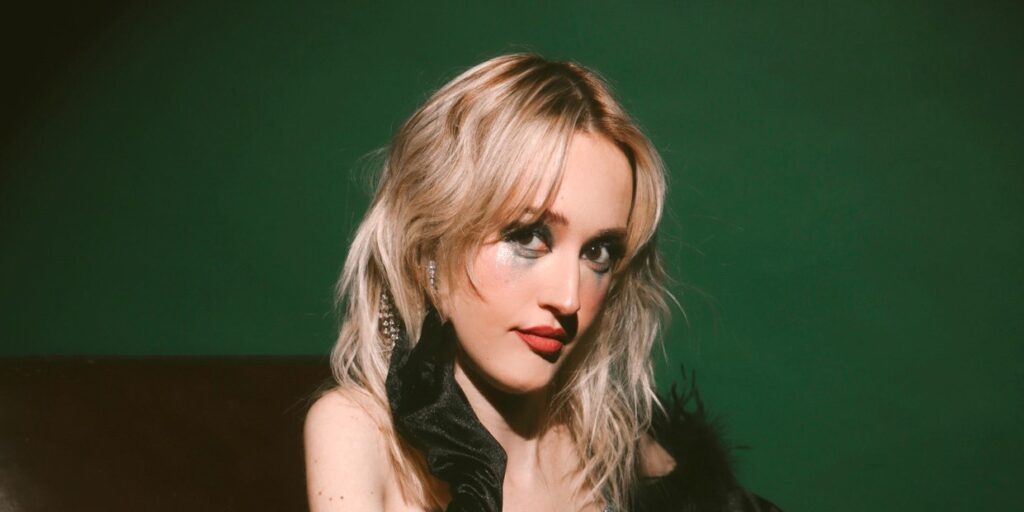 Back-to-School Beauty Hacks with Wheelchair Barbie
By Rebecca Hume | Thursday, August 11, 2022
Madison Lawson is passionate about hair, make-up, and fashion, and the importance of inclusivity in the fashion and beauty industry. Born with spinal muscular atrophy (SMA), she became interested in defining her own beauty at a young age – using fashion as an opportunity to express herself, build confidence, and draw attention to her style and talent instead of her wheelchair.
"What I love about fashion and makeup is that when I go out in public, I feel like I am getting noticed for something that I did instead of a circumstance that I can't change," Madison says. "People started asking me how I did my eyeliner or where I bought an outfit. It really makes me feel seen instead of looked at."
The 25-year-old writer, blogger, model, and Instagram influencer is an advocate for accessible beauty. She has written for Teen Vogue, Vogue, Glamour, Allure, and more, modeled for popular brands including Tommy Hilfiger, and consulted with major companies on the development of accessible beauty products. Her public persona and personal success have provided her with a significant platform to share the importance of inclusion and representation of people with disabilities in the fashion industry.
Also known as Wheelchair Barbie, Madison's online presence has provided her with a sense of community and an opportunity to connect with other women and people with disabilities across the world. Madison uses social media to showcase her style and uproot false perceptions that others might hold about someone living with a disability. Her Instagram, @wheelchairbarbie, has over 15,000 followers and showcases her stylish outfits, creative makeup, and her busy life in fashion and advocacy.
Just in time for back to school, Madison shares her favorite tools, tips, and tricks for getting ready for the day and how to choose accessible products with these four beauty hacks.
Design your get-ready area to meet your needs
Creating a set up that ensures daily skincare and beauty products are within reach is the first step to accessible beauty. Madison shares that she has multiple organizing bins lined up along the edge of a dresser that is an appropriate height for her reach. She also uses spinning bins to access more products from one stationary spot. She suggests ensuring that everything is at the most accessible height – including your mirror set up. "Having self-care products within reach allows your get-ready routine to be independent. It makes getting ready feel more enjoyable, and less like a task that you need to ask for help to complete," Madison says.
Use products that are designed with intention
Madison swears by Guide Beauty's winged eye liner. Not only is it her go-to beauty product, but Madison also interviewed the brand creator, a woman with a disability, and they tested various Guide products together. The winged eye liner is designed with a rounded applicator and creamy formula that is easy to dip, apply, and wipe away imperfections. Madison explains that the shape of the applicator allows her to rest the base on her cheek and balance to provide stability. It is light weight and shaped so that users can hold it at a low angle without having to raise their hands to eye level. Guide Beauty also uses flat edges on the side of their makeup and eye liner pots, making it easier for those with limited grip to open independently.
Madison shares that it can be incredibly difficult to open products independently. When Olay sought to create a design that would allow customers with disabilities to better access their products, they enlisted Madison's expertise on the prototype design of their first-ever line of accessible skin care products. Madison was part of a panel of four women living with disabilities. The women tested various prototypes and provided feedback to effectively hone a design that is the height of accessibility for skincare products. The final product includes braille and a rounded lid with a paddle-like handle that allows for easier gripping to open and close. Olay chose not to patent their design, because they want other brands to follow their lead and offer accessible products themselves.
Find easy ways to style your hair
For most girls and women, creating a perfectly coifed, curled, and styled head of hair is very challenging and time consuming – whether you have a disability or not! Madison shares that she feels more confident and attractive when her hair is styled. Being able to curl her hair independently is an added boost. She uses an automatic curler instead of a traditional curling iron. "Spin and curl" automatic curlers, like this CHI curler, basically pull your hair inside a curling barrel with a spinning mechanism that does the curling for you. It is also super lightweight and the heat component is located internally, which is a significant safety factor.
Take better care of your skin with easy-to-use face masks
Madison points out that living with a disability can create challenges to maintaining a skin care routine – specifically washing her face. Physical barriers and limitations can make it difficult to wash over a sink, which makes deep cleaning difficult. Madison shares that using a face mask once a week can help to maintain cleaner, softer, and smoother skin. She advises that everyone has their own skin type and skin needs and that people should personalize their own face mask routine and products to meet those individual needs. And bonus, a little self-care with a soothing facemask can feel like a treat!
Disclaimer: No content on this site should ever be used as a substitute for direct medical advice from your doctor or other qualified clinician.