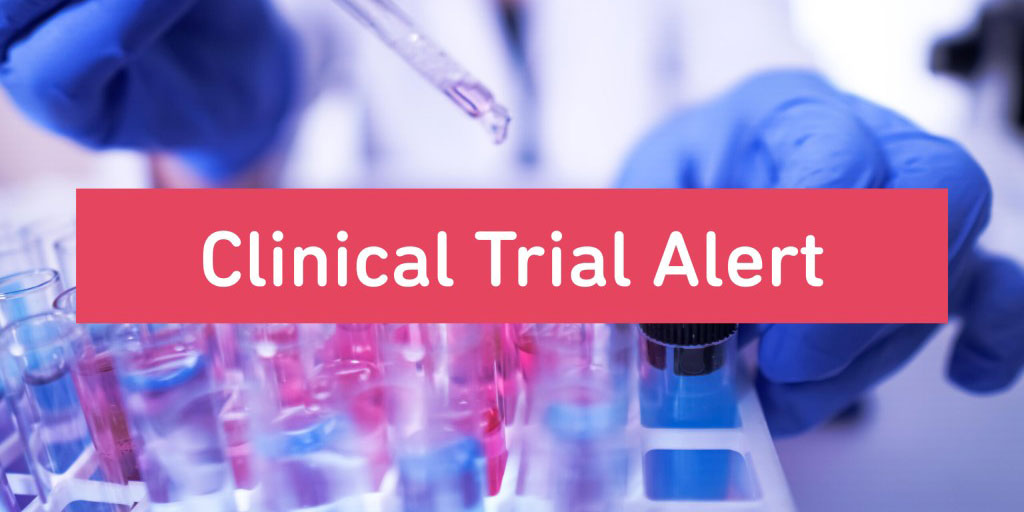 Clinical Trial Alert: Early Phase Study of SRP-9001 in Boys with DMD
By Sujatha Gurunathan | Tuesday, November 9, 2021
Researchers at Stanford Neuroscience Health Center are seeking 3-year-old boys living with Duchenne muscular dystrophy (DMD), particularly in California, to participate in an early phase clinical trial (a new cohort of the ENDEAVOR trial) to evaluate efficacy of Sarepta's investigational gene replacement therapy SRP-9001 to treat DMD. SRP-9001 uses an adeno-associated virus (AAVrh74) to introduce a shortened version of the dystrophin gene (mini-dystrophin) into muscle tissue of boys with DMD, partially compensating for their lack of a functional dystrophin gene. Treatment with SRP-9001 has the potential to lead to functional improvements in boys living with DMD.
SRP9001 is administered as an intravenous infusion. The safety and efficacy of SRP-9001 has previously been studied in multiple studies in boys ages 4- to 7-years-old. This study will investigate the outcome of SRP-9001 open-label treatment in a small cohort of 3-year-old boys.
To be eligible, individuals must meet the following inclusion criteria:
Male at birth, ambulatory, and ≥ 3 to < 4 years of age at the time of screening
Definitive diagnosis of DMD prior to screening based on documentation of clinical findings and prior confirmatory genetic testing using a clinical diagnostic genetic test
Genetic report describes a frameshift deletion, frameshift duplication, premature stop ("nonsense"), canonical splice site mutation, or other pathogenic variant in the DMD gene fully contained between exons 18 to 79 (inclusive) that is expected to lead to absence of dystrophin protein. Mutations between or including exons 1-17 are not eligible. 
Do not yet require use of chronic steroids for treatment of their DMD in the opinion of the Investigator and are not receiving steroids at the time of screening.
Individuals may not be eligible to participate if they meet the following exclusion criteria:
Have left ventricular ejection fraction < 40% on the screening ECHO or clinical signs and/or symptoms of cardiomyopathy
Major surgery within 3 months prior to Day 1 or planned surgery for any time during this study
Please contact the study coordinator for the full listing of inclusion and exclusion criteria.
This study is actively seeking participants and enrolling today. To learn more about the study or inquire about participation, please contact the center's general portal ASAP at email: neuromuscularresearch@stanford.edu or by telephone at: 650-725-4341, and mention the ENDEAVOR trial. Alternatively, the study coordinator Lesly Welsh can be reached by email: lwelsh@stanford.edu or telephone: 650-497-3079.
Disclaimer: No content on this site should ever be used as a substitute for direct medical advice from your doctor or other qualified clinician.