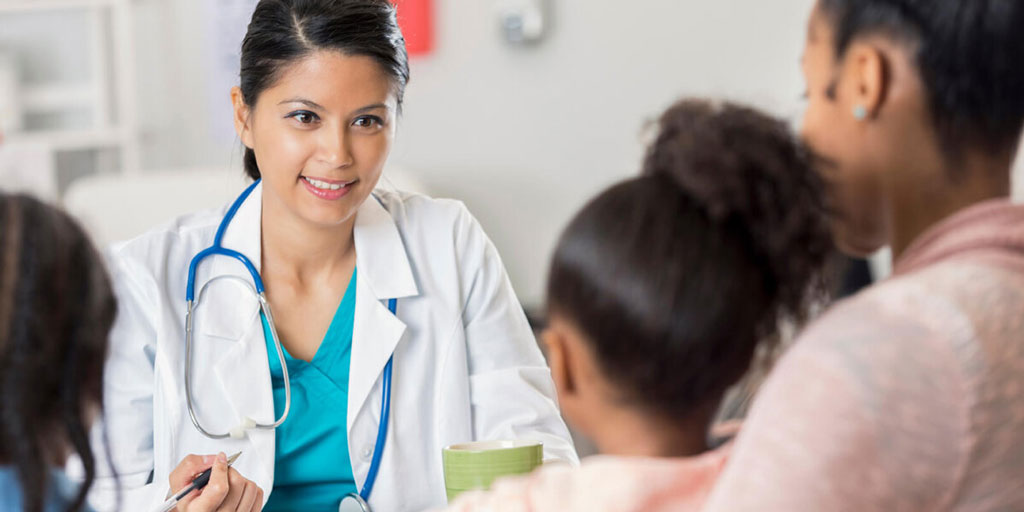 What You Need to Know About Finding and Visiting an MDA Care Center
By MDA Specialist, Family & Community Support | Monday, November 15, 2021
Located at more than 150 of the top healthcare institutions across the United States, MDA Care Centers serve as the nexus for expert clinical care and medical research. Our Care Center Network offers tens of thousands of appointments each year for individuals living with muscular dystrophy, ALS, and other neuromuscular diseases. These appointments provide individuals with access to expert multidisciplinary care, clinical trial information and allows them to connect with MDA and the broader neuromuscular community.
MDA Care Center teams consist of a wide variety of healthcare professionals dedicated to guiding individuals and families through the diagnostic process and — once a diagnosis of a neuromuscular disease is confirmed — helping them take charge of their health by understanding options for medical treatment and daily management. To explore our Care Center network and locate one near you, please visit our website here.
Below are some of the specialists you may encounter within your MDA Care Center team:
Cardiologists
Dietitians and nutritionists
Genetic Counselors
Neurologists
Nurses
Orthopedists
Physiatrists (rehabilitation doctors)
Primary Care Physicians
Psychiatrists
Psychologists
Pulmonologists
Respiratory Therapists
Social Workers
Speech-Language Pathologists
Here are a few tips to help you prepare for your Care Center visit:
Before your appointment, contact your Care Center and inquire about insurance coverage, as well as the specialties you may need, and whether they will be available during your visit.
Plan-ahead for your transportation and investigate available parking. Some of our Care Centers offer complimentary valet parking, while others have designated parking structures for patients.
Because of the multidisciplinary opportunities during your clinic visit, your appointment might take a few hours. You may want to bring a snack and/or something to occupy your time between specialists. 
If you are having difficulty getting in touch with someone at your local MDA Care Center, give us a call and our staff would be happy to help! 
After your visit, you can expect an MDA Care Specialist to follow up with you, personally.
MDA is committed to providing exceptional service and resources to the neuromuscular disease community. If you are new to MDA and have questions about what to expect at your first MDA Care Center appointment, our Care Specialists can help. If you have had a recent MDA Care Center appointment and need additional support, please do not hesitate to contact a Care Specialist as well.
Contact an MDA Care Specialist with any questions regarding an MDA Care Center visit at (800) 572-1717.
Find an MDA Care Center near you here.
Disclaimer: No content on this site should ever be used as a substitute for direct medical advice from your doctor or other qualified clinician.