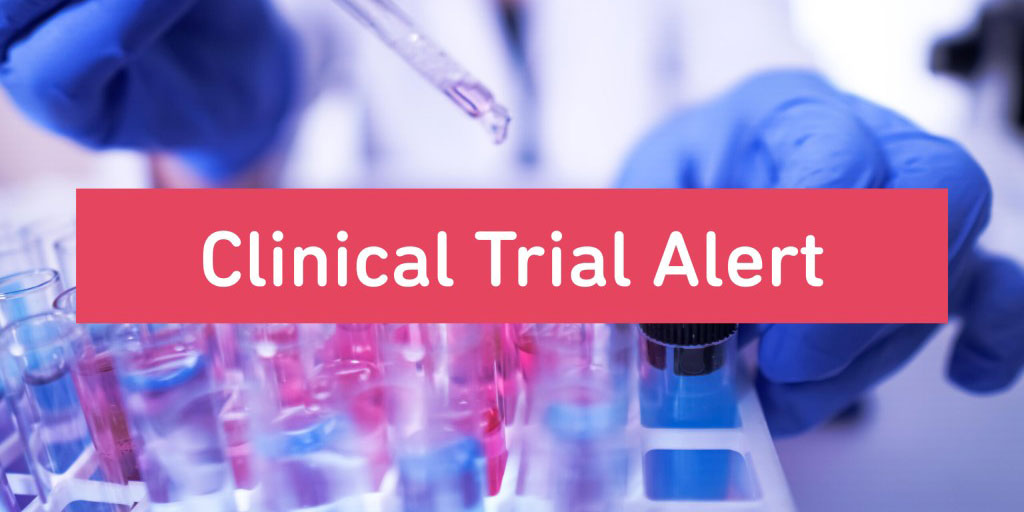 Clinical Trial Alert: Phase 2/3 Study of Tideglusib (AMO-02) in Children and Adolescents with Congenital Myotonic Dystrophy
By Sujatha Gurunathan | Tuesday, November 9, 2021
Researchers at AMO Pharma Ltd are seeking children and adolescents living with congenital myotonic dystrophy (DM1), also known as Steinert disease, to participate in a phase 2/3 clinical trial (REACH CDM) to evaluate efficacy of the investigational drug tideglusib (AMO-02) to treat congenital DM1. Tideglusib is designed to disrupt the RNA repeat that causes congenital DM1, thereby rescuing a key protein, GSK-3b, that is critical for normal tissue development and function. Tideglusib can access most tissues of the body, including muscle and brain, and has the potential to address the widespread symptoms caused by congenital DM1.
This study is a randomized, double-blind, placebo-controlled study. This means that participants will be randomly assigned to either receive tideglusib or an inactive placebo control over the course of the study. The total trial duration for each participant will be five months, including 11 visits scheduled every two to four weeks during the treatment period.
The drug/placebo will be administered as a strawberry-flavored oral liquid. Participants will be evaluated for various outcome measures including the primary outcome (CDM1-RS), caregiver and clinician ratings, functional abilities such as ambulation and cognition, and activities of daily living.
To be eligible, individuals must meet the following inclusion criteria:
Male or female children and adolescents aged ≥6 years and ≤16 years
Diagnosis of congenital DM1
One or more of the following clinically relevant signs or symptoms evident within the first month after birth:

Respiratory insufficiency

Clubfoot or another musculoskeletal deformity

Ability to walk and complete the 10-meter walk-run test
Written, voluntary informed consent
Caregiver willing and able to support participation for duration of study
Willingness and ability to comply with the required food intake restrictions
Individuals may not be eligible to participate if they are not able to walk (full time wheelchair use), have a body mass index (BMI) less than 13.5 kg/m² or greater than 40 kg/m² or are affected by another illness or receiving another treatment that might interfere with the ability to undergo safe testing.  
Please visit this link NCT03692312 for the full listing of inclusion and exclusion criteria.
Travel support may be available for study participants and families.
To learn more about the study or inquire about participation, please contact the study coordinator at email: info@reachcdm.com or visit the sponsor's trial website here.
Disclaimer: No content on this site should ever be used as a substitute for direct medical advice from your doctor or other qualified clinician.