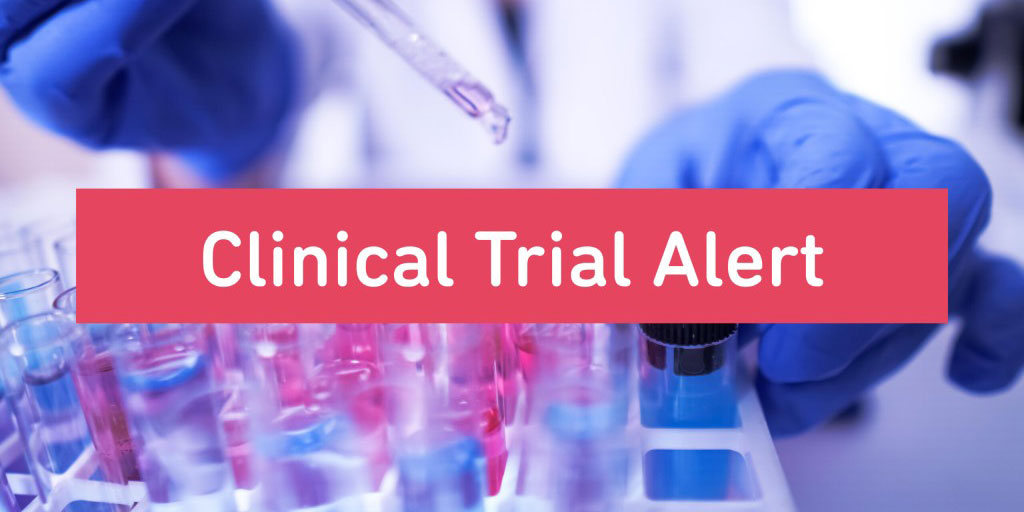 Clinical Trial Alert: LGMD2E Participants Sought for a Phase 1/2a Gene Delivery Study
By MDA Staff | Wednesday, January 29, 2020
Researchers at Sarepta Pharmaceuticals are looking for pediatric patients with limb-girdle muscular dystrophy type 2E (LGMD2E; aka beta-sarcoglycan deficiency) to participate in a phase 1/2a study. The goal of the study is to evaluate the safety and efficacy of gene delivery through SRP-9003. Researchers hope this therapy may increase the expression of beta-sarcoglycan in muscle cells and potentially lead to increased muscle strength and activity.
Up to six patients will be enrolled in two cohorts. The total study duration for each patient will be about three years, with approximately 15 clinic visits. The drug will be delivered via a one-time IV infusion, with follow-up visits to monitor safety and beta-sarcoglycan expression.
In order to be eligible to participate, candidates must meet the criteria below, along with additional study criteria:
Must be between ages 4 and 15
Must have beta-sarcoglycan gene mutations on both alleles
Must have weakness demonstrated based on history of difficulty in running, jumping, and climbing stairs
Must have 100-meter walk test (100MWT) results that are greater than or equal to 40% of those predicted for healthy controls
Travel support is available.
To learn more or to inquire about participation, contact Irene Panagopoulos at 614-355-2602 or Irene.panagopoulos@nationwidechildrens.org.
To find out more information about the study, visit https://clinicaltrials.gov/ct2/show/NCT03652259 or the Sarepta website at www.sarepta.com.
Disclaimer: No content on this site should ever be used as a substitute for direct medical advice from your doctor or other qualified clinician.