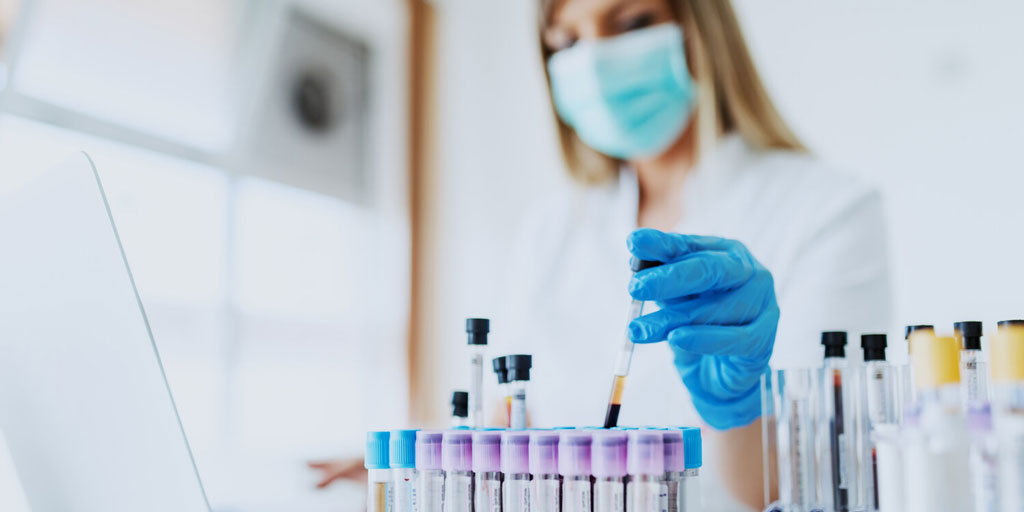 Clinical Trials During COVID 19
By MDA Staff | Friday, December 4, 2020
As novel coronavirus infections and deaths continue to climb across the United States, so do concerns about the success of more than 100 clinical trials in amyotrophic lateral sclerosis (ALS), Duchenne muscular dystrophy (DMD), spinal muscular atrophy (SMA), and other neuromuscular diseases.
These anxieties range from the ability of pharmaceutical companies to conduct valid, verifiable trials in the midst of a pandemic to worries that the US Food and Drug Administration's (FDA's) focus on COVID-19 will take attention away from rare genetic disorders.
The state of clinical trials
When the pandemic began in the spring, interventional trials that had already started continued for safety reasons. However, trials that were in the recruitment phase or hadn't yet started treatment were paused.
"Recently, studies have started to become operational again, and necessity is the mother of invention," says Jonathan Sabbagh, PhD, scientific portfolio director at MDA. "Investigators and companies have gotten quite good at harnessing the virtual setting to perform remote assessments."
These include procedures like the six-minute-walk test, which is usually done in a lab setting.
"With the proper video setup, there's no reason [the walk test] can't be done at home. It really depends on the technology being applied," Dr. Sabbagh says. "Wearables, for example, are just remote sensors that can be worn around the wrist like a Fitbit, or around the ankle if you're measuring gait. Those are all fairly automated, so they provide a more objective view of the patient's activity. It also provides data over a longer period than you would get if you were in the clinic for a 30-minute or hour-long visit."
Dr. Sabbagh adds: "For other assessments that require parents to be involved, they can be instructed what to do. As long as a trained professional is on the other side of the camera and can both instruct and observe properly, there shouldn't be too much loss of data quality."
More than 100 clinical trials are now underway involving half a dozen neuromuscular diseases, according to the National Institutes of Health database. These include ALS (40 active trials), DMD (21), SMA (18), Pompe disease (15), Charcot-Marie-Tooth disease (15), and Friedreich's ataxia (5).
"My expectation is that even after the pandemic ends, video assessments will be the new normal," Dr. Sabbagh says. "Clinical trials are huge burdens on patients and their families. They often involve traveling to the study sites, lodging, and lots of waiting around. The actual treatments or infusions have to be done in a hospital setting, but everything else can be remote, as long as it can be done accurately and with confidence in the data."
Advocating for clinical trials
Paul Melmeyer, MDA's director of regulatory affairs, says the FDA must do everything it can to ensure that clinical trials in neuromuscular diseases do not fail.
"In transitioning a clinical trial away from a central location into either the home or a local setting — so individuals don't have to risk their health by leaving their home or traveling to a different city and potentially exposing themselves to COVID-19 — a number of issues arise that we feared the FDA could see as compromising the integrity of the trial," he says.
For example, if the investigational product or placebo is being administered in a local setting by a medical professional who isn't trained in the initial parts of the trial, then the method of administration could change in a way the FDA could find concerning.
"We've talked to many clinical trial sponsors about this very question, and nearly uniformly, we've been hearing that the FDA has been showing a good amount of flexibility in allowing protocol changes, which is very encouraging," Paul says. But he also notes that so far, MDA is unaware of any FDA therapeutic approvals based on trials whose parameters changed because of COVID-19.
MDA's other concern is that efforts to fight COVID-19 could divert federal funds away from the review and approval of new drugs for other diseases.
In an Aug. 17 letter to the FDA, Paul urged the agency to "do everything necessary to prevent associated delays in regulatory consideration of products for unmet medical needs in the neuromuscular disease community. We also seek clarity on how precisely the FDA will approach resource allocation toward COVID and non-COVID activities."
Should you participate in a clinical trial?
There's no simple answer to this question. Dr. Sabbagh says it depends on whether good treatment options exist for your particular condition and how safe you feel in a hospital or clinical setting.
"Sometimes the risks of participating in a trial are outweighed by the benefits," he says. "Given how companies and labs are adapting their approaches and becoming more streamlined with virtual medicine and assessments, there may be value in participating in trials that may not have been there a few months ago."
Adds Paul: "Every individual has their own risk-benefit calculation for taking experimental therapies, regardless of the pandemic. When you add the pandemic into that calculation, it can be very complex. It's still very much a personal decision."
Larry Luxner, a journalist based in Israel, writes on medical issues and international affairs for a variety of US media outlets.
Find a Trial
Learn more about clinical trials, find resources to help you make your decision, and search for open trials at mda.org/clinical-trials.
Clinical Trials Q&A
To hear directly from experts in the research field, watch the recording of MDA's Facebook Live Q&A on COVID-19's Impact on Neuromuscular Research.
Disclaimer: No content on this site should ever be used as a substitute for direct medical advice from your doctor or other qualified clinician.