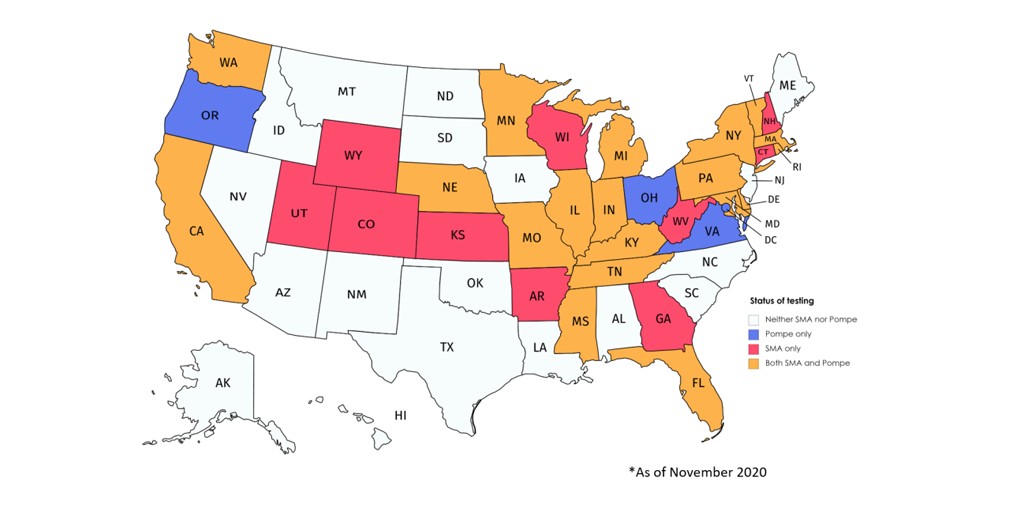 MDA Advocacy's 2020 Year in Review
By Mark Fisher | Friday, December 18, 2020
There's no doubt 2020 has been a challenging year, but the commitment and passion of our MDA advocates have truly been a bright spot. As we close out the year, let's recap your amazing accomplishments.
Access to care and therapies from day one
Thanks to the actions of advocates, together we made sure the lifesaving work of our national newborn screening program has continued. Below are two important accomplishments:
Health and Human Services Secretary Alex Azar restarted a key advisory committee after thousands of advocates signed a petition urging its continuance.
Multiple states added both Pompe disease and spinal muscular atrophy (SMA) to the list of conditions it screens all newborns for after birth. In total, 22 states screen for Pompe disease and 29 screen for SMA.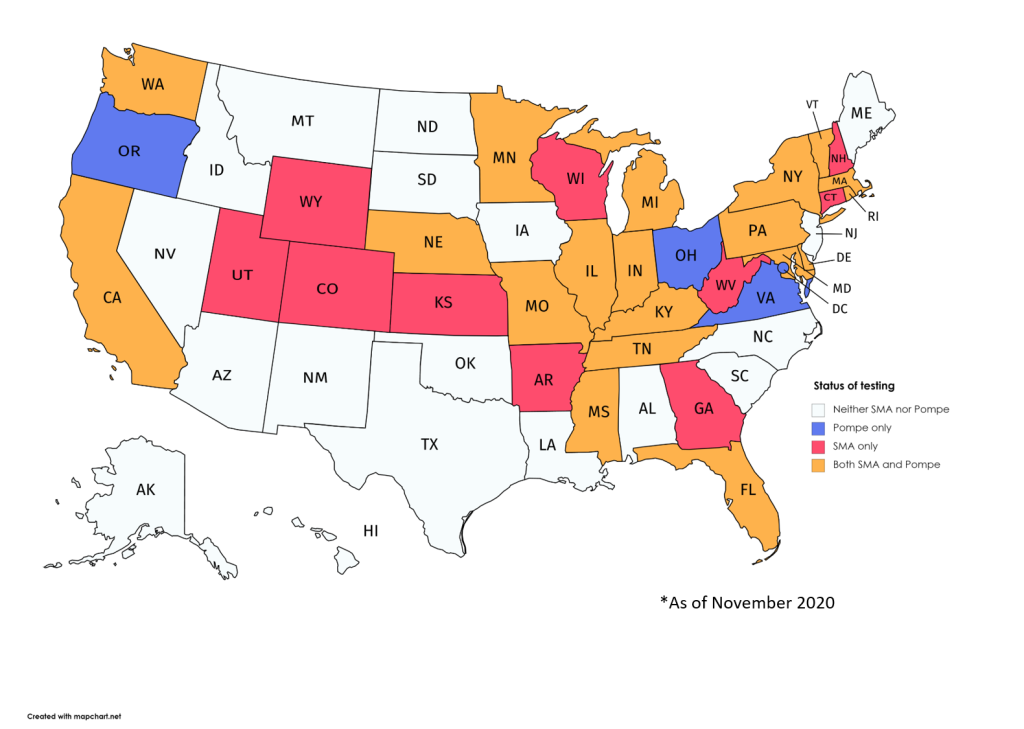 In addition, advocates raised their voices to ensure the patient protections granted by the Affordable Care Act remained in place, especially during this pandemic. The HHS Office of Civil Rights also issued guidance to states that will ensure that individuals with neuromuscular disease (NMD) are not discriminated against if they seek care for COVID-19.
Accelerating therapeutic development
This year, advocates ensured the Food and Drug Administration (FDA) heard the needs of the NMD community in therapeutic development during MDA's Pompe disease Patient Focused Drug Development meeting. This event featured MDA advocates speaking directly to the FDA and biopharmaceutical companies on their daily experiences with Pompe and desires for future therapies. Patient voices are critical as new therapies for Pompe are being developed by the biopharmaceutical industry and considered for approval by FDA.  
MDA also sought to ensure that the NMD therapeutic development progress achieved thus far would not be interrupted by the pandemic. Consequently, MDA encouraged the FDA to issue transparent and instructive guidance to companies on continuing trials during the pandemic in a safe and accessible manner. Sure enough, the FDA updated its guidance to reflect many of MDA's requests.
Additionally, advocates urged Congress to accelerate access to much-needed therapies for the amyotrophic lateral sclerosis (ALS) and NMD communities by supporting the introduction of ACT for ALS. This bill would:
Speed up development of potential lifesaving ALS therapies
Foster greater access to promising experimental therapies
Facilitate greater coordination of federal government efforts in the fight against ALS and all neurodegenerative diseases
We will push Congress to pass this legislation in 2021.
Empowerment and independence
In 2020, MDA advocates raised their voices again and again on behalf of people living with NMDs. For example, because of pressure from the community, American Airlines reversed a policy that prohibited transporting most electric wheelchairs in certain aircraft, essentially excluding many with NMDs from traveling.
In addition, we continue to gain support for the Air Carrier Access Amendments Act, which would improve air travel for those living with disabilities. We hope to get this bill over the finish line in 2021.
Finally, after hearing from advocates, Congress passed the ALS Disability Insurance Access Act. This bill will eliminate the five-month waiting period ALS patients face when accessing Social Security Disability Insurance benefits.
COVID-19
Even though COVID-19 was not part of our original 2020 plans, it soon became our top priority. MDA advocates quickly mobilized and ensured Congress heard the voice of the NMD community while debating emergency legislation.
For example, one of the bills that passed in 2020, the Families First Coronavirus Response Act, ensured:
No-cost coronavirus testing for everyone
Increased support for Medicaid coverage
Measures that enable people to practice social distancing
In addition, the MDA Advocacy Team worked to strengthen telehealth policies and ensured the NMD community will be a priority during the distribution of the COVID-19 vaccine.
We've accomplished a lot together this year and we couldn't have done this without you! For even more victories, watch our Advocacy Institute: 2020 Year in Review.
Disclaimer: No content on this site should ever be used as a substitute for direct medical advice from your doctor or other qualified clinician.