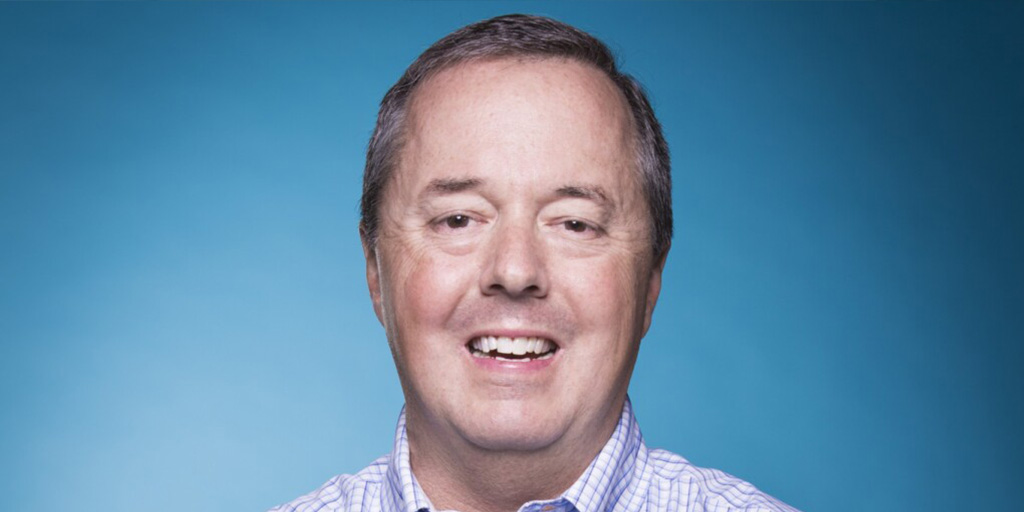 Do You Know ALS? Meet Peter.
By MDA Staff | Wednesday, May 15, 2019
In 2015, Peter Warlick was diagnosed with amyotrophic lateral sclerosis (ALS). Despite the progression of the disease, Peter continues to be a dedicated father, husband, and American Airlines employee. Peter chose to make a difference for others and the future of ALS. He gathered a team, Warlick's Warriors, and has raised more than $5 million for the global project Answer ALS, all while driving awareness about the disease.
Can you tell us a little bit about your experience living with ALS?
Peter: I was diagnosed in August 2015, and it was a fairly early diagnosis. The disease progression has been relatively slow. I am still reasonably active, although I have to use a scooter to get around now that I can no longer walk. For me, the best therapy I follow is "active engagement." I remain fully employed, and my employer, American Airlines, has been unwavering in its active support.
After my diagnosis I also chose to try to make a difference for others with ALS and have raised more than $5 million. My team — Warlick's Warriors — is driving awareness and raising significant funds through a broad campaign, Aviators Against ALS, for Answer ALS, the single largest coordinated collaborative ALS research program ever undertaken. Through this effort, I have engaged with incredibly dedicated and caring clinicians, scientists, and investigators. I have gained much more than I have given by being engaged with this program.
What is the role that Warlick's Warriors, MDA, I Am ALS, and other ALS-focused organizations have played in providing you necessary resources and care?
Peter: MDA's support of ALS Care Centers provides an incredibly important resource that helps all ALS patients who attend them, and I have certainly benefited indirectly from MDA's clinic support. Another organization that I have found most impactful is Team Gleason. Started by Steve Gleason, a person of enormous force and persuasion, Team Gleason focuses on supporting people living with ALS by providing innovative technology and equipment. The Team Gleason staff is highly knowledgeable, caring, dedicated, and responsive.
What does MDA's investment in care and research to accelerate the discovery of therapies and cures mean to you?
Peter: MDA's investment in developing long-term solutions gives me real hope that some day a diagnosis of ALS will have a different prognosis. MDA has been a key supporter of Answer ALS, along with a number of other prominent ALS organizations, corporations, foundations, and individuals. While I recognize that I probably won't personally benefit, I am convinced that through collaborative research, great progress toward effective therapies and cures is not just possible, but highly probable.
Who in your life provides the greatest source of strength?
Peter: First and foremost, my family — my wife and my children. I am incredibly fortunate to have married a woman who has shown incredible resilience in times of adversity. She has been the rock of our family, yet even with this incredible strength, she exudes constant love and affection for her family. My children make me want to push forward every day to make a difference for them and others. They are my greatest inspiration and source of energy. Secondly, my friends, colleagues, and employer, American Airlines. Their generosity and frequent acts of caring and support provide me energy to lean into the disease and to stay as strong as possible.
Disclaimer: No content on this site should ever be used as a substitute for direct medical advice from your doctor or other qualified clinician.