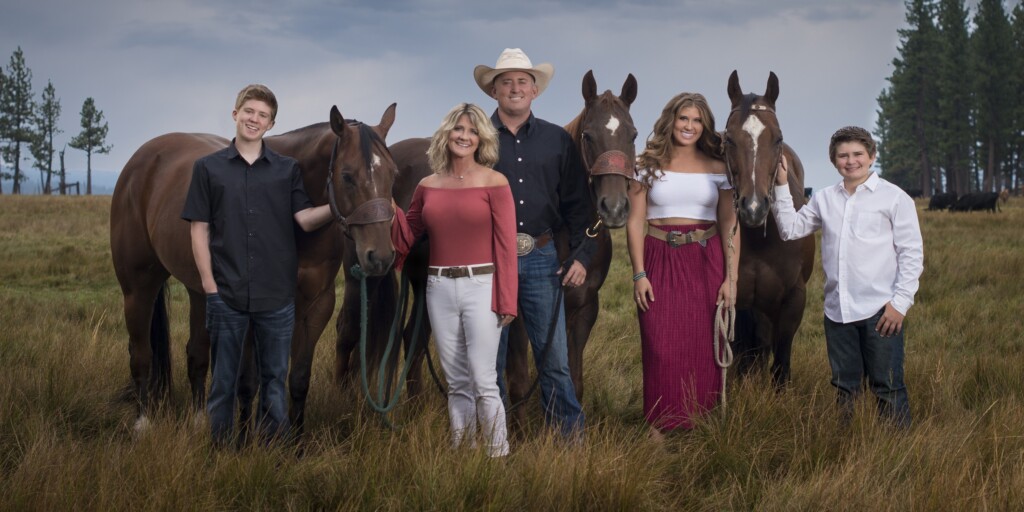 Do You Know ALS? Meet Sandy.
By MDA Staff | Tuesday, May 14, 2019
In 2018, Sandy Morris, wife and mother of three, was diagnosed with amyotrophic lateral sclerosis (ALS) at the age of 51. Sandy is a passionate advocate for ALS research who aspires to make ALS a priority on this planet with the help of MDA and I am ALS. She has a powerful support group in her friend's and family, whom she refers to as her "wolf pack."
Can you tell us a little bit about your experience living with ALS?
Sandy: The bottom line is this: I have lived a blessed life and I certainly don't feel like a victim with this diagnosis. I have great faith, and that is very helpful when we are faced with something like ALS. This disease is incredibly destructive, so it is critical to keep a strong mind and I am grateful for that. I am also doubly blessed with the gift of family and friends, who take such good care of me. They can get me anywhere I want to be. The joke in our family is, "Be careful, I might ask for a picnic lunch on Mount Everest."  They assure me they can handle it.
What is the role that MDA, I Am ALS, and other ALS-focused organizations have played in providing you necessary resources and care?
Sandy: The role that MDA and I Am ALS and other ALS-focused associations have played is caring — truly caring about this disease and how to ensure people are comfortable while this disease does its work. This is so necessary in this monster of a disease, and so appreciated by all of us affected. Future resources can and should include helping us survive, fighting for us to live.  Easy ways to do this are by knowing what clinical trials are available and helping those interested to understand and get into and physically get to the trials. This is the way that we will discover the drugs and treatments that will work for our "personal type" of ALS, and this is the way that these critical drugs and treatments can get to market faster so that we can benefit from them. I truly believe that the cures are right around the corner. We just need to keep our foot on the gas pedal. And that is for all of us!
What does MDA's investment in care and research to accelerate the discovery of therapies and cures mean to you? 
Sandy: MDA's investment in research is critical to those of us who are offered no hope. Nobody is wearing "ALS Survivor" T-shirts, and that is because we are not allowed the privilege of thinking we might beat this. We know that the treatments and cures are coming. We are inspired that the early-phase pipeline for ALS drugs is unprecedentedly large. This is exciting when you realize that we currently have two insignificant treatments right now — one from 1995 that may prolong a person's life by a few months and one that seems to work for a small subset of the ALS population. Neither allow for too much hope. 
I believe that with the right investments and mind shifts in clinical trials, this can be a thing of the past. MDA's investment in better-designed clinical trials will take us exactly where we need to be. And once we begin decoding ALS, the 150-year medical mystery, the others will fall right in line — Alzheimers, Parkinson's, multiple sclerosis, etc. It can be a huge celebration parade for all neurodegenerative diseases. I truly believe that if we invested in all of these diseases, we would be light years ahead. MDA can lead the way in this paradigm shift.
Who in your life provides the greatest source of strength?
Sandy: Again, I am blessed as I truly do have a tribe. I have a close-knit family and amazing friends who have been with me on all walks of my life. I would have to say my husband is my greatest source of strength as he takes care of everything each day with never a complaint. He and I share a "no-victims" mindset and have stayed incredibly positive on a journey that isn't always that much fun. He and our three courageous children are truly the reason that I want to wake up and do this well every day. They are a huge source of strength for me. They actually argue over who gets to do something for me and who does it best. How lucky is that? 
And if you are really lucky, you can realize that this disease provides the gift of clarity. You no longer worry about details that may have kept you up at night in the past. This diagnosis makes one realize how precious life really is, and the importance of being present.  My daughter and I remind each other often of how important it is to "stay in the day," as tomorrow is not promised for anyone. 
Disclaimer: No content on this site should ever be used as a substitute for direct medical advice from your doctor or other qualified clinician.