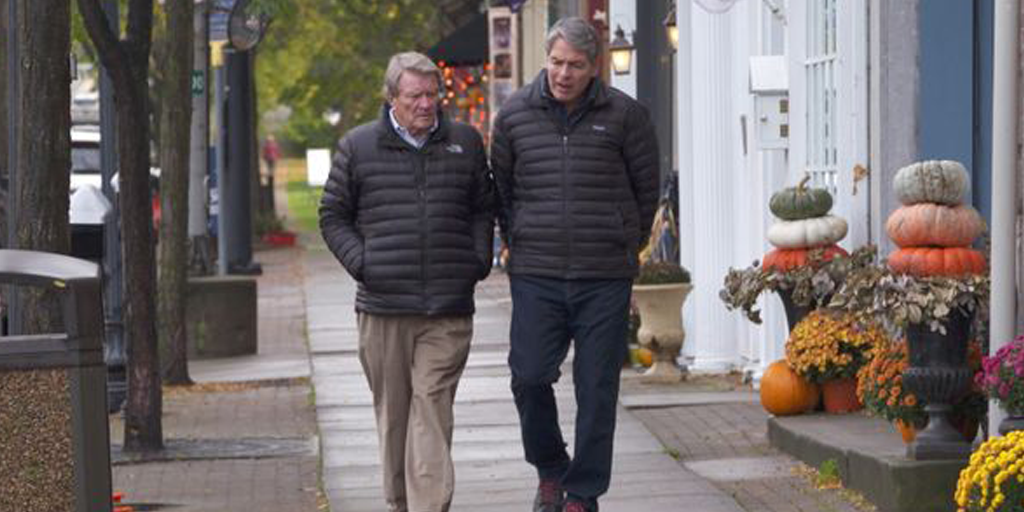 Do You Know ALS? Meet Tim.
By MDA Staff | Sunday, May 26, 2019
In 2016, former NFL player Tim Green was diagnosed with amyotrophic lateral sclerosis (ALS) and was private about his new life at first. Over time, Tim has become an advocate for research to find new treatments and cures, and he found strength in his doctor and his family. He shared his story on "60 Minutes" in 2018.
What does MDA's and the greater ALS community's investment in care and research to accelerate the discovery of therapies and cures mean to you?
Tim: These efforts are life-saving for me and the thousands of others who suffer from these diseases. They provide hope where there once was none. The people behind these efforts are angels.
Who in your life provides the greatest source of strength?
Tim: My doctor, Merit Cudkowicz, and my wife and five children, especially my son Troy who has taken the lead in fundraising and always lifting my spirits with pep talks!
How will collaboration get us closer to finding a breakthrough?
Tim: There are so many similarities between muscular dystrophy (MD) and ALS that it seems obvious to me that we'd join forces. The open drug trials Merit is implementing provide hope for patients and the ability to react rapidly to successes as well as failures. An effective new ALS drug might also benefit MD patients, or vice versa, and the open trial will allow everyone to benefit! Additionally, Parkinson's, Alzheimer's, and multiple sclerosis patients may also benefit. We need to work together!
Disclaimer: No content on this site should ever be used as a substitute for direct medical advice from your doctor or other qualified clinician.