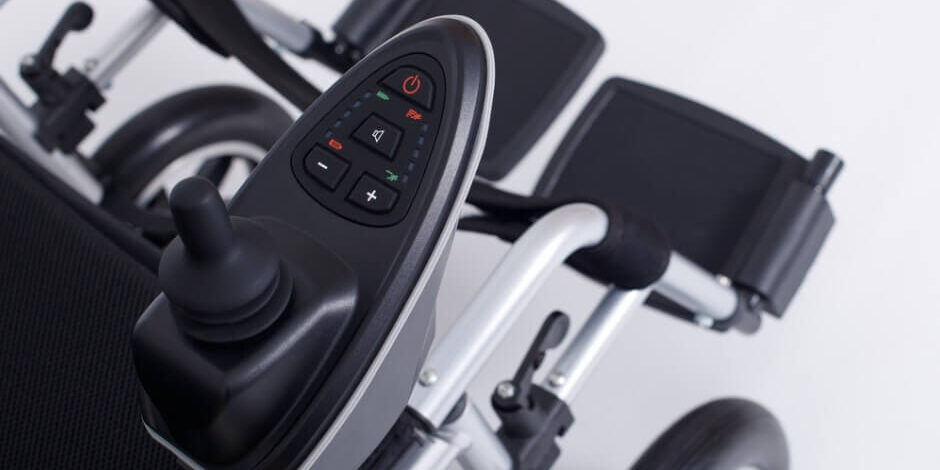 Durable Medical Equipment Support through MDA
By MDA Specialist, Family & Community Support | Monday, May 9, 2022
Since MDA's founding in 1950, families have come to know MDA as a critical resource to help locate support and resources. Assistance obtaining durable medical equipment is one of the primary needs that our families encounter. MDA understands that navigating insurance and equipment needs can be difficult, and we are here to help. MDA's National Resource Center and Family and Community Support Team work alongside families to help locate financial resources, provide educational materials, and secure prescribed durable medical equipment (DME) through local resources.
If you are in need of durable medical equipment and don't know where to start, contacting the MDA National Resource Center is a great first step. The Resource Center works closely with our Family and Community Support Team, which is staffed by experienced care specialists, to provide you with additional resources and information.  The process to procure durable medical equipment can seem overwhelming, but through ongoing communication and resource connection, MDA can provide a roadmap of information to guide you to success.
Care Specialists connect one-on-one with our families to ensure that their individual needs are met. Both the National Resource Center and the Family and Community Support Team utilize a comprehensive database of local and national supports which includes, but is not limited to, local loan closets, financial resources, navigational supports, and DME Vendor information.
In addition to resource connection, MDA offers a variety of educational programming and materials to ensure that you are empowered to advocate for yourself and your loved ones to receive the best care possible. We encourage you to stay connected with MDA to receive the most up to date notifications regarding upcoming webinars and events. Although our programs cover a variety of topics, some specific to the durable medical equipment process include:
MDA Access Workshops
Access to Coverage: Equipment & Assistive Devices Workshop
MDA Engage webinars to support:
Recorded:
MDA Engage: Medical Equipment and Assistive Devices for Neuromuscular Disease – Part 1
MDA Engage: Medical Equipment and Assistive Devices for Neuromuscular Disease – Part 2
Upcoming:
MDA Engage DME Series Part 1 – Respiratory Equipment (June 24, 2022)
MDA is happy to help our community navigate questions related to durable medical equipment. If you have any questions or needs, please contact the National Resource Center by phone at 1-833-ASK-MDA1 (1-833-275-6321) or by email at ResourceCenter@mdausa.org.
Disclaimer: No content on this site should ever be used as a substitute for direct medical advice from your doctor or other qualified clinician.