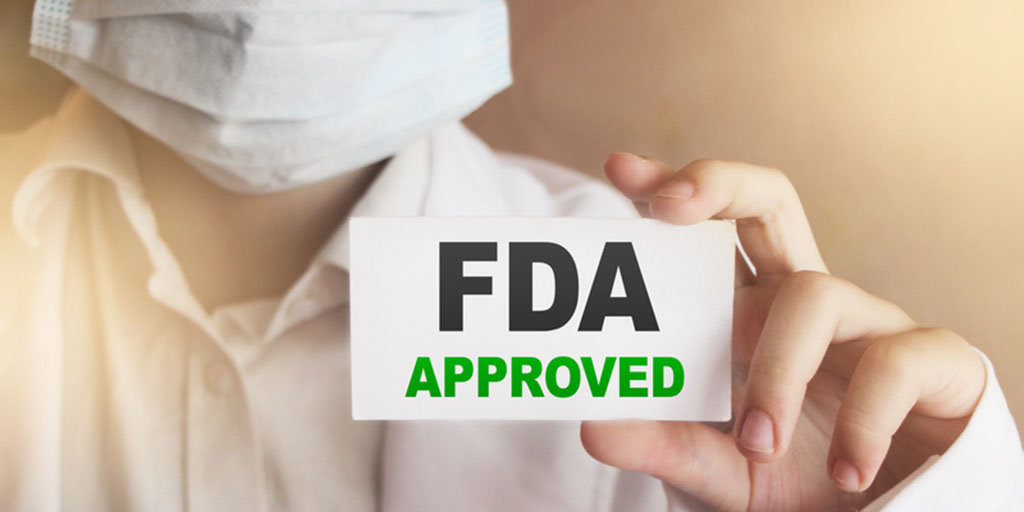 FDA Approves NS Pharma's Viltepso for Treatment of DMD Amenable to Exon 53 Skipping
By MDA Staff | Wednesday, August 12, 2020
Today, the US Food and Drug Administration (FDA) granted accelerated approval to viltolarsen (Viltepso) for the treatment of Duchenne muscular dystrophy (DMD) in patients amenable to skipping exon 53. It is the third exon-skipping, disease-modifying drug to treat DMD, the most common childhood form of muscular dystrophy. The drug is administered by intravenous infusion. Viltepso will be made available in the United States and marketed by NS Pharma.  
In September 2016, the approval of eteplirsen (marketed by Sarepta as Exondys 51) marked a watershed moment for treating neuromuscular diseases with gene-targeting therapies such as exon skipping. Approval in December 2019 of Vyondys 53, another exon-skipping drug designed to treat a different subset of DMD individuals than those who qualify for Exondys 51, was another significant step forward in the development of therapies for DMD — and all neuromuscular diseases — that target the root cause of the disease. With the current approval, Viltepso joins Vyondys 53 as a targeted treatment available to patients with DMD amenable to exon 53 skipping.
"The approval of Viltepso provides another option for patients with Duchenne, a disease that, up until a few years ago, had no approved therapies," says MDA's Executive Vice President and Chief Research Officer Sharon Hesterlee, PhD. "It adds to the arsenal of gene-targeting therapies, and it may spur the development of more disease-modifying therapies to treat other neuromuscular diseases as the promise of effective genetic medicines comes to reality through the commitment of researchers and families."
DMD is caused by mutations in the dystrophin gene (DMD) on the X chromosome that result in little or no production of dystrophin, a protein essential to keeping muscle cells intact. Viltepso is called an "exon-skipping" drug in that it is designed to target and promote skipping over a section of genetic code in order to avoid the gene mutation and produce more of the dystrophin protein. It is estimated that up to 8% of patients with DMD have mutations amenable to treatment with Viltepso. Although treatment with Viltepso will not cure DMD, it could slow progression of the disease, which, in turn, could extend the length of time individuals with DMD could walk, eat independently, and breathe without assistance.
Clinical trials support approval of Viltepso
Viltepso was evaluated in two clinical studies with a total of 32 male patients with genetically confirmed DMD. The most common side effects observed during the two clinical studies were upper respiratory tract infection, injection site reaction, cough, and fever.
The FDA based its decision to grant accelerated approval to Viltepso on the positive results of the phase 2 study to assess safety, tolerability, and dose, followed by a 20-week open-label treatment period, in 16 ambulant boys (ages 4-9) with DMD amenable to skipping exon 53.
At the end of the phase 2 study, treatment with Viltepso was associated with significant increases in dystrophin levels, seen in patients as young as 4 years old and after six months or fewer of treatment. Additional secondary outcomes included gross motor skill assessment using timed function tests and quantitative muscle testing. All patients receiving Viltepso showed significant improvements in timed function tests at the 25-week visit. Consistent with the FDA's accelerated approval pathway, the continued approval of Viltepso may be contingent on confirmation of a clinical benefit in a post-marketing confirmatory trial (RACER53), which is currently enrolling and expected to conclude by 2024. 
In March 2020, viltolarsen was approved in Japan for the treatment of patients with DMD amenable to skipping exon 53.
About NS Support
NS Support is a patient support program designed to provide patients with information to help navigate the process of starting and staying on therapy. NS Support can be reached by telephone at 833-677-8778, Monday through Friday from 8 a.m. to 8 p.m. ET. Caregivers and healthcare providers can call to learn more information about NS Support and request notifications about product availability and program enrollment.
MDA's Resource Center provides support, guidance, and resources for patients and families, including information about the approval of Viltepso, open clinical trials, and other services. Contact the MDA Resource Center at 1-833-ASK-MDA1 or ResourceCenter@mdausa.org.
About Viltepso
Viltepso uses NS Pharma's exon-skipping technology to target exon 53 of the DMD gene. Exon skipping is a treatment strategy in which sections of genetic code are "skipped" (spliced out, or left out) during the protein manufacturing process, allowing cells to create shortened but partially functional dystrophin protein, the muscle protein missing in DMD. Exon skipping is not a cure for DMD but potentially could lessen the severe muscle weakness and atrophy that is the hallmark of the disease.
Just as individuals with DMD caused by a mutation that would be amenable to skipping exon 51 could benefit from treatment with Exondys 51, those with DMD caused by a mutation that would be impacted by skipping exon 53 could benefit from treatment with Vyondys 53, and now the newly approved Viltepso.
The FDA's decision to approve Viltepso highlights the importance of years of commitment to supporting and funding breakthrough research by MDA and others into gene identification and unlocking the cause of DMD. MDA-supported research has been central to the development of the exon-skipping approach behind Exondys 51, Vyondys 53, and Viltepso from the beginning, having funded foundational work upon which the strategy was built as well as extensive research into the strategy since that time. Laboratory development of exon-skipping therapies began in the 1990s, including notably with MDA-funded work by Steve Wilton, PhD, and colleagues. Their work led to the invention of what would later become Exondys 51, Vyondys 53, and Viltepso.
Since its inception, MDA has committed more than $218 million to DMD and Becker muscular dystrophy research and more than $1 billion across the spectrum of neuromuscular diseases.
To learn more about the approval, read the company's press release. For information about the RACER53 clinical trial, visit ClinicalTrials.gov and enter "NCT04060199" into the search box.
Disclaimer: No content on this site should ever be used as a substitute for direct medical advice from your doctor or other qualified clinician.