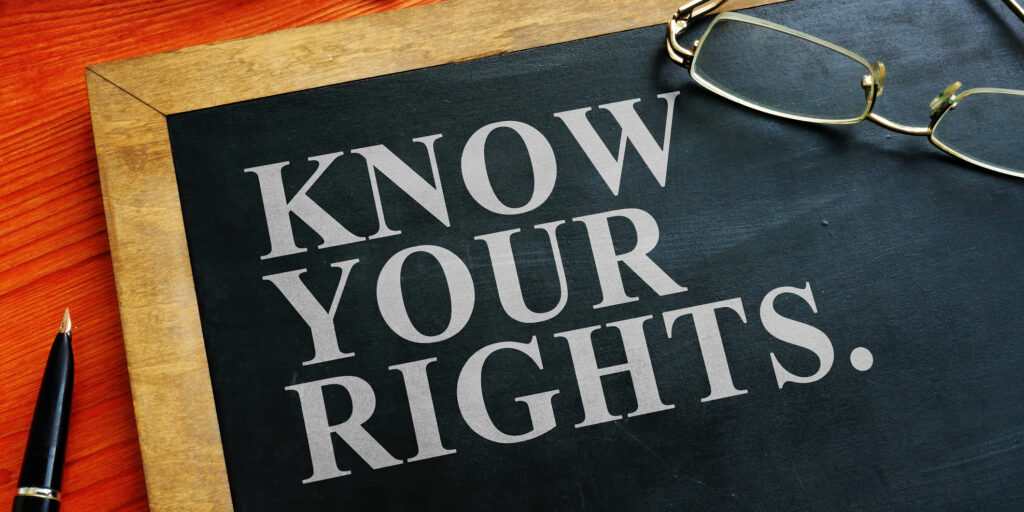 How the ADA's Employment Rights Apply to Job Seekers
By Shaila Wunderlich | Friday, September 30, 2022
Since it became law in 1990, the Americans with Disabilities Act (ADA) has undergone several changes in the area of employment rights. These range from official legislative amendments, like expanding the definition of disability in 2008, to unofficial cultural shifts in public understanding and acceptance. With each tweak it's worth taking a fresh look at how the ADA applies to the job application, interviewing, and hiring processes. Heading into October's National Disability Employment Awareness Month, Quest asks two experts to do just that.
Disability and diversity
One of the biggest changes to today's employment-rights landscape hails from cultural forces. "More companies are starting to recognize disability as a diversity," says Michael Lewis, MDA's director of disability policy. "Whereas for a long time it was an afterthought, employers now are seeing it as something that can add value to their company."
This evolution in perception casts a long-overdue positive light on job seekers with disabilities, and the community is more than ready for it.
The online workforce inclusion platform Inclusively is making strides in the disability employment space by matching companies eager to diversify their staff with qualified candidates. In addition, Inclusively educates employers on recruiting, hiring, and accommodating employees with disabilities. "Our employers are working with us because they're committed to hiring candidates with disabilities," says Tiffany Meehan, vice president of marketing for Inclusively. "They approach the entire hiring process with that in mind."
MDA is teaming with Inclusively to educate its corporate partners on disability as diversity, and Michael leads MDA's advocacy efforts on Capitol Hill to increase and improve employment opportunities for people with neuromuscular diseases and other disabilities.
Current legislation efforts include the Disability Employment Incentive Act, which would enhance tax credits for employers who hire people with disabilities, and the Transformation to Competitive Integrated Employment Act, which would end the practice in some states of allowing employers to pay below minimum wage to workers with disabilities.
Work-from-home revolution
The COVID-19 pandemic's mass remote-work migration triggered another major shift in disability employment, as many workers with disabilities realized the home-office environment could be safer and more productive. And employers saw that remote work and flexible schedules gave them access to a wider talent pool.
As we move out of the pandemic, Michael hopes companies continue to think of remote work and flex scheduling as ways to attract a diverse workforce. "While we don't want remote work becoming a form of segregation, there is legitimate reason to think it could increase employment opportunities for people with disabilities," he says.
Tiffany at Inclusively is optimistic. "I think we may look back on this period and find that COVID-19 disrupted the workplace accommodations landscape for the better," she says.
Know your employment rights
The core principles of the ADA remain unchanged. Here are key provisions that affect job seekers with disabilities:
The ADA applies to businesses with 15 or more employees. Smaller businesses are not bound by the ADA.
You must be qualified to perform the essential functions or duties of a job, with or without reasonable accommodations, to be protected from job discrimination by the ADA. An employer cannot refuse to hire you because your disability prevents you from performing duties that are not essential to the job.
Job applicants are entitled to reasonable accommodations, which could include holding a job interview in an accessible location or getting questions in written format.
Employers cannot legally inquire about disabilities before extending an offer. It is the job applicant's responsibility to request any accommodations needed during the application and interview process.
Disclosing a disability
It's up to you to decide if and when to disclose your disability to a potential employer. Michael believes it's beneficial to disclose early in the process if you'll need accommodations to perform the job.
"Personally, I recommend tackling it in the application or interview process," Michael says. "It allows you to say on your own terms, 'I believe I am the best candidate for this job, and I will need the following accommodations to be successful.'"
Disability discrimination
Knowing your employment rights will help you recognize when the law is not being followed. If you believe an employer has discriminated against you because of your disability, contact the US Equal Employment Opportunity Commission (EEOC) within 180 days of the incident.
---
Next Steps and Useful Resources
Disclaimer: No content on this site should ever be used as a substitute for direct medical advice from your doctor or other qualified clinician.