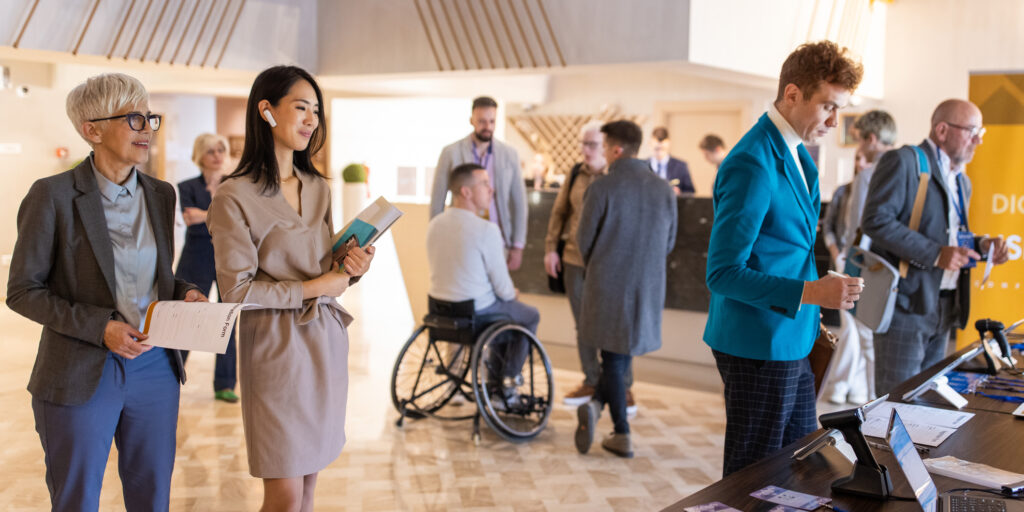 MDA Collaborates to Present the Inaugural Becker Education and Engagement Day
By Rebecca Hume | Wednesday, November 15, 2023
MDA is excited to collaborate and join the inaugural Becker Education and Engagement Day (BEED) this December 2nd. The free, in-person event aims to bring individuals and families together to provide expertise on topics relevant to the Becker muscular dystrophy (BMD) community, provide the latest research updates, and create a unique opportunity for those impacted by BMD to connect. Developed by BMD advocates, clinical sites, advocacy groups, and researchers, the main goal of the BEED initiative is to unite and educate those impacted by BMD.
The first-of-its-kind event will be hosted at four sites across the country: Pittsburgh, PA; Gainesville, FL; Denver, CO; and Sacramento, CA. Collaborators hope to continue to grow the event and offer it as an annual opportunity to provide connection and education to the BMD community. Hosted as an in-person event at specified sites this year, the BEED team also plans to develop and deploy online resources and content to increase access after the event.
We checked in with Joy Stafford, Healthcare Partnerships Account Manager at MDA, to learn more about MDA's partnership with this exciting and unprecedented education and engagement event.
Q&A with Joy Stafford
Why has MDA decided to partner with BEED?
MDA was invited to be a part of this collaborative effort to help bring BMD families together for an impactful in-person education and community gathering.  This was a great opportunity to lock arms with many other organizations and companies to bring some of the best education for the BMD community. We don't want our families to miss this!
Will MDA staff be present at the event?
Yes! MDA staff will be presenting at one of the locations and represented at all 4 events. BEED will also include some of our incredible MDA Care Center clinicians.
What do you hope that the BEED will provide for the Becker community?
Education and community connection. Our hope is that the BMD families we serve are able to take advantage of this opportunity to come together, learn, and build relationships with others in the community.
Why is this event important to families living with Becker muscular dystrophy?
BMD is a disease that has often been underserved and under recognized. With new therapies in development for BMD for the first time, it is important for individuals and families impacted by BMD to understand more about their disease and therapeutic options. Gathering those impacted by BMD can help to amplify the experiences and needs of the community and address those needs with community efforts and education.
What are some of the topics that will be addressed at BEED?
Clinicians and expert sources will present on current BMD care considerations, cardiac and respiratory health, muscle health and physical therapy, clinical trials, and more. The agenda also includes a resource toolkit and discussions about living with BMD and how to best meet the BMD community's needs. A reception following the scheduled presentations will provide participants an opportunity to socialize and connect.
Join us at a Becker Education and Engagement Day near you
BEED will be hosted at four sites across the country: Pittsburgh, PA; Gainesville, FL; Denver, CO; and Sacramento, CA. For individuals traveling from over 2 hours away, hotel room will be covered for the meeting, this can be selected during registration (if applicable), and your reservation will be made for you. Learn more about BEED and register here
---
Next Steps and Useful Resources
Be A Light of Hope and Donate at MDA.org/HOLIDAY
Learn more about Becker Muscular Dystrophy (BMD) here.
Learn more about Becker Education and Engagement Day here.
Learn more about BEED and register here.
Stay up to date on all of Quest's content by subscribing to Quest Magazine and Newsletter: https://www.mda.org/quest/subscribe.
CATEGORY:
Advocacy
,
Get Involved
,
Health
,
Inclusion
,
Independence
,
Lifestyle
TAGS:
Community
,
Education
,
Healthcare
,
Innovation
,
MDA Care Centers
,
MDA Resource Center
,
Relationships
,
Research Advances
,
Resources
,
Young Adults
TYPE:
Blog Post
Disclaimer: No content on this site should ever be used as a substitute for direct medical advice from your doctor or other qualified clinician.