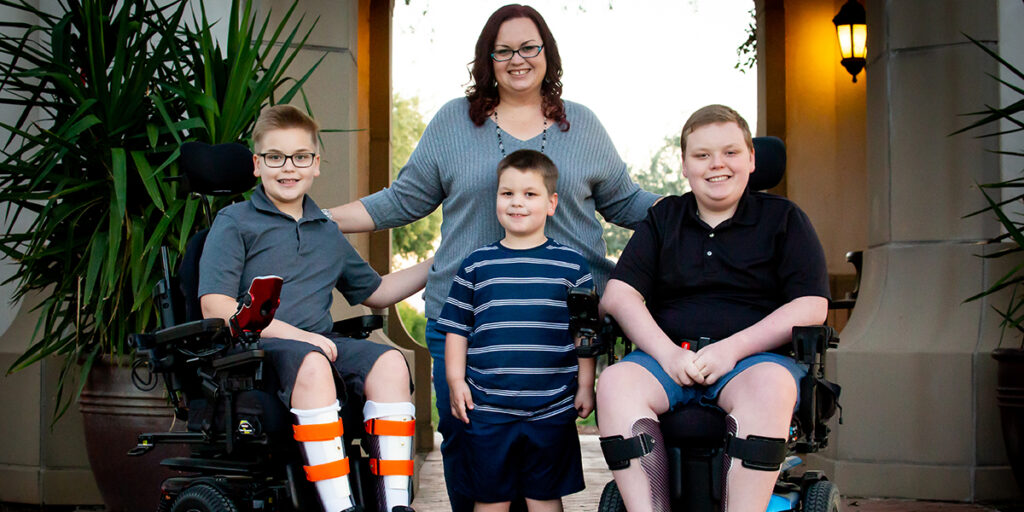 MDA Summer Camp Primes Kids for Independence
By Cheryl Alkon | Friday, May 13, 2022
Children and youth with neuromuscular diseases build confidence and make friends at camp
When Matthew and Jacob Rovenstine first went to MDA Summer Camp in Arizona in 2018, the brothers were 10 and 8, respectively. They live with collagen VI muscular dystrophy, a type of congenital muscular dystrophy, and at the time, their mom Becky feared that her shy boys might have trouble being away from home for the first time. She needn't have worried. When Becky and her husband, Dan, picked the boys up a week later, "they were completely different kids," she says. They had transformed from reserved to outgoing and discovered a love of music while performing in the camp talent show. "Matthew was generally non-social and quiet, but apparently, camp was just the right environment for him," Becky says. Afterward, others in the MDA community told her about her sons' entertaining talent show performance, where they lip synched and played inflatable air guitars to Journey's "Don't Stop Believin'" in front of a cheering audience. Now 14, Matthew has taught himself to play piano, and he produces electronic music and writes songs. He is working on releasing an album later this year. "Camp really was the launching pad; he really enjoys making people smile. I would never have dreamed it," Becky says. Jacob, 12, plays jazz saxophone, wants to learn other instruments, and plans to be a jazz musician when he grows up. Both boys will attend camp in person again this summer, after doing virtual MDA camp programs in 2020 and 2021. "Camp seems to be the catalyst for so much in their lives," Becky says.
Plan for camp
MDA Summer Camps will operate both virtually and in person in 2022, with locations across the United States. The one-week camp programs are open to kids with neuromuscular diseases ages 8-17 at no cost to campers and their families. In-person camps offers a fun and safe outdoor experience, with opportunities to engage in activities such as horseback riding, swimming, adaptive sports, arts and crafts, camp dances, and more. They also give parents and caregivers respite while trained volunteers provide campers with physical and emotional support. Virtual camps include fun activities, STEM projects, online games, and opportunities to socialize with other virtual campers. In 2021, 788 campers attended virtual camp.
Trying something new
Camp can be a time to try new things and build independence. Samantha "Sammi" Kidwell, 22, of Tuscola, Illinois, attended MDA Summer Camp in Central Illinois for 11 years — 10 as a camper and one as a counselor.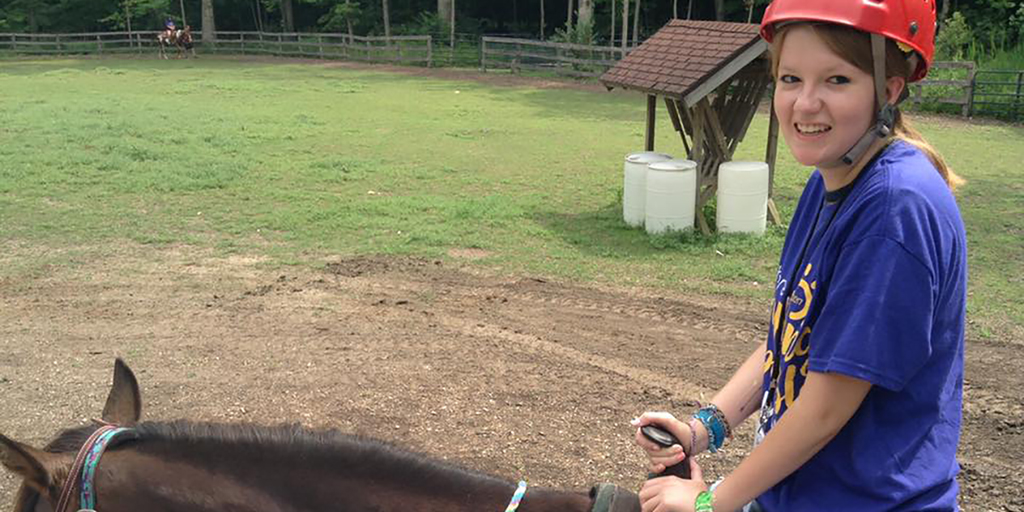 "I loved horseback riding at camp," says Sammi, who lives with congenital myopathy muscular dystrophy. "I was most proud of that when I came home my first week. I also got to go ziplining one year, which was amazing." She credits counselors for making activities that seemed out of reach possible. "The camp volunteers are the real heroes here," she says. "They gave all of us the confidence we needed to step out of our comfort zones. We weren't seen as fragile there — we were normal kids just having fun and learning how to accept ourselves." Alissa Patterson, 24, of Bismarck, North Dakota, attended MDA Summer Camp in Clearwater, Minnesota, for five years and lives with Friedrich's ataxia. "The thing I enjoyed most was swimming, because you couldn't tell if someone could walk or not — you could just swim," she says. Growing up in Strasburg, North Dakota, Alissa says she never saw other kids using wheelchairs, which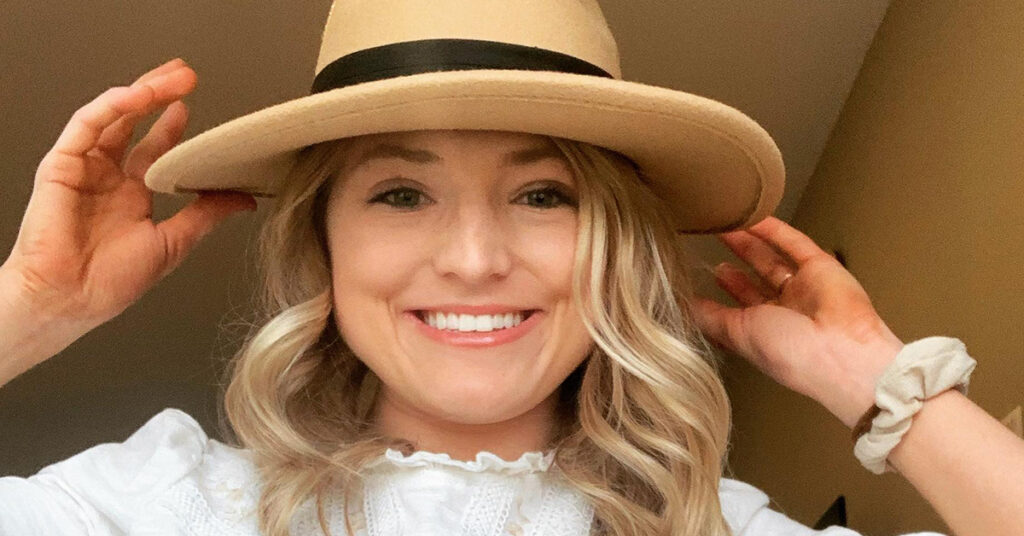 made her feel isolated in her small community where disabilities weren't present. At camp, "you're around other people with disabilities. It felt really good to see others who had the same struggles I did, and it made me feel like I wasn't different," she says.
Building confidence
Like others, Sammi cites the friends she made at camp as a benefit that lasts long past the summer. "I loved being around others like me," she says. "I always struggled with wanting to feel 'normal,' until I went to camp and realized that was way overrated. I learned so much and was so welcomed. I made so many friends — all of whom I still am in contact with today. In my family, we like to call my camp friends my 'camp family,' because essentially that is what they are. They helped me become who I am today." Having an encouraging and supportive community of others who truly understand life with a neuromuscular disease helps foster self-assurance and independence. Camp "helped boost my confidence by encouraging me to take risks," Sammi says. "No one was going to laugh at you if you fell down while running. In return, we felt safe to push ourselves. We were safe, supported, loved, and things were adapted to meet our abilities, but also to challenge us. We were encouraged to push the limits, but we also were encouraged to listen to our bodies when it was time to rest." Alissa's camp experience also taught her how having a sense of self-worth breeds kindness. "Having a disability isn't always a disadvantage," she says. "You have to be nice to everyone; just because a person can't walk, it doesn't mean they are less than." For some, the next step is self-advocacy. The Rovenstine brothers "have become more comfortable with who they are," Becky says. "They are confident that the disease doesn't define them. They are also very open with their peers, and really advocate for themselves and others. It's been great to watch."
Camp alums meet life's challenges head on
Christian Henry was 10 when his older brother was diagnosed with Friedrich's ataxia. He soon learned he also had the condition, which explained why some things, like riding a bike, were more difficult for him than other kids his age. Their father, Tom, became heavily involved with fundraising and promoting neuromuscular disease awareness for MDA.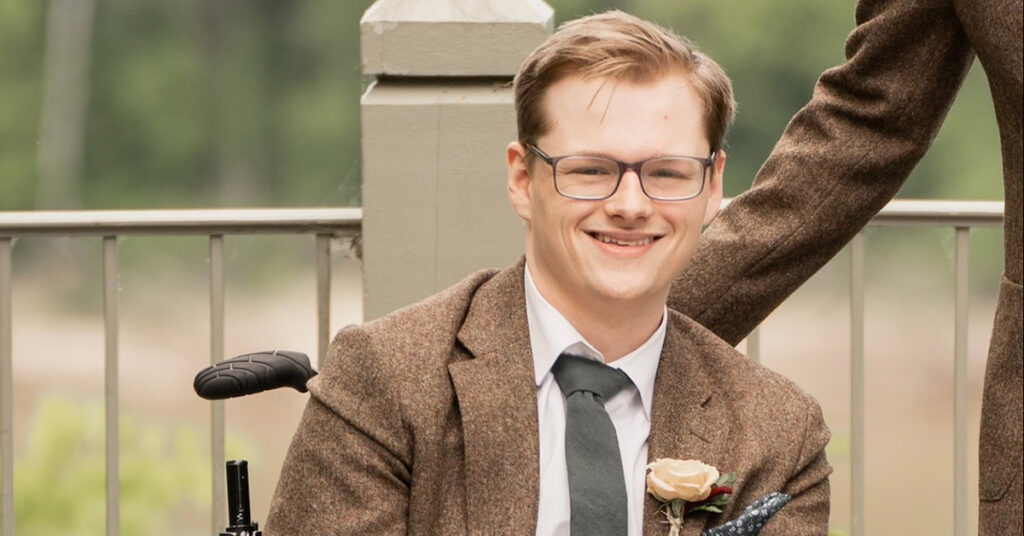 While Christian became an MDA Ambassador, participating in events like throwing out a first pitch at a St. Louis Cardinals baseball game, "he didn't identify as a person with a disability," Tom says. "He would just go to an event we brought him to, do his thing, and leave." At first Christian didn't want to go to MDA Summer Camp, but he agreed after Tom promised him a reward if he stayed the whole week. At camp, Christian, then 13, "finally found his community, the people who told him it was OK that he wasn't perfect and who loved him for who and how he was," Tom says. "He told me I could keep the reward." After attending camp for four years, Christian, now 24, attended college, living on campus at Maryville University in St. Louis and developing a large network of friends. Now he is studying to become a minister. Tom attributes his son's self-confidence to MDA Summer Camp. "His camp experience helped him understand that, 'This is how I was made, and my value is the same as everyone else's.' He has approached everything from that perspective and just thrived," Tom says. Christian's mother, Jennifer, agrees. "MDA camp provided Christian with an experience where there were no obstacles. For the first time since his diagnosis, he began to accept his situation and realize that his life could and would still be extraordinary." That message, gleaned from her own camp experience, steered Alissa to pursue a career in social work. "I want to be able to make an impact on people," she says. She is currently getting her master's degree at Ohio University. "Before, I thought I wanted to be a teacher to help kids in some way. MDA changed me to know that I want to work with people with disabilities." Newly married, Alissa also thinks ahead to starting a family with her longtime partner Nathan, who she met in college at Northern State University in Aberdeen, South Dakota. Sammi currently works at a preschool and plans to earn a degree to teach kindergarten. "Camp really gave me a safe place to learn and explore myself," she says. "In return, I became more confident in who I am as an adult." As for Matthew and Jacob, who will be five-time campers this summer, the influence will likely last a lifetime. "Camp makes them feel like life is going to be OK," Becky says. "Going to camp and seeing older kids and some adults with challenges has made them realize, 'I can still have a great life despite these challenges.' It really changed their perspective." Cheryl Alkon is a freelance writer based in Massachusetts.
Disclaimer: No content on this site should ever be used as a substitute for direct medical advice from your doctor or other qualified clinician.