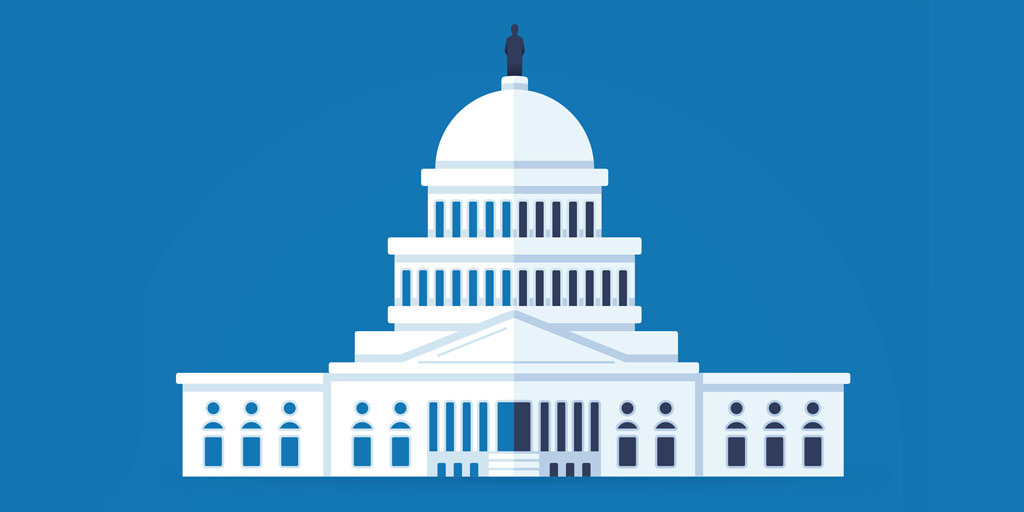 By Mark Fisher | Monday, January 27, 2020
It might only be a month into 2020, but MDA's advocacy team and grassroots advocates are already making their voices heard. We expect the next 12 months to be crucial on Capitol Hill, and we'll be working tirelessly in Washington, DC, to transform the lives of people living with neuromuscular disorders.
Here's a sneak peek of some of the issues we'll be working on this year.
Access to care and therapies from day one
Early detection and intervention of neuromuscular diseases is critical in order to deliver adequate and appropriate healthcare. That's why in 2020 we will be advocating for:
Improving and strengthening newborn screening by urging the Senate to pass the Newborn Screening Reauthorization Act.
Increasing the number of states that screen babies for both spinal muscular atrophy (SMA) and Pompe disease and working to gather the information necessary to add Duchenne muscular dystrophy (DMD) to the list of newborn screening conditions.
Increasing access to vital genetic testing and counseling with the passage of the Advancing Access to Precision Medicine Act (HR 4393) and the Access to Genetic Counselor Services Act (HR 3235).
Ensuring that health insurance coverage continues to be provide the care that people in our community need by preserving the protections for pre-existing conditions, maintaining the ban on lifetime and annual coverage caps, and shielding neuromuscular disease patients from devastating surprise medical bills.
Accelerating therapy development
We are committed to working with key stakeholders, including the US Food and Drug Administration (FDA), to help accelerate development of life-changing therapies. Specifically, we will:
Advocate for innovative ways to accelerate therapeutic development and FDA regulatory review so patients can gain access to life-changing treatments sooner.
Forge connections between the neuromuscular community and the FDA, ensuring the agency hears directly from the NMD community as much as possible.
Empowerment and independence
MDA works every day to empower the neuromuscular community. This year, we will continue to advance policy changes that maximize our community's access to key programs and services, including:
Improving air travel by passing the Air Carrier Access Amendments Act (S. 669/HR 1549) and urging the US Department of Transportation to make lavatories more accessible on single-aisle airplanes.
Speeding up access to disability benefits for individuals with amyotrophic lateral sclerosis (ALS) via passage of the ALS Disability Insurance Access Act (S. 578/HR 1407).
Ending workplace discrimination with the passage of the Disability Employment Incentive Act (S. 255/HR 3992).
We have a lot to do in 2020, and we cannot do it alone. We need every voice advocating for these issues if we are truly going to have an impactful year. Join our grassroots network today and help us transform the lives of the more than 250,000 people across the country living with neuromuscular disease.
Disclaimer: No content on this site should ever be used as a substitute for direct medical advice from your doctor or other qualified clinician.