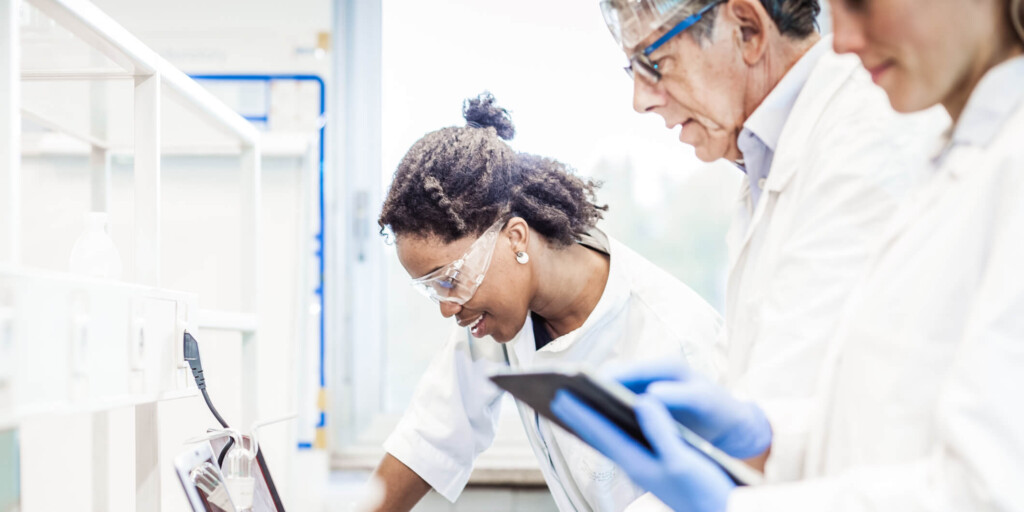 Antisense Therapeutics Announces Positive Results from Phase 2 Study of ATL1102 in DMD
By Jeanene Swanson | Friday, January 24, 2020
Australian company Antisense Therapeutics announced encouraging results from its phase 2, open-label clinical trial of the company's investigational therapy ATL1102 for treating Duchenne muscular dystrophy (DMD). The study met its primary endpoint, which was to assess the safety and tolerability of ATL1102 in patients with DMD who are non-ambulatory (unable to walk independently). After six months of weekly, subcutaneous treatment with a low dose, the drug appeared to be safe and well tolerated in all participants with only minor side effects. Secondary endpoint results also seemed encouraging, as the drug lowered the average number of specific immune cells during the treatment period and largely improved measurements of functional capacity in seven of nine boys treated.
DMD is a genetic disease caused by a mutation in the dystrophin gene on the X chromosome that results in little or no production of dystrophin, an essential protein for keeping muscle cells intact. A subset of DMD patients with more severe and rapidly progressing disease have more T cells with high levels of CD49d protein on their surface. CD49d is a subunit of VLA-14, a cell surface protein that facilitates the inflammation process; lowering its expression leads to reduced inflammation. ATL1102 is an antisense gene therapy that inhibits CD49d expression, which may lessen the severe and rapid disease progression seen in patients with high CD49d levels.
The standard care for DMD is treatment with corticosteroids, which can lead to negative side effects after long-term use. In September 2016, Sarepta Therapeutics' Exondys 51 was the first gene-targeting therapy approved to treat DMD in a subset of patients with a genetic mutation amenable to exon 51 skipping. Sarepta's Vyondys 53 was approved last year to treat another subset of patients with a mutation amenable to exon 53 skipping. Non-ambulatory boys comprise approximately 50% of the total DMD patient population and have no effective treatment options. ATL1102 is the only drug in clinical development for DMD targeting CD49d, and it is one of a small number of treatments being tested in patients with DMD who are at a more advanced stage of the disease.
About the trial
In the open-label trial (an open-label trial is a type of clinical trial in which information is not withheld from trial participants and which does not test a placebo group, meaning everyone receives the experimental therapy) designed to determine whether ATL1102 is safe and tolerated in non-ambulatory boys with DMD age 10 to 18 years, nine boys were treated with 25 mg of ATL1102 once weekly for 24 weeks via subcutaneous injection. The drug appeared to be safe and well tolerated, with no serious adverse events reported to date and no withdrawals from the study. The most common reported adverse events were related to the under-the-skin administration of the drug, mainly injection site redness and skin discoloration.
Secondary outcomes were also measured, including the impact of ATL1102 on T cell count in several T cell populations as well as efficacy as measured by standard muscle strength tests. After 24 weeks, treatment with ATL1102 reduced the average number of several types of T cells, including T cells expressing CD49d, as well as other immune cells in the participants' blood.
Muscle functional capacity was measured using the Performance of Upper Limb test (PUL2.0), one of several standard tests for assessing improvement, stabilization, or progression of disease in non-ambulant DMD patients. Data from seven of nine boys showed either increased or unchanged PUL2.0 scores from baseline, suggesting overall improvement in functional capacity.
Upper limb strength was measured by way of two other standard tests, the MyoGrip and MyoPinch assessments. On average, most patients on ATL1102 showed improvements in grip and pinch strength (from baseline, or the start of the study) compared to the loss of strength that they probably would have experienced if they had gone without treatment. Their data was compared that of a similar DMD patient population (in which all but one patient was on corticosteroids) from another study who were not treated and who showed relative strength loss over the course of six months.
The company has been consulting with internationally recognized experts to further define and progress its clinical trials program for ATL1102. The company plans to conduct a phase 2b placebo-controlled clinical trial of ATL1102 in DMD.
For more information about the clinical trial, visit the Australian and New Zealand clinical trials registry, ANZCTR, and enter "ACTRN12618000970246" in the search box. Read the company's press release to learn more about the results.
Disclaimer: No content on this site should ever be used as a substitute for direct medical advice from your doctor or other qualified clinician.