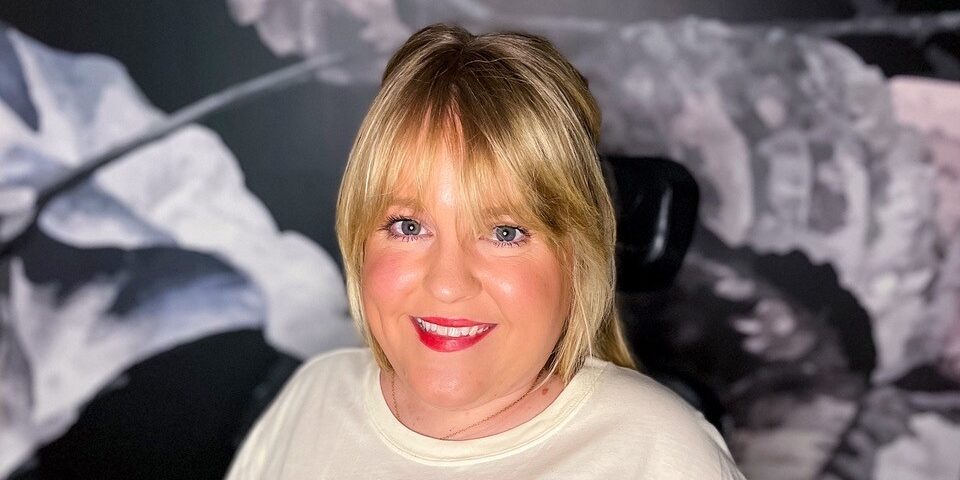 Quest for Success: Jax Cowles
By Rebecca Hume | Wednesday, August 31, 2022
5 Second Summary
Quest for Success explores the different paths that individuals with neuromuscular disease have taken to reach their potential and pursue dreams. This series spotlights individuals from our community and shares their journey to independence and accomplishment.
As the Muscular Dystrophy Association (MDA) continues our commitment to empowering people living with neuromuscular disease, we are excited to share our 2022 blog series: "Quest for Success".
Success looks different to everyone and this monthly blog details the different paths that individuals with neuromuscular disease have taken to reach their potential and the steps they took to get where they are today. Each month we spotlight one individual from our community and share his or her journey to independence and accomplishment. We hope that these stories empower and inspire our readers to unlock the possibilities in their own lives…because the possibilities are limitless.
Gucci Merchandising Coordinator Doesn't Let Anything Stand in Her Way
Jax Cowles doesn't know the meaning of the word "can't". The 34-year-old Merchandising Coordinator at Gucci approaches every endeavor by determining how she will accomplish something, not if. Diagnosed with spinal muscular atrophy (SMA) at 18 months old, Jax learned at a young age to rely on her abilities, and she refuses to let her disability define her on her quest for success.
Jax earned a Bachelor of Art in Communications from Stockton University before becoming certified in fashion design at FIT in New York City.  She spent a few years providing freelance consulting and styling services for various modeling agencies, brands, and companies before landing her current role at Gucci – where she found a natural alignment in a role and company that values her talent and expertise.
"Can't" is not an option
Growing up, Jax placed a high importance on not allowing anything to hold her back. Determined never to let an obstacle prevent her from living her life the way that she wanted, she consciously chose to look at every barrier as a learning experience. "It allowed me to have this amazing way of looking at the world and at life," Jax says. "We all have things we can't do and things that we can do. My goal is always to be able to problem solve and figure it out along the way, because can't was and is not an option."
The biggest aspect of "figuring it out" was determining how to reach her desired end result by harnessing her strengths to overcome obstacles, instead of focusing on the obstacles themselves. In high school and college, Jax's friends and cousins played football and participated in cheerleading. She wanted to be an active part of her social circle and the sport that she was passionate about. Jax recognized that her mental abilities were an asset to the cheer squad. She became the manager of her squad and served as an informal coach. Jax shares that she paid careful attention to the stunt work and tumbling of the other cheerleaders and used her words and observations to teach the other girls how to improve their stunting abilities. The power of using her words instead of her body resonates in every aspect of her job today. Her attention to detail and organization on projects at Gucci is derived from her skill of promoting her abilities through her words.
"I believe that it's so important to take what you can do and really bring 110%. Not everyone can do everything, be honest about what you need help with and go from there with what you can do," Jax says.
An early love of fashion
That mindset has served her well in her life-long love of fashion. As a young girl, Jax loved designing and making dresses for her dolls, family, and friends. She especially loved changing her dolls' outfits. As someone with a physical disability, undressing a doll was difficult and she often requested help from her parents and those around her. Jax shares that she learned how to ask for help and developed an incredible imagination.  By touching rollerblades to the ground, she was rollerblading too. Recognizing that not everyone does everything the same way, but that there is always a way to do it, motivated Jax to consistently determine what makes the most sense to her and her abilities.
Jax shares that she grew up in a very supportive and empowering family. In addition to offering support in any way that Jax needed, her parents instilled a strong sense of independence. "They didn't leave any room for excuses," Jax says. "I appreciate so much that 'I can't' was not an option in my home." For household tasks like doing laundry, Jax's family expected her to participate and be part of the process even though she could not physically manage every aspect of the task. This involvement taught Jax that her presence and input is valuable, a lesson that she carries into her job and relationships with others.
"I like to use the analogy of 'Can I borrow your hands?' Can I borrow your hands for an hour and then direct the process of organizing a drawer, making a meal, changing a purse," Jax says. "I don't need someone to make me dinner and decide what I eat. I need the physical aspect of it. I need to borrow your hands so that I can make myself dinner."
Using her voice
Jax felt very accepted and accommodated during her school years, joining extracurricular activities and social events. But she also found a challenge in navigating the accommodations recommended by the school versus the level of independence that she preferred. Her school district wanted her to adhere to their policy of having an attendant with her at all times; a policy that Jax felt limited her independence. Instead of leaving each class early with an adult attendant, Jax wanted the normalcy and independence of traveling the school hallways with her peers. Jax's parents involved her in the IEP process at school from an early age and encouraged her to advocate for her needs. Jax was able to educate the administration on her specific needs to receive an appropriate level of support while still maintaining independence.
Jax carried this self-advocacy skillset into her college and professional career. After taking into consideration physical accessibility when selecting a university, she worked with Stockton University's office for students with disabilities and initiated personal conversations with each of her professors. Facilitating the conversation around her needs and what works best for her allowed Jax to create a college experience tailored to her independence. Recognizing an accommodation need that the university had not thought of, Jax met with housing and shared the names of her close friends. Jax and her friends wanted to make sure that she was able to access their homes as well. She made the request that not only should her apartment be on the first floor or in a building with an elevator, but so should the apartments of her close friends. "Just because someone has an answer for something, doesn't mean they have the answer for you," Jax shares.
When she began the interviewing process after graduating, she chose to naturally disclose her disability in initial conversations with employers. While applying for positions, if the application asks, she shared that she has a physical disability. While having a conversation to schedule an in-person interview, Jax asked if the building is wheelchair accessible. And during interviews, she chose to showcase the unique strengths that she has gained through living with a disability.
Working for a company that knows your value
Jax knows her own worth, and she sought a company that would recognize and appreciate her value and talent.  She found that company in Gucci. She shares that Gucci provides a work environment where every person is 100% accepted and appreciated for who they are. "You are seen for who you are and what you do for the company and what you bring to the table," Jax says. "I am accepted for my disability, and I am fully seen for who I am in my job. I am not looked at as someone who is disabled and does a job, I am looked at as 'Jax' and this is everything that she brings to Gucci, and she is someone who is disabled."
When she was first hired, Jax connected with the HR department to discuss her needs for accommodations. The office already had an elevator for general access and added automated doors for easier accessibility. Jax and HR discussed other areas of accessibility and Gucci provided her with an adjustable height desk. Open dialogue with an HR department that she describes as "next level" – incredibly personable and approachable – allowed Jax to ensure a setting that she could easily access.
Her suggestion to others joining the workforce or starting at a new company is to show up as you are. She Advises others not to be afraid to share what they need help with, to introduce themselves and make connections with HR and facilities managers and front desk security. "Making great relationships and initiating conversation allows you to feel safe and secure in your environment, where you know you can be there alone and independently," says Jax.
Telling your own story
Jax currently has a hybrid position, meaning she works from home at times and travels to the office at other times. She utilizes the help of personal attendants at home and at work, with the amount of support varying based upon the activities of her day. When going to the office, she either has an attendant drive her personal vehicle or hires a driving service that provides an individual to drive her personal vehicle. When traveling in bigger cities, like Manhattan or London, she opts for public transportation. Jax shares that every city is different when it comes to accessible public transportation and that she always researches her options before traveling.
Proactively researching and educating herself increases Jax's ability to navigate the world independently. She advises others to constantly educate themselves by reading books, following people on different social media platforms (however, remembering that they are highlight reels and you do not see the whole story), watching movies and films, and talking to others. Jax credits her strong sense of self-worth to her ability to collect as much information and learn as much as she can while also respecting that she knows her own needs best.
"Remember who you are and that everyone is just telling their story. You do not need to plagiarize someone else's story to be seen and heard." Jax says. "Know your core value of who you are and what you truly want when choosing a goal for your career and your life. What do you want your story to be?"
Disclaimer: No content on this site should ever be used as a substitute for direct medical advice from your doctor or other qualified clinician.