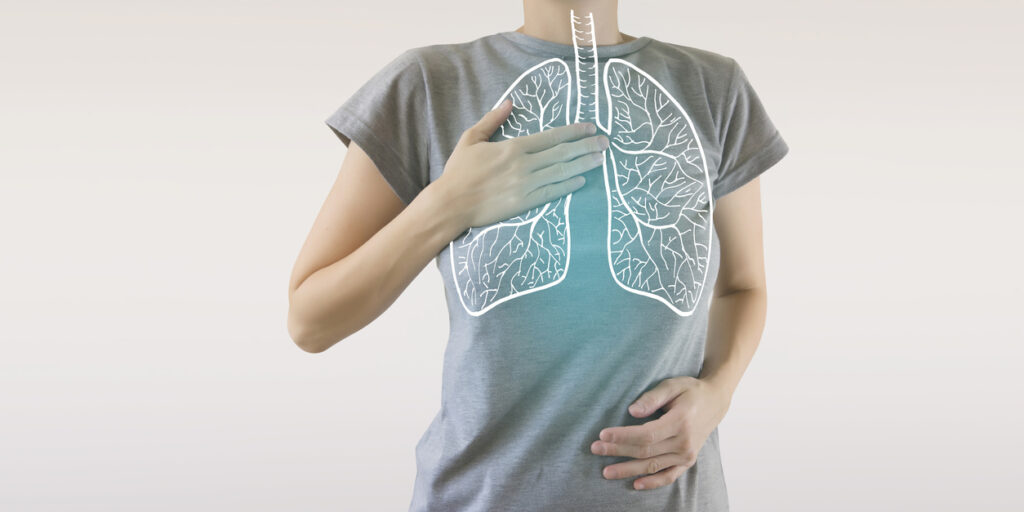 5 Tips for Breathing Easy in Cold Weather
By Donna Albrecht | Thursday, September 1, 2022
The cooler days of fall may feel welcome after a hot summer, but the change of seasons presents special challenges for people with neuromuscular diseases who have symptoms that affect their breathing. Respiratory therapist Rick Gonzalez, CRT, RCP, regional manager of Millennium Respiratory Services in Whippany, NJ, has worked with clients in the MDA community for 37 years. He currently focuses on homecare respiratory support and airway management. In addition, Rick has worked at MDA Summer Camps in New York, New Jersey, and Pennsylvania, which gave him the opportunity to work with kids with neuromuscular diseases in a variety of settings.
According to Rick, three key weather factors affect respiratory health: heat, humidity, and air quality. He offers five tips for people with neuromuscular diseases and their caregivers to handle fall and winter weather.
1. Use a humidifier indoors. With cooler weather, we switch off the AC and turn up the heat. Many homes use forced-air heating, which dries the air, making it more difficult for lungs to remain moist and work well. Rick points out that symptoms such as dry mouth, a clogged nose, and thick mucus may be signs that you need a humidifier. Be sure to clean the humidifier system weekly or according to the manufacturers' recommendations to prevent bacteria buildup.
2. Avoid airborne particles. Crisp, windy days can be bad for your lungs because they stir up small particles that can cause problems if you breath them in. The same is true of some typical fall activities like bonfires and raking leaves. If you are exposed to these conditions, Rick recommends wearing a mask to keep particles out of your lungs. Wash your fabric mask or replace your disposable mask after every exposure.
3. Protect lungs from cold outdoor air. Cold, dry winter air can irritate lungs. Wearing a mask or wrapping a scarf around your nose and mouth creates a barrier that allows the air to be warmed before it reaches your lungs, and it preserves the existing humidity in your respiratory system. Choose a scarf that you can breathe through and does not have any loose threads or tiny lint balls that could be accidentally breathed in. Individuals with a tracheostomy should use a heat moisture exchanger (HME). This small, disposable device is placed directly on the trach tube to filter, heat, and humidify the air going into the lungs.
4. Avoid pneumonia. Pneumonia is a viral or bacterial lung infection that causes inflammation of the air sacs in one or both lungs. This can be especially dangerous for people who already have breathing problems. To reduce the chances of getting pneumonia, eat a healthy diet to support your immune system, practice good hygiene to avoid viruses and harmful bacteria, and ask your doctor what immunizations are recommended for you. They may recommend getting the pneumonia and flu vaccines in the fall.
5. Prepare for the unexpected. Bad weather can cause power outages. If you use a ventilation device, suction machine, humidifier, or other electrically powered machine, talk with your medical equipment provider and healthcare team about how to be prepared for emergencies. MDA's Emergency Preparedness for People with Disabilities is a good resource.
Sometimes, even with the most vigilant care, problems can occur. Rick recommends reaching out to your healthcare team at the earliest possible sign of symptoms regarding respiratory or airway clearance problems (including pulse oximeter readings outside your normal range if you use one). A respiratory therapist who is familiar with the needs of people with neuromuscular diseases can be an indispensable member of that team in all seasons.
---
Next Steps and Useful Resources
Disclaimer: No content on this site should ever be used as a substitute for direct medical advice from your doctor or other qualified clinician.