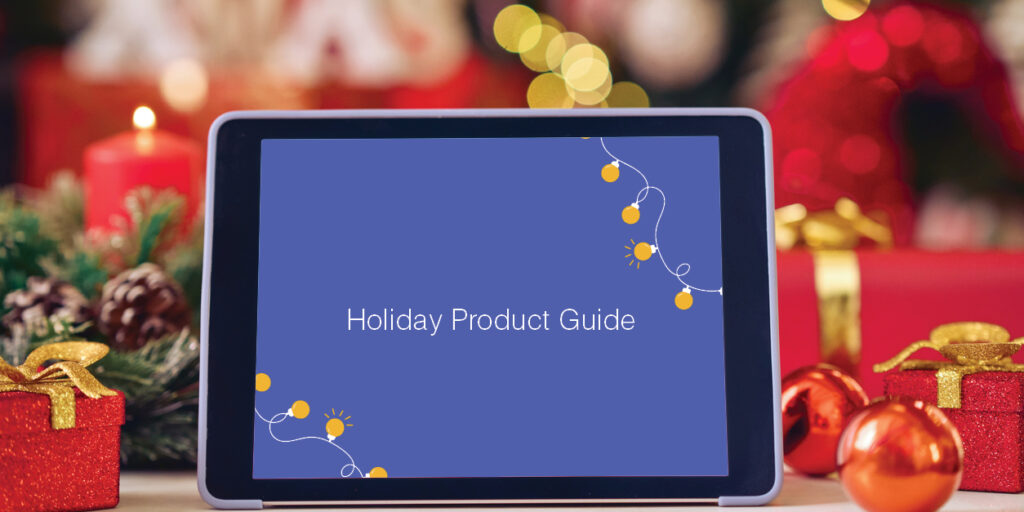 Quest Media's Inclusive Holiday Product Guide
By Mindy Henderson | Sunday, October 22, 2023
Happy holidays! The 2023 MDA Quest Media holiday shopping guide is here. Once again, our team of ambassadors have stepped up with their favorite product nominations, not only sharing their favorite products, but they shared why, exactly, these products work well for them. I also threw in a few of my favorites! Some of the items you see are made to be adaptive, and some of them were naturally designed with features that make them work well for this community. Whether you have adults or kids on your shopping list, you are sure to find the perfect gift or stocking stuffer here.
I am proud to say that MDA has created this product guide (that is now a permanent feature on the Quest Media website) 100% as a resource for the community we serve. We do not receive anything in return, and are not being paid for the products you see listed here. We are just a bunch of people who love to shop, and are passionate about finding items that enhance our independence and make our lives easier. And it would be selfish of us to keep those things to ourselves, right? This is our gift to you.
In case you are just learning about the product guide, here is the deal. As I said, this is now a permanent fixture on the Quest Media website. Each quarter, our team of ambassadors will nominate a new batch of products that we will rotate onto the website. Over the summer, we had some great items listed for summer, family vacations, Labor Day, the Fourth of July, and more. This quarter happens to be my favorite quarter of the year, because I am all about the holidays! Everything here could make a great gift for someone you love… Or even for yourself, if you are doing a little personal shopping. We have everything from gripper socks, to helpful tools like extra long shoehorn's and shower chairs, to watches, to bicycles.
My personal mission for Quest Media is to empower you. I see this as a platform where we can give the neuromuscular disease community – and the broader disability community – the information, tools, and resources you need to live each day to the fullest. And this season I hope that, by giving some of the items you see here, you will get to watch your loved one's face light up when they see it for the first time and realize how perfect it is for them.
So, if you haven't already, please go check out the product guide. I hope it helps you complete your holiday shopping. Don't forget to pick up something for yourself. Be sure to bookmark the page and come back every now and then to see what might be new! Don't forget to share with a friend.
Sending love this holiday season from me and my family to you and yours!
---
Next Steps and Useful Resources
Disclaimer: No content on this site should ever be used as a substitute for direct medical advice from your doctor or other qualified clinician.