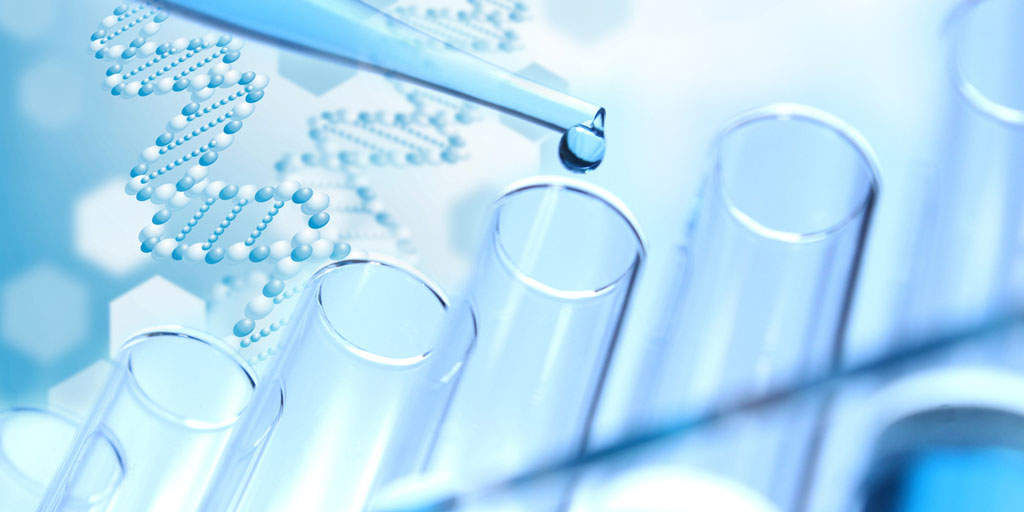 Sarepta Therapeutics Announces Positive Results from the SRP-9003 Gene Therapy Trial to Treat LGMD2E
By Sujatha Gurunathan | Thursday, June 11, 2020
On June 8, Sarepta Therapeutics announced positive results from its first study in human patients of SRP-9003, a gene therapy designed to treat limb-girdle muscular dystrophy (LGMD) type 2E. Data from low-dose and high-dose patient cohorts indicated that a single intravenous infusion of SRP-9003 was well tolerated, with only one serious adverse event occurring in each group, both of which subsequently resolved with treatment. Additionally, both cohorts demonstrated improvements across multiple efficacy-related endpoints, including increased expression of beta-sarcoglycan in muscle fibers and improvements on timed function tests.
Limb-girdle muscular dystrophies are a diverse group of genetic disorders that cause progressive, debilitating muscle weakness and wasting, beginning in muscles around the hips and shoulders and progressing to muscles in the arms and legs. SRP-9003 is in development for the treatment of LGMD2E, which is caused by mutations in the beta-sarcoglycan gene (SGCB). Mutations in this gene prevent production of beta-sarcoglycan (beta-SG) protein, which is normally found in skeletal and cardiac muscle cells and functions to protect muscle fibers from injury as they contract and relax. Patients with LGMD2E typically develop neuromuscular symptoms before age 10 and lose ambulation in the teen years; life expectancy is short, with pulmonary or cardiac complications causing early mortality.
Tailored physical therapy is used to manage LGMD2E symptoms, but there is currently no treatment or cure for the disease. SRP-9003 is an investigational gene therapy that uses an adeno-associated virus (AAVrh74) to introduce the SGCB gene into skeletal and cardiac muscle in patients with LGMD2E, compensating for their lack of a functional SGCB gene. SRP-9003 is designed to achieve particularly robust production of beta-SG protein in heart cells to counteract the cardiac complications common in LGMD2E.
About the trial
The first-in-human, open-label trial was initiated by Sarepta Therapeutics to assess the safety and tolerability of ascending doses of a single intravenous infusion of SRP-9003. Other objectives included measurement of beta-SG expression and distribution, measurement of creatine kinase (CK) levels, and assessment of patient performance on timed function tests.
The trial originally enrolled three patients (ages 4-15) with significant LGMD2E symptoms into one cohort and at a later date, another three patients (ages 8-11) into a second cohort. Cohort one patients, weighing from 39-110 pounds, received low-dose SRP-9003 and were followed for one year. The cohort two patients weighed more than those in cohort one, ranging from 57-87 pounds, and were treated with a higher dose of SRP-9003. All patients were assessed after 60 days. The gene therapy appeared to be well tolerated in both groups, with elevated liver enzymes and nausea being the most common suspected adverse events. In cohort one, a single patient experienced a serious adverse event related to elevated liver enzymes. To prevent this complication in cohort two patients, post-injection steroid dosing was extended to 60 days following treatment. While cohort two patients did not demonstrate liver dysfunction, another serious adverse event was recorded, with one patient experiencing significant dehydration due to vomiting. This was resolved using anti-emetic treatment.
Following assessment of safety and tolerability, secondary outcomes were measured, including beta-SG protein levels and distribution in muscle cells, and CK levels. Patients in both cohorts exhibited increased levels of beta-SG in their muscle cells, with the high-dose cohort presenting with higher levels of protein. The new beta-SG protein was shown to localize to the correct complexes in muscles cells, suggesting that it would function normally. This was assessed by measuring CK, an enzyme released when muscles become damaged. Patients in both cohorts demonstrated a marked reduction in CK, indicating that the therapy likely helped to prevent muscle damage during contraction.
In a preliminary assessment, functional motor abilities were measured in cohort-one patients one year following SRP-9003 administration. All three patients in the cohort performed significantly better on timed function tests following treatment when compared to both their pre-treatment performance and external (natural history) controls.
Given the positive results from the current study, Sarepta Therapeutics is finalizing the details, including dose, for an upcoming registration trial of SRP-9003 scheduled to begin in the third quarter of 2021. Manufacturing of the gene therapy has begun in anticipation of the commercial development process.
Sarepta has five LGMD gene therapy programs in development, targeting LGMD2E, LGMD2D, LGMD2C, LGMD2B and LGMD2L. They also hold an option for a sixth program for LGMD2A.
For more information about the first-in-human trial of SRP-9003, read the company's press release or visit ClinicalTrials.gov and enter NCT03652259 in the search box.
For more information about no-cost genetic testing to determine LGMD subtypes — essential information to have for clinical trial participation — contact your local MDA Care Center and inquire about Detect MD, a free testing program provided by MDA and Invitae.
Disclaimer: No content on this site should ever be used as a substitute for direct medical advice from your doctor or other qualified clinician.