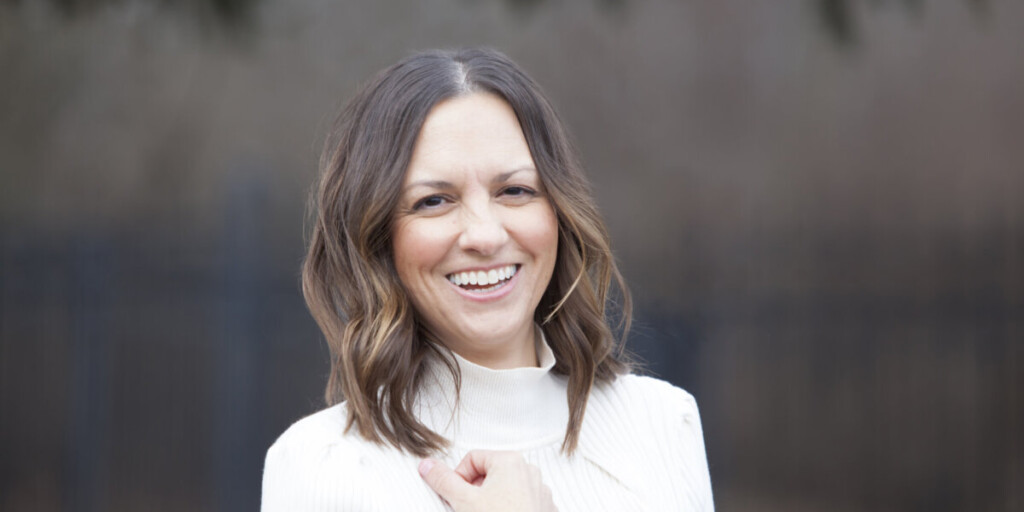 Welcoming the 2022 MDA National Ambassadors
By Mindy Henderson | Sunday, January 30, 2022
MDA's Ambassadors are pivotal to our mission: empowering people living with muscular dystrophy, ALS, and related neuromuscular diseases to achieve their potential. We do that through care, research, and advocacy.
Because the mission is big, we need big partners who can help evangelize what MDA is, what we do, and, most importantly, who we do it for. Enter, our MDA National Ambassadors.
The MDA National Ambassador program has been around almost as long as MDA has. Our National Ambassadors are our most visible spokespeople and put a face on our mission. While originally, only children served as ambassadors, the program has evolved (just as MDA has!) and now each year we feature one child and one adult living with neuromuscular conditions to more broadly represent our community.
What has not changed is the role itself. Our National Ambassadors are volunteers who share their personal viewpoint of living life with neuromuscular disease, of MDA's impact on their life, and of the importance of supporting MDA.
Announcing the 2022 National Ambassadors
We are proud to share our 2022 MDA National Ambassadors with you: Ethan LyBrand and Amy Shinneman.
Ethan first joined the National Ambassador team in 2020, before COVID-19 derailed our plans. Despite that initial speed-bump, Ethan has done an amazing job and we are thrilled to be working with him again during his third term.
Amy has been active with MDA for many years and is excited to begin her first term as a National Ambassador.
I had a chance to talk with these two exceptional people recently. Learn more about them and read what they had to say below.
About Ethan
Ethan is 12 years old and lives with Duchenne muscular dystrophy (DMD). He loves his family and enjoys spending time with his parents and sister.
It's hard not to fall in love with Ethan the minute he opens his mouth — he has a big personality that fills a room, an exuberance and zest for life that is contagious, and loves having fun and telling jokes. He's enjoyed being able to bring a smile to people's faces through his experiences as a National Ambassador and by telling jokes through his "Joke a Day for MDA" efforts.
Ethan and his family appreciate MDA's Care Center Network, his mom sharing that "having the whole care team of doctors, nurses, rehab therapies, and more all working together to provide best-in-class care for your son is incredibly supportive and appreciated!"
In his words
Mindy: Why is MDA important to you and your family?
Ethan: MDA is so important to me and my family because they have helped us get through difficult times. They are like a second family to us and provide excellent care through the Care Centers, raise money for incredible breakthrough research, and provide kids like me with summer camp which is the best week of the year!
M: What is your favorite memory so far from your time as an ambassador?
E: Definitely the telethon with Kevin Hart and doing the Joke a Day for MDA to make people smile!
M: What made you want to sign up for another year as a National Ambassador?
E: It gives me another year to make a difference.
M: What would you like people to know about living with DMD?
E: I would like people to know that it doesn't stop you from being the best version of yourself. It's hard living with DMD, but don't let it stop you from living your best life.
M: What is your biggest wish?
E: For there to be a cure for DMD.
M: What is the one word that best describes you?
E: Outgoing.
M: What is the one word that best describes MDA?
E: Amazing.
About Amy
Amy is 47 years old and lives in the greater Indianapolis area with her husband, Jamie, and teenage sons, Luke and Jack.
Amy lives with a type of muscular dystrophy called Bethlem myopathy. She lived without a diagnosis until the age of 44, even though she has had symptoms of the disease since birth. Finally, in 2018, through genetic testing, she received a diagnosis after years of searching.
She enjoys painting with acrylics and oils, cooking, baking, reading and exercising. She also enjoys training for marathons with Jamie, who pushes her in her duo bike. They completed the New York City marathon in November. Amy loves writing and has a blog called Humbly Courageous, where she shares a new blog post each week documenting her experiences having lived with a disability all her life and how she strives to live life to the fullest.
Amy worked as a counselor at MDA Summer Camp when she was a senior in high school, even though she was not yet diagnosed with muscular dystrophy. After her diagnosis in 2018, she immediately connected with MDA and became a local ambassador. In 2020 she was selected as Indiana's MDA State Ambassador and enjoyed doing virtual speeches, muscle walks, and an Instagram live with MDA National Spokesperson Nyheim Hines.
"I am ecstatic to have been selected as MDA's 2022 National Ambassador, and I plan to make the absolute best of my time in this role, connecting with others while sharing my story and connecting others to MDA's mission of transforming the lives of people living with muscular dystrophy, ALS, and related neuromuscular diseases. I believe for change and progress to be made, our stories must be shared. Together we fight!"
In her words
Mindy: How has MDA impacted your life to this point?
Amy: Before becoming diagnosed at the age of 44, I didn't feel complete. I was constantly searching for answers as to what was causing my muscles to be weak and making walking difficult. After receiving my diagnosis and connecting with MDA, it was like the final piece of the puzzle was snapped into place and I finally felt complete. Connecting with others and sharing my story with others who share similar struggles and truly understand has been life changing for me.
M: What is your biggest goal as a National Ambassador?
A: My biggest goal as an ambassador is to encourage others to share their stories, because I think there is so much power and opportunity for change and growth when we share with others how neuromuscular disease affects our lives, both the good and difficult ways. I believe that is key in connecting people to MDA's mission of transforming the lives of people living with muscular dystrophy, ALS, and related neuromuscular diseases.
M: What would you most like people to know about living with Bethlem myopathy?
A: Living with Bethlem myopathy is difficult. It makes everyday tasks harder because all of the muscles in my body are weak. As someone who is still ambulatory, a lot of the time walking is challenging, and I get tired easily. Though my muscles are weak, my mind is strong. I am capable of raising my two sons. We have just had to be creative in how we make things work for our family. Though I live with this disease, I have a very fulfilling life and enjoy coming up with ways to adapt to make things work for me.
M: What would you most like people to know about MDA?
A: That MDA is tirelessly fighting to transform the lives of those living with neuromuscular diseases. Behind the scenes are compassionate, hardworking people who want to help find treatments and cures and are fighting right alongside us.
M: What is one word that best describes you?
A: Determined.
M: What is one word that best describes MDA?
A: Focused.
Please join me in welcoming Ethan and Amy and in thanking them for their service to the MDA mission.
You Can Get Involved With MDA
There are many ways you can help MDA transform the lives of people living with muscular dystrophy, ALS, and related neuromuscular diseases. Learn more here.
Disclaimer: No content on this site should ever be used as a substitute for direct medical advice from your doctor or other qualified clinician.