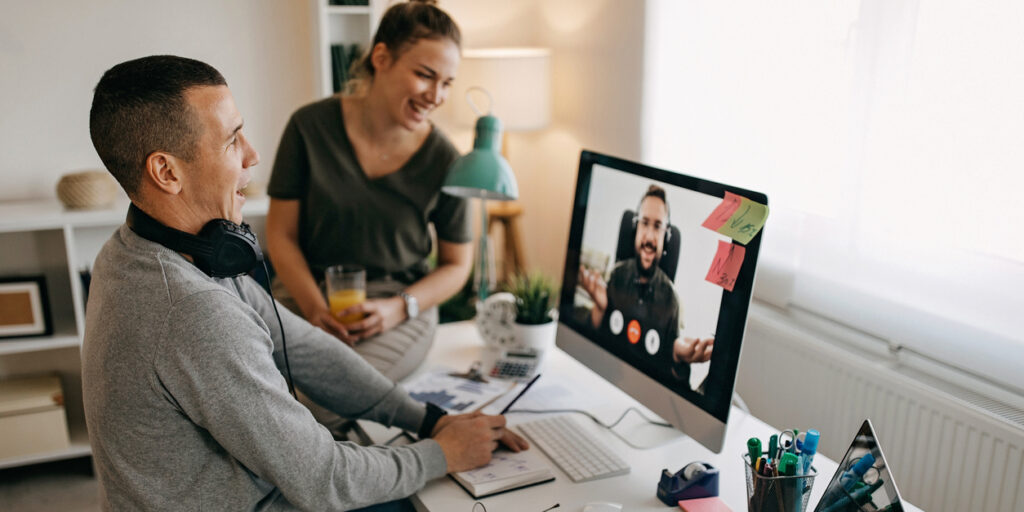 Year in Review: MDA Family Support Team Services and Programming
By MDA Specialist, Family & Community Support | Wednesday, February 9, 2022
The individuals and families in our neuromuscular community have always been the heart of MDA's mission. MDA's Family Support Team executes a variety of programs that empower individuals and families on their journeys. As another year ends, and the new year is ramping up, the Family Support Team is proud to reflect on services provided and relationships built.
Because the world around us continues to change, MDA's Family Support Team prioritizes the need to adapt and evolve programs to create and facilitate new ways to serve and connect with families.  Below, we highlight outreach efforts from the past year and share how MDA can support you and your family this year.
National Connections Program
One of the major successes of the past year has been the development and growth our National Connections Program. Throughout the pandemic, MDA understood the importance of connecting with others to share resources and supports. The National Connections Program (similar to Phone-A-Friend programs of the past) functions to introduce and connect individuals with shared experiences to create peer support and develop meaning friendships. Due to the interest and involvement of the MDA Community, over 150 connections were facilitated in 2021. Check out the Quest magazine article "It Helps to Have a Friend Who Understands Your Neuromuscular Disease".
To learn more about the National Connections program or request a connection, contact MDA's Resource Center at (833) ASK-MDA1 or ResourceCenter@mdausa.org.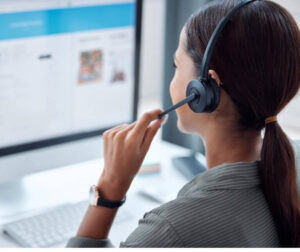 Resource connection and support
MDA's Family Support Team, in collaboration with our MDA Resource Center, specializes in providing resource connection and support. In 2021, families reached out to MDA with a wide variety of needs. The Family Support Team and Resource Center work diligently to meet these needs by providing information about programming both within MDA and through a large collection of partner organizations. Families are encouraged to reach out with any questions that they may have – especially when unsure where to turn for answers.
The Resource Center and Family Support Team provided one-on-one support to more than 10,000 callers in 2021. Some of the top questions we helped to resolve in the last year covered topics such as: care support, equipment donation, public emergencies, financial assistance resources, accessible housing, home modifications, and daily living needs. Our Family Support Team has also provided Care Center information to approximately 1,500 families in effort to help facilitate communication and provide valuable information before and after visits.
Contact MDA's Resource Center at (833) ASK-MDA1 or ResourceCenter@mdausa.org. 
MDA Care Centers
MDA Care Centers have always been a pillar of support for the MDA community. MDA Care Centers, located at over 150 locations across the United States, serve as the nexus for expert clinical care and medical research. After an individual attends their MDA Care Center appointment, the Family Support Team provides outreach to those individuals to ensure that they receive additional resources outside of the clinical setting. In 2021, the Family Support Team reached out to over 6,000 individuals to provide support following Care Center appointments.
To find a Care Center near you, search the MDA Care Center Network or contact MDA's Resource Center at (833) ASK-MDA1 or ResourceCenter@mdausa.org. 
Continued support and programming
As we move forward into the new year and continue to build upon our existing support programming, we want to extend our sincerest thank you to the individuals who make up our MDA Family. Please reach out to MDA by contacting our National Resource Center at (800)572-1717 to learn more and to participate in our programming. We look forward to providing you with support and programs that help educate and empower our community in 2022.
If you aren't already, be sure to register with MDA to stay updated with all that we have in store for the new year! Register here.
Disclaimer: No content on this site should ever be used as a substitute for direct medical advice from your doctor or other qualified clinician.