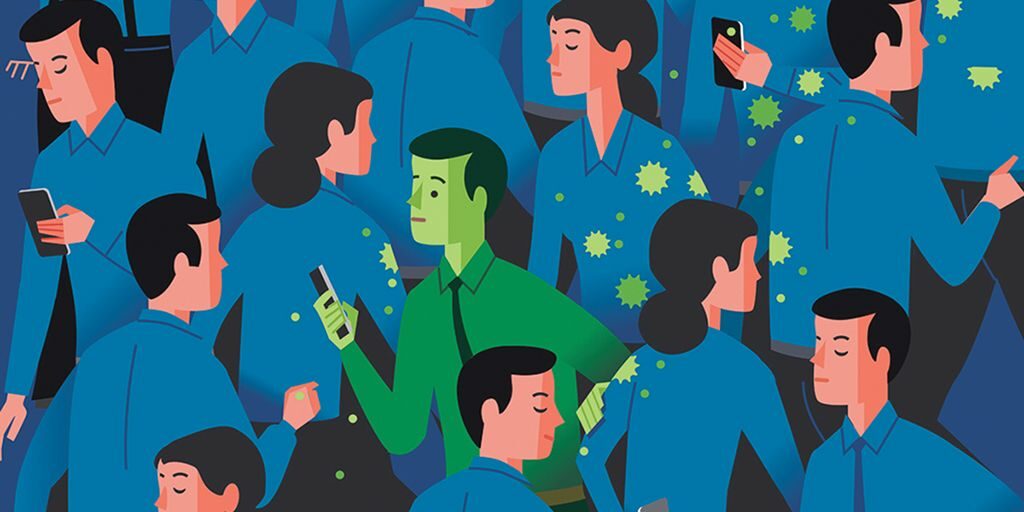 What You Need to Know About COVID-19 and Neuromuscular Disease
By Larry Luxner | Friday, November 17, 2023
We've been living with COVID-19 for more than three years now, and the pandemic is over, but we're still hearing news reports about surges and variants. It's tempting to tune out those reports, but there are good reasons to pay attention. While we're learning to live with COVID-19, the infectious disease is still a concern, especially for people with respiratory issues or compromised immune systems.
That's why people with neuromuscular diseases — and those who come into regular contact with them — should remain on alert, say experts who have been tracking the spread of COVID-19.
Trends and protection
In the United States, Omicron has been the dominant variant since December 2021. The Omicron subvariant HV.1 is responsible for about 25% of new COVID-19 infections, according to data issued by the Centers for Disease Control and Prevention (CDC) in October 2023.
In second place is the Omicron subvariant EG.5 (22% of new infections), followed by FL.1.5.1 (12% of new infections) and XBB.1.16.6 (9% of new infections).
Elizabeth McNally, MD, PhD, a cardiologist and Director of Northwestern University's Center for Genetic Medicine in Chicago, calls COVID-19 an "ever-evolving target."
In September 2023, the US Food and Drug Administration (FDA) approved updated COVID-19 vaccines for everyone over 6 months old, and the CDC recommends them. The revamped Pfizer and Moderna shots are aimed at a viral variant called XBB.1.5, a close relative of the other currently circulating subvariants. According to Dr. McNally, both vaccines offer good protection against serious infections.
"Just like the flu vaccine, which is also recommended, the COVID vaccine does not eliminate the chance you can get infected. But it does mean you are much less likely to get really sick from the infection," Dr. McNally says, noting this protection is especially important for the neuromuscular disease community. "A lot depends on your pulmonary condition. People with neuromuscular diseases tend to have weakness in their respiratory muscles. The best approach is to make sure you're up to date on your vaccines."
Winter surge
According to the CDC, 81% of Americans (and 95% of those ages 65 and older) have received an initial COVID-19 vaccine. Yet only 17% of Americans (and 43% of those 65 and up) have received boosters. Since the beginning of the pandemic, the disease has killed more than 1.1 million Americans and led to 6.4 million hospitalizations.
Looking back, the pandemic took an enormous toll on people with neuromuscular diseases, says Nora Capocci, Vice President of Healthcare Services at MDA. "Anyone who has a compromised immune system — along with their disease — has had their own challenges navigating COVID and the impact it's had on their health, as well as on their personal lives," she says. "People are learning to live with it, but there's still so much we don't know."
Fortunately, health officials at the state and local levels know a lot more than they did in 2020, and they've been preparing for the expected winter surge in respiratory illnesses for months.
Studies have shown that wearing masks is a safe and effective way to prevent the spread of COVID-19. Many state health departments recommend wearing masks in public places when you can't maintain six feet of distance from others — not only to protect yourself but also to avoid infecting others.
Social distancing, while difficult, is also an effective way to limit the spread of COVID-19 and other infections, as is frequent hand washing, seeking treatment if you feel sick, and staying away from people who are suspected or confirmed to have a virus.
Besides the updated COVID-19 vaccine and seasonal flu shot, there's also a newly approved vaccine for respiratory syncytial virus (RSV), an illness that can be especially serious for older adults. The FDA approved the vaccine for ages 60 and older, and the CDC recommends adults in this age group talk with their doctors about getting the vaccine.
"It's fine to get all these vaccines at the same time," says Dr. McNally, who urges people with neuromuscular diseases to stay on top of their vaccinations, regardless of their specific disease.
Using our knowledge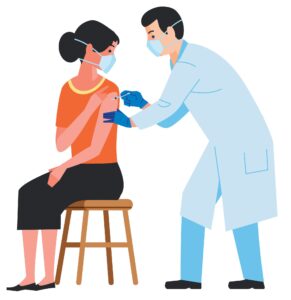 The new COVID-19 vaccines are expected to prevent about 400,000 hospitalizations and 40,000 deaths over the next two years, the American Medical Association (AMA) stated in September.
"This is the first respiratory virus season where we have vaccines against the biggest respiratory virus threats, including an updated COVID-19 vaccine, an annual flu vaccine, RSV vaccines for older adults, as well as a long-acting monoclonal antibody for infants that reduces the risk of both hospitalizations and healthcare visits for RSV," the AMA said. "We will continue to support evidence-based vaccines and treatments to help prevent severe disease and protect public health."
We might not be able to escape the news about COVID-19 surges, but we are in a better place than we were in 2020 — or even last winter — with more knowledge and more tools to protect ourselves from respiratory illnesses.
Larry Luxner is a freelance journalist based in Israel. He writes frequently about rare diseases.
---
Next Steps and Useful Resources
Disclaimer: No content on this site should ever be used as a substitute for direct medical advice from your doctor or other qualified clinician.