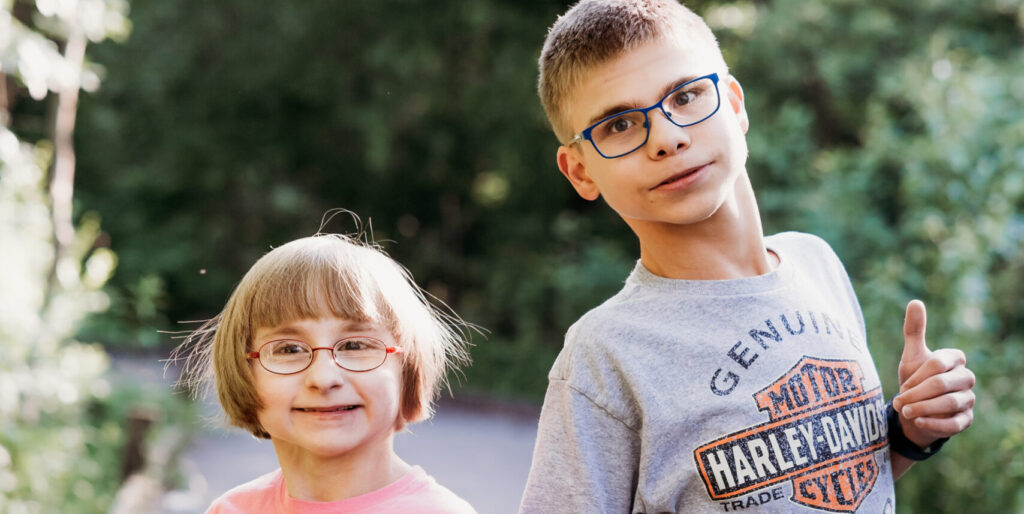 1st Annual Hayes Festival and Motorcycle Rally Unites Southeastern Wisconsin in Support of MDA
By Amanda Konopka | Wednesday, August 24, 2022
On September 23, 2022, Hayes Performance Systems in Mequon, WI, will be hosting its First Annual Hayes Festival and Motorcycle Rally in support of the Muscular Dystrophy Association (MDA). Hayes is excited to unite the community with an afternoon of games, live and silent auctions, food, fun, and music while sharing MDA stories and updates. 
The day will kick-off with the Motorcycle Ride, and staging will take place at 12:30pm. There is a $25 donation required to ride. The festival will begin at 2pm at Hayes Performance Systems Headquarters. 
A long history
Hayes Performance Systems has been a long-time supporter of the Muscular Dystrophy Association, previously through the Milwaukee Black-N-Blue Ball, a highlight among Wisconsin's social events raising over $7.8 million for the MDA. The Milwaukee Black-N-Blue Ball's motorcycle theme encouraged a relaxed and fun evening on the part of its guests dressed in "black" leather and "blue" denim – and the 1st Annual Hayes Festival and Motorcycle Rally aims to keep that atmosphere alive. Hayes Performance Systems specializes in manufacturing reliable brake systems and inspired engineered road and off-road bike components. Their President and CEO, Philip Malliet, is joined by a committee of Hayes employees collaborating with former Black-N-Blue Ball committee members, Susan Jaske and Frank Habib to ensure this event's success. 
"Hayes had been associated with the Black-N-Blue Ball in Milwaukee for nearly 20 years and when I arrived in 2014, I was volunteered as the newest representative. I was fortunate to be a part of the Event Committee ever since and have been inspired by the commitment and enthusiasm demonstrated by my co-committee members. Over the course of my eight years, I have seen some very successful Black-N-Blue Balls," says Malliet.
Creating a new tradition
"During the pandemic, Hayes Performance Systems established a festival and motorcycle ride for our employees to raise funds for the MDA. We had maintained our commitment to the MDA as one of three primary charities supported by the company despite the Black-N-Blue Ball coming to an end. Our Festival and Ride were an employee event that many looked forward to for the last three years," Malliet continues.
"Putting together the tradition of Milwaukee as the 'City of Festivals,' and the home of one of the most iconic motorcycle brands with a market of significant importance to Hayes, that being our Power Sports heritage, it seemed to be the basis for re-imagining the Black-N-Blue Ball."
"Someday, I'm hoping the Hayes Festival and Motorcycle Rally will become an annual family-oriented summer event at the Summerfest Grounds or maybe the Wisconsin State Fair Grounds and get back to and surpass the level of fund and friend raising that the Black-N-Blue Ball had accomplished over its long history.
A family affair
Several local MDA families will be in attendance, including former National Ambassador, Reagan Imhoff, to share their stories as well as research and mission updates from MDA. Reagan,
who is 17 and living with Spinal muscular atrophy, Type II "loves catching up with old friends and meeting new ones" at events like this. "Thanks to all of the amazing people that work for and support MDA, I'm able to achieve my goals and go to college next year!" 
Siblings Joshua and Holly Szymczak, both diagnosed with Limb girdle muscular dystrophy 2S will be in attendance as well. "For our family, MDA and events like these bring us hope that one day MDA funded research will bring a treatment for the form of muscular dystrophy that they have," says mom Denise. Josh and Holly like to participate in events like this because they get to meet people from all over and help raise money to "make medicines to make their muscles stronger." When asked what MDA means to them – both answered, "Summer Camp!" Joshua says, "Camp is a place where all my friends are just like me, and we get to do things that we don't normally get to do." Holly loves that she gets to see her friends and ride motorcycles.
For former Wisconsin MDA State Ambassador, Devin Argall, MDA means a hope for the future and independence. He also plans to be at Hayes' inaugural event. "I love to meet new people and tell them how their donation helps people with muscular dystrophy." Devin is 20 years old and lives with Duchenne muscular dystrophy.
"MDA is thrilled to be included in the First Annual Hayes Festival and Motorcycle Rally. After two long years of no in-person events, this event is bringing the community together in southeastern Wisconsin and continuing to move MDA's mission forward. We are so grateful to the committee and sponsors for making this happen and are looking forward to a fun day!" says Amanda Konopka, MDA Account Director of Corporate Partnerships.
To sponsor, attend or learn more about the event, you can visit: https://mda.donordrive.com/event/2022hayesfest.
Disclaimer: No content on this site should ever be used as a substitute for direct medical advice from your doctor or other qualified clinician.