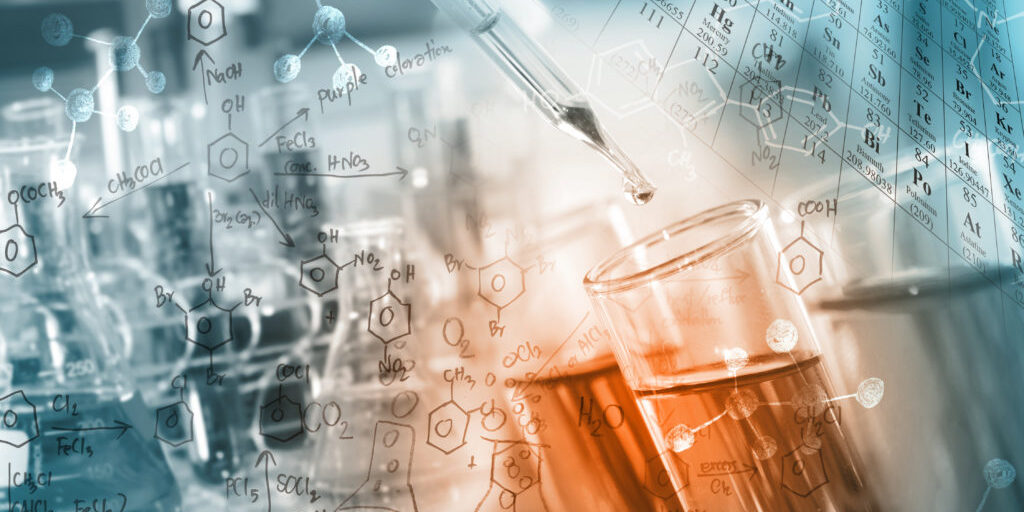 Current State of SMA Therapy: Navigating Treatment Options
By Sujatha Gurunathan | Wednesday, August 24, 2022
Over the past five years, medical and scientific advances have increased overall health and life expectancy in people with the neuromuscular disease (NMD) spinal muscular atrophy (SMA). SMA causes progressive muscle weakness in affected individuals and without treatment, leads to premature death before the age of two in the most severe cases. While there is no cure for SMA, the first disease modifying therapy was approved in 2016 and two more therapies have been approved since then. These therapies have been shown to slow, stop, or reverse SMA symptoms. 
To help understand and navigate the treatment options for SMA and other NMDs, MDA's Access to Coverage: Approved Treatments Workshop provides tips on obtaining and maintaining treatment, navigating insurance coverage, and working with your clinical team to decide on the best treatment option. Some guidelines from the workshop are covered below.
What causes SMA?
SMA is a genetic disease that involves the loss of muscle-controlling nerve cells, known as motor neurons, in the spinal cord. SMA is estimated to affect roughly 10,000 children and adults in the United States, and about 1 in every 50 Americans is a carrier for the gene defect that causes SMA. 
In most cases, SMA is caused by loss of or mutation in the survival motor neuron 1 (SMN1) gene, which leads to reduced production of SMN protein. This protein is required to maintain healthy, functional motor neurons. Without SMN protein, motor neurons degenerate and stop working. They are no longer able to send signals to muscles, causing the muscles to weaken and become smaller because of inactivity. This type of SMA is known as chromosome 5 SMA because, of the 46 human chromosomes, the SMN1 gene is found on chromosome 5.
In some people with chromosome 5 SMA, a gene located next to SMN1, known as SMN2, can partially compensate for the SMN1 defect by making some SMN protein. Only a small percentage of the SMN protein produced from the SMN2 gene is full-length and functional, however. As a result, affected people with more copies of the SMN2 gene are able to produce more functional SMN protein, and typically experience a milder SMA disease course. 
Rarely, SMA is caused by defects in different genes and/or chromosomes and is not related to the loss of SMN. In these other forms of SMA, the affected muscles, and progression and severity of the disease, can vary greatly. 
Types of SMA
SMA has traditionally been classified into types based on the age at which symptoms begin and the level of physical function achieved by the person with the disease: 
Type 1: Infants with onset in the first 6 months, unable to sit unsupported
Type 2: Children with onset between 6-18 months, able to sit independently 
Type 3: Childhood symptom onset after 18 months, can walk independently 
Type 4: Adult onset SMA after 18 years, can walk independently 
With new therapies and earlier diagnosis (e.g. newborn screening), the typical progression of disease is changing and SMA is beginning to be seen as a disease continuum. Newer SMA classifications are based on factors such as genetic testing for SMN1/SMN2 genes, age at starting treatment, and current functional status.
Approved therapies
There are currently three therapies approved for treatment of SMA.
In December 2016, the U.S. Food and Drug Administration (FDA), approved nusinersen (brand name Spinraza) for the treatment of all types (1-4) of chromosome 5 SMA in children and adults. Spinraza is given by intrathecal injection into the fluid surrounding the spinal cord and requires administration and monitoring by a healthcare professional. People taking Spinraza receive four doses each year, including an initial loading dose followed by three maintenance doses. The first three doses are administered at 14-day intervals, while the fourth dose is administered 30 days after the third dose. Spinraza works by making SMN protein that is produced from the SMN2 gene more functional, thereby increasing the amount of full-length SMN protein that is available in the body. This may target the underlying cause of muscle weakness in SMA and help maintain strength in people with the disease.  
In May 2019, the FDA approved onasemnogene abeparvovec-xioi (brand name Zolgensma) for treatment of children under 2 years of age with an SMA diagnosis (types 1-4) confirmed by genetic testing. Zolgensma is a gene therapy given by a one-time intravenous (in the vein) injection, and like Spinraza, requires administration and monitoring by a healthcare professional. Zolgensma works by using a viral-delivery system to deliver a new copy of the SMN gene into the body to produce SMN protein. This therapy results in long-term production of full-length SMN protein within motor neurons, helping to improve muscle function and survival. 
Finally, in August 2020, the FDA approved risdiplam (brand name Evrysdi) for the treatment of SMA in infants, children, and adults two months of age or older. Evrysdi is an oral medication given once a day by mouth or feeding tube, and can be self-administered at home following the instructions of a healthcare professional. This therapy is designed to enhance overall production of SMN protein from the SMN2 gene, including production of full-length SMN, thereby increasing the amount of functional SMN protein available in the body. Treatment with Evrysdi may help improve motor function in people with all types of SMA. 
Choosing and accessing treatment
Given the availability of effective new treatments for SMA, people with the disease, and their caregivers, are now faced with the challenge of choosing the optimal treatment for their condition and navigating access to treatment. MDA's Access to Coverage: Approved Treatments Workshop notes that just because there is a drug approved and available to treat a particular diagnosis, it is not guaranteed that everyone will receive the treatment. 
The workshop recommends that people considering treatment for an NMD ask their healthcare provider about available treatment options and take the opportunity to discuss concerns prior to choosing a treatment. It is important to understand what is involved with the treatment, including what will and will not happen before, during, and after treatment. When deciding on a treatment, some recommended questions for the health care provider include:
What is the cost of treatment?
Is there financial aid available if insurance will not cover it?
What are the risks/benefits?
How can I manage symptoms of the disease?
What are the logistics of treatment (e.g. route of administration, number of doses, timing of appointments, etc.)?
How will treatment impact me?
The workshop also examines common barriers to receiving treatment and provides suggestions on how to overcome these barriers to improve access to care. Some common barriers to treatment include:
Strict criteria to qualify for treatment
Requirement for prior authorization from the insurance company to cover the cost of treatment
Burdensome methods of administration (i.e., requirement for sedation, lumbar puncture, etc.)
Time burden of treatment (i.e., appts to monitor improvements/safety, long-term follow-ups, strict scheduling for treatment doses, time required for travel, hours of missed school/work, etc.)
---
Next Steps and Useful Resources
To learn more about choosing and accessing approved treatment for SMA and other NMDs, check out the full workshop at Access to Coverage: Approved Treatments Workshop. And for tips for working with insurance, improving access to education, and accessing medical equipment and assistive devices, visit MDA's Access Workshop homepage.
MDA Engage SMA Symposium
Individuals with SMA and their families are cordially invited to attend the MDA Engage SMA Symposium, which will be held on November 16-17. This educational event is designed to disseminate helpful knowledge and resources to the SMA community. Information will be provided by experts in the field and the event offers an opportunity for individuals living with SMA, and their loved ones, to connect socially. Register today!
Disclaimer: No content on this site should ever be used as a substitute for direct medical advice from your doctor or other qualified clinician.