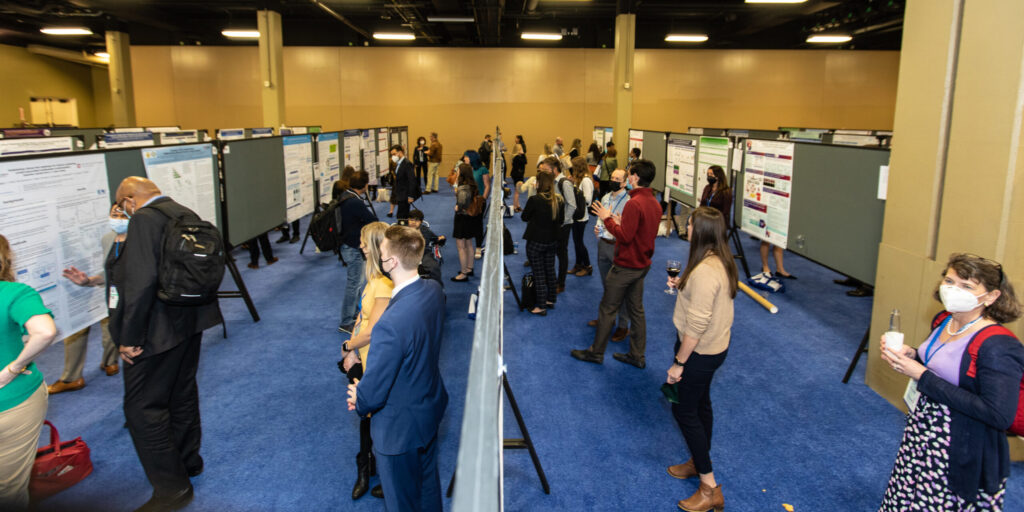 2023 MDA Clinical & Scientific Conference: Abstract Library & Agenda
By Mindy Henderson | Thursday, March 2, 2023
The 2023 MDA Clinical & Scientific Conference is just around the corner. With 32 sessions, 184 speakers, 61 exhibitors and patient advocacy organizations and 14 Industry Forums, this year's conference is sure to be extraordinary. 
We are pleased to share that the 2023 MDA Clinical & Scientific Conference Abstract Library is now open. I encourage you to explore this comprehensive library, containing over 350 submissions on the topics of Clinical Trials, Pre-Clinical Research, Clinical Management Translational Research, and more. Check out the library here.
The conference is scheduled for March 19-22 at the Hilton Anatole in Dallas, Texas. Donald S. Wood, PhD., President and CEO of MDA, will open the conference and will then turn the microphone over to keynote speaker Peter Marks, MD, PhD, Director of the Center for Biologics Evaluation and Research (CBER) of the US Food and Drug Administration (FDA). 
"It's my privilege to be a part of this important global gathering convened by the Muscular Dystrophy Association. Genetic therapies for neuromuscular diseases are now entering an unprecedented period of clinical translation," said Dr. Marks. "I'm looking forward to addressing the unique needs for drug development and regulatory oversight of gene therapies and other genetic medicines"- Dr. Peter Marks, FDA. 
Conference programming boasts seven tracks, focusing on:
Ultra-Rare
Technology
NMD Care Delivery: Care Throughout the Patient Journey *
ALS
Practical Considerations in Gene Therapy *
Digital Outcomes & Big Data
DMD Beyond Muscle: A Holistic Approach *
* Selected sessions within the tracks have been approved for CE Accreditation and are pending approval for Genetic Counselor CEUs. For more information, click here.
View the full conference agenda and session speakers here.
We can't wait to see everyone there. If you haven't registered yet, but would like to attend, there is still time – register here.
Disclaimer: No content on this site should ever be used as a substitute for direct medical advice from your doctor or other qualified clinician.