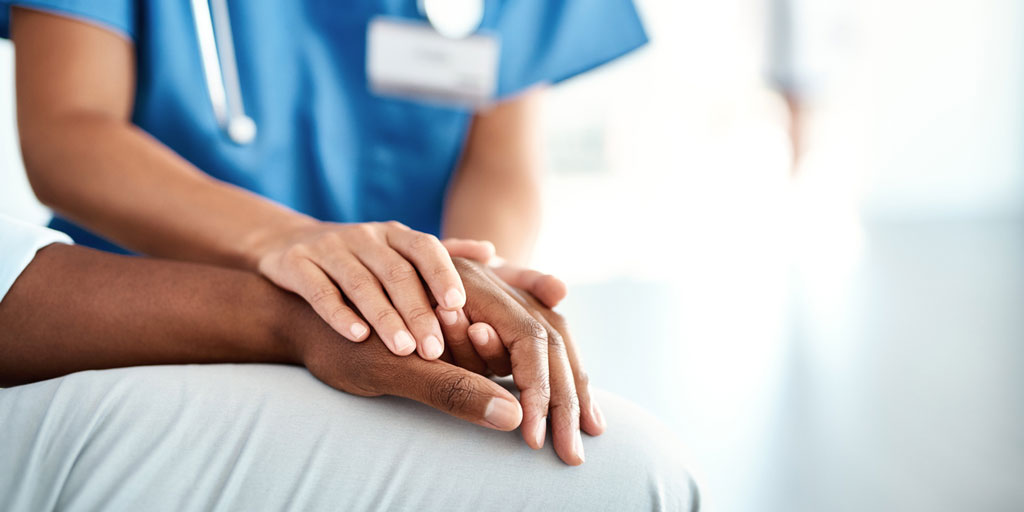 Amylyx Pharmaceuticals Announces Positive Results from Phase 2 Study of AMX0035 for Treatment of ALS
By Jeanene Swanson | Thursday, December 19, 2019
On Dec. 17, Amylyx Pharmaceuticals and the Sean M. Healey & AMG Center for ALS at Massachusetts General Hospital announced positive results from the phase 2 (CENTAUR) trial assessing treatment with the company's investigational therapy, AMX0035, in patients with amyotrophic lateral sclerosis (ALS). The study met its primary endpoint, showing a statistically significant slowing of disease progression in patients taking the therapy compared to placebo, as measured by the ALS Functional Rating Scale-Revised (ALSFRS-R). The company plans to share the data from the study at a future medical congress.
CENTAUR was the recipient of the ALS ACT grant, and is supported by ALS Finding a Cure, a program of The Leandro P. Rizzuto Foundation, The ALS Association, the Northeast ALS (NEALS) Consortium, Mass General Neurology Clinical Research Institute, and was funded in part by the ALS Ice Bucket Challenge.
ALS is a progressive neuromuscular disease that destroys muscle-controlling nerve cells called motor neurons, causing muscles to become nonfunctional and thus leading to muscle weakness, disability, and eventually death. AMX0035 is a combination therapy designed to reduce neuronal death and dysfunction. AMX0035 targets both mitochondrial and endoplasmic reticulum-dependent neuronal degeneration pathways.
Currently, there are only two drugs approved by the US Food and Drug Administration (FDA) to treat ALS: riluzole (Rilutek) and edaravone (Radicava). (Tiglutik, an oral suspension form of Rilutek, and Exservan, an oral film form of Rilutek, have also been FDA approved for the treatment of ALS.) There is no cure for ALS and approved therapies only moderately slow the progression of the disease.
About the trial
The phase 2, placebo-controlled trial was conducted over 24 weeks to assess the safety, tolerability, and effect on disease progression (measured by the ALSFRS-R) of AMX0035 as compared to placebo. (The ALSFRS-R is a scale used to monitor disease progression, with scores correlating to quality of life.) The trial also assessed the effects of AMX0035 on other measures that are important to patients with ALS, including muscle strength, lung vital capacity, and biomarkers of neuronal degeneration.
The trial enrolled 132 patients with ALS who were between 18 and 80 years old with a definite ALS diagnosis and whose symptom onset was within the past 18 months. Participants received either the drug or a placebo, twice a day. Results showed a statistically significant slowing of disease progression in patients taking the therapy compared to placebo, as measured by the ALSFRS-R.
The CENTAUR study was conducted by investigators at 25 leading ALS medical centers through the NEALS Consortium and led by Sabrina Paganoni, MD, PhD, investigator at the Healey Center for ALS at Mass General and assistant professor of Physical Medicine & Rehabilitation at Harvard Medical School and Spaulding Rehabilitation Hospital.
Almost 90% of patients who completed CENTAUR enrolled in the open label extension study (CENTAUR-OLE) to continue receiving AMX0035. Interim data from the extension study will be presented in 2020. The company will provide an update on regulatory plans and further details on expanded access plans in early 2020.
For more information about the trial results, read the company's press release.
To learn more about the CENTAUR or CENTAUR-OLE trials, visit ClinicalTrials.gov and enter "NCT03127514" and "NCT03488524," respectively, in the search box.
Disclaimer: No content on this site should ever be used as a substitute for direct medical advice from your doctor or other qualified clinician.