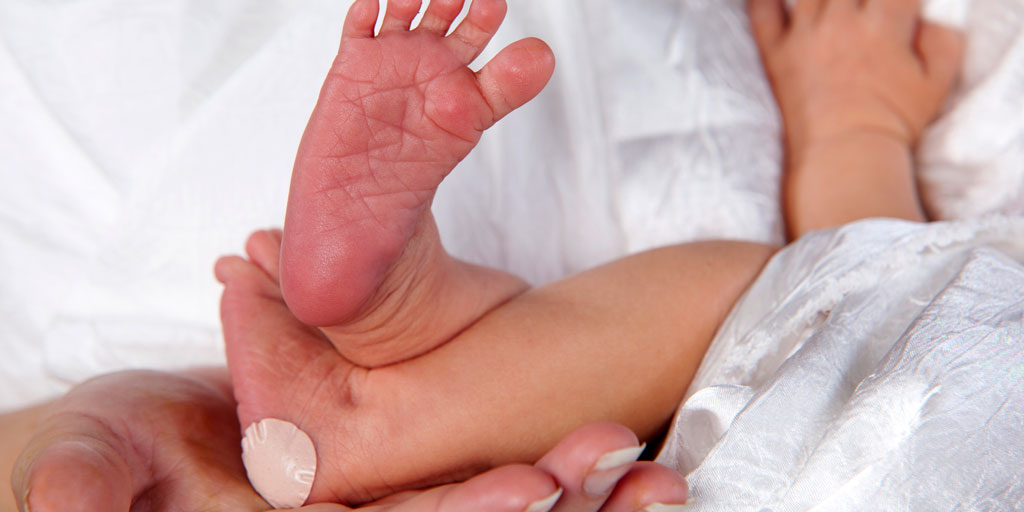 Arkansas to Screen Babies for SMA
By MDA Staff | Thursday, February 7, 2019
This week, Arkansas Gov. Asa Hutchinson signed into law a bill, HB 1074, that requires the state to add spinal muscular atrophy (SMA) to its newborn screening panel. SMA is the No. 1 genetic cause of death in infants, affecting approximately 1 in 10,000 babies. MDA was proud to advocate for the addition of SMA to the national list of recommended disorders to be screened for at birth and we cheered its addition in July 2018. Because it was only recently added to the national list, most states have not yet added SMA to their screening panels.
MDA applauds Arkansas for moving quickly to ensure that all babies in the state are screened for SMA so they can be connected to the care and services they need as soon as possible to slow the progression of the disease. MDA shares our gratitude with Rep. Julie Mayberry, who sponsored HB 1074, and all the members of the Arkansas State Legislature who unanimously voted to pass the bill. We look forward to the swift implementation of the law.
If you have questions about MDA Care and Clinical Services or support, please email us at ResourceCenter@mdausa.org or call 1-833-ASK-MDA1 (1-833-275-6321).
Disclaimer: No content on this site should ever be used as a substitute for direct medical advice from your doctor or other qualified clinician.