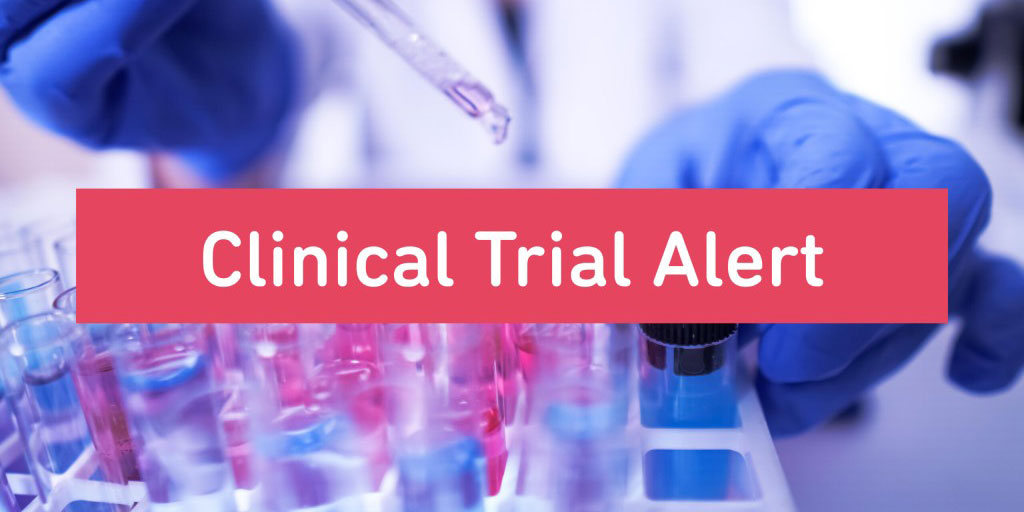 Clinical Trial Alert: Momenta Pharmaceuticals Seeks Participants for a Phase 2 Myasthenia Gravis Study
By MDA Staff | Tuesday, October 15, 2019
Researchers at Momenta Pharmaceuticals are looking for adults with generalized myasthenia gravis (gMG) to participate in a phase 2 study. The goal of the study is to evaluate the safety and efficacy of nipocalimab in patients who did not respond to standard of care. This therapy may improve function by lowering the levels of antibodies that block and attach to the receptors between nerve cells and muscles.
Participants will be randomized to receive nipocalimab or placebo. At the end of the second treatment period, subjects will be given the option of enrolling in a long-term extension study.
The total study duration for each patient will be approximately four months, with nine total study visits. The primary endpoint for efficacy is the change in Myasthenia Gravis–Activities of Daily Living (MG-ADL) score.
In order to be eligible to participate, candidates must:
Be older than age 18
Have a diagnosis of generalized myasthenia gravis (gMG)
Have presence of refractory gMG
Have a positive AChR Ab test (presence of acetylcholine receptor [AChR] antibodies — autoantibodies produced by the immune system) or have a positive anti-MuSK (presence of muscle-specific tyrosine kinase)
Have an insufficient clinical response to ongoing, stable standard-of-care therapy
Travel support is available.
To learn more or to inquire about participation, contact ClinicaTrialInfo@momentapharma.com.
To find out more information about the study, including a list of active trial sites, you may also visit https://clinicaltrials.gov/ct2/show/NCT03772587 or the company website at https://www.momentapharma.com/.
Disclaimer: No content on this site should ever be used as a substitute for direct medical advice from your doctor or other qualified clinician.