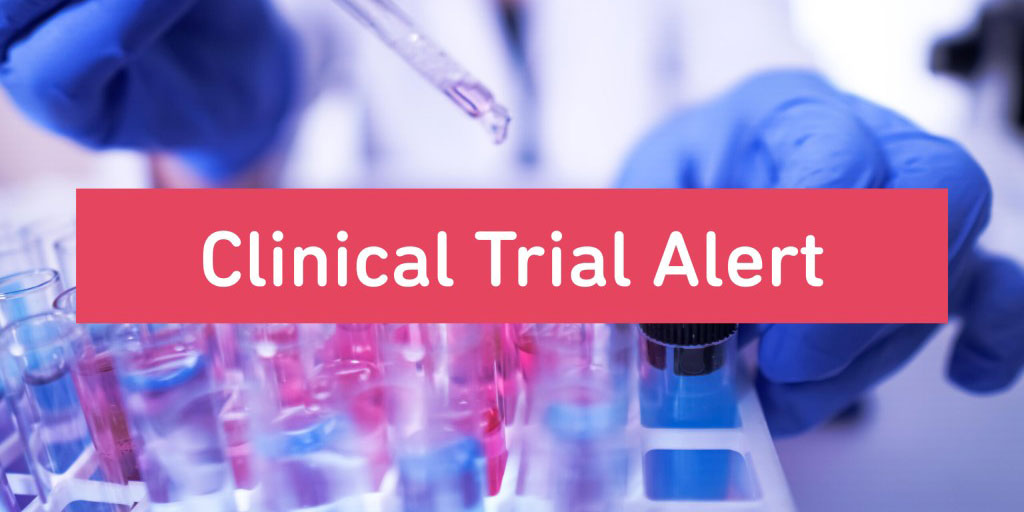 Clinical Trial Alert: Phase 2 Study of Ataluren in Children with Nonsense Mutation DMD
By MDA Staff | Monday, September 20, 2021
Researchers at Rare Disease Research, LLC are seeking boys between the ages of 6 months and 2 years who are living with Duchenne muscular dystrophy caused by a nonsense mutation (nmDMD) to participate in a phase 2 clinical trial to evaluate the safety and duration of effect of ataluren (brand name Translarna) to treat nmDMD. Ataluren is designed to correct nonsense mutations, and may slow the decline in physical functioning that occurs in boys with nmDMD.
This is an open-label interventional study, which means that all participants will receive ataluren for the duration of the study. The total trial length for each participant will be approximately eight months, and participants will be required to complete six doctor visits, including a screening visit and post-treatment follow-up. Three of the visits will require an overnight stay.
The drug will be administered as an oral suspension. The effect of ataluren will be investigated by taking and processing blood samples for gene sequencing, pharmacokinetic studies, and other assessments.  
To be eligible, individuals must meet the following inclusion criteria:
Boys between the ages of 6 months to 2 years
Body weight ≥7.5 kilograms (kg)
Documented nonsense mutation in the dystrophin gene
Individuals may not be eligible to participate if they are affected by another illness or receiving another treatment that might interfere with the ability to undergo safe testing.  
Please visit this link NCT04336826 for the full listing of inclusion and exclusion criteria.
Travel support is available for study participants and families. 
To learn more about the study or inquire about participation, please contact the study coordinator Marcial Almaraz by phone: 678-883-6897 or email: marcial.almaraz@rarediseaseresearch.com.
Disclaimer: No content on this site should ever be used as a substitute for direct medical advice from your doctor or other qualified clinician.