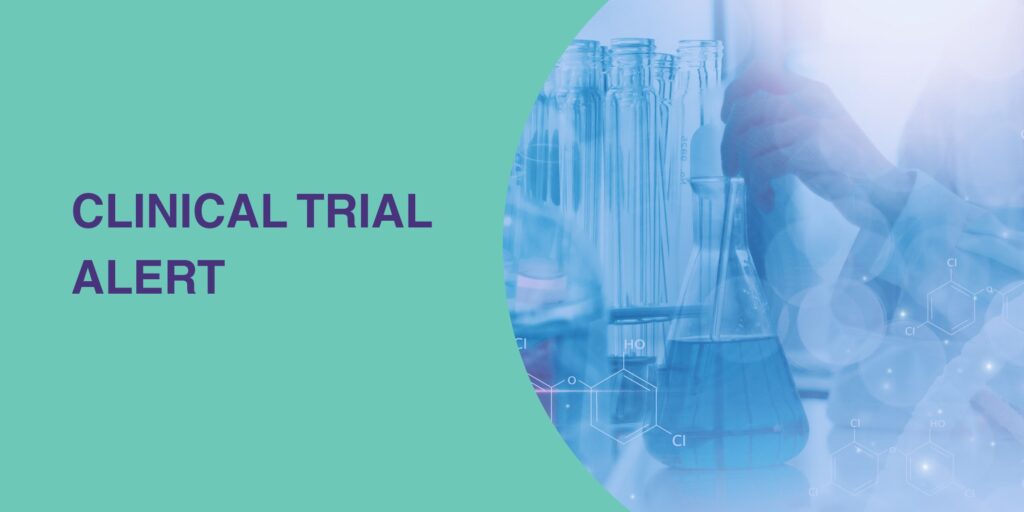 Clinical Trial Alert: Phase 3 Study of Inebilizumab in Adults with Myasthenia Gravis
By Sujatha Gurunathan | Monday, October 24, 2022
Researchers at Horizon Therapeutics are seeking adults living with myasthenia gravis (MG) to participate in a phase 3 clinical trial to evaluate the safety and efficacy inebilizumab to treat MG. Inebilizumab is being evaluated for the ability to reduce the autoimmune response that causes MG, thereby potentially reducing disease symptoms and improving function in people with the disease.
This study is a randomized, double-blind, placebo-controlled study with an open-label extension. This means that participants will be randomly assigned to either inebilizumab or an inactive placebo control over the course of the study. The total trial duration for each participant will be approximately 2.5 years, which includes 15 to 19 clinic visits depending on the subtype of MG (anti-MuSK antibody+ vs. anti-AChR antibody+). Following the study period, all eligible participants will have the opportunity to receive inebilizumab during an open-label extension period.
The drug/placebo will be administered by intravenous (in the vein) infusion. The effects of inebilizumab will be evaluated by multiple blood tests and disease assessments, including quality of life questionnaires, over the course of the study.
To be eligible, individuals must meet the following inclusion criteria:
18+ years of age
MG diagnosis with positive serologic test for anti-AChR or anti-MuSK antibody titer which can be tested at screening
MG affecting multiple muscle groups in the body
Receiving steroids, a non-steroid immunosuppressive treatment, or a combination of the two
Individuals may not be eligible to participate if they are affected by another illness or receiving another treatment that might interfere with the ability to undergo safe testing.
Please visit this link for the full listing of inclusion and exclusion criteria.
Travel support may be available.
To learn more about the study or inquire about participation, please visit the trial website or contact Horizon Therapeutics: 1-866-479-6742 or clinicaltrials@horizontherapeutics.com
Disclaimer: No content on this site should ever be used as a substitute for direct medical advice from your doctor or other qualified clinician.