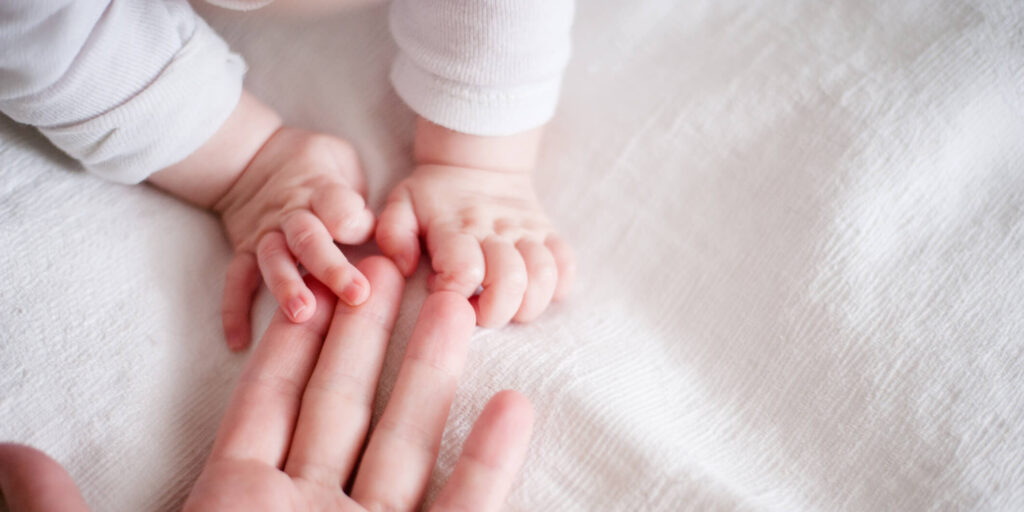 Congress is Considering a Law to Strengthen Newborn Screening: Help MDA Promote its Passage
By Brittany Hernandez | Tuesday, June 4, 2019
On May 2, Reps. Lucille Roybal-Allard (CA-40), Mike Simpson (ID-02), Katherine Clark (MA-05), and Jaime Herrera-Beutler (WA-03) introduced the Newborn Screening Saves Lives Reauthorization Act of 2019, a key piece of legislation that fights to eliminate preventable newborn deaths and stave off the onset of symptoms associated with severe disabilities, including neuromuscular conditions. Read MDA's fact sheet on this important legislation.
Newborn screening is a nationwide public health program that, through testing a small blood sample via a prick to the heel, detects genetic conditions for which treatment is available, and for which early treatment is key. The list of conditions for which babies are tested, called the Recommended Uniform Screening Panel (RUSP), is maintained by the Secretary of Health and Human Services. The Newborn Screening Saves Lives Reauthorization Act reauthorizes this activity, and it promotes modernization of the overall program to ensure that it is able to continue to operate as efficiently as possible. The bill also authorizes the federal grant program that improves the follow-up process to ensure that identified infants are receiving the care that they need, and MDA stands ready to provide care and support services for these children and their families wth our network of more than 150 Care Centers across the country.
Spinal muscular atrophy (SMA) and Pompe disease, two conditions supported by MDA, are currently the only neuromuscular conditions on the RUSP.  SMA is the No. 1 cause of genetic death in infants, while 1 in every 138,00 babies is born with Pompe disease. Although the decision to implement screening for these and other conditions on the RUSP is determined at the state level on an individual basis, the federal government recommendation puts pressure on each state to implement these tests, so it is incredibly important that the national newborn screening program is as robust as possible.  Right now, MDA is working to also see that screening for Duchenne muscular dystrophy (DMD) is added to the RUSP as well. Passage of the Newborn Screening Saves Lives Reauthorization Act will help move this forward and secure the overall program for years to come.
Advocate now for the passage of the Newborn Screening Saves Lives Reauthorization Act.
Disclaimer: No content on this site should ever be used as a substitute for direct medical advice from your doctor or other qualified clinician.