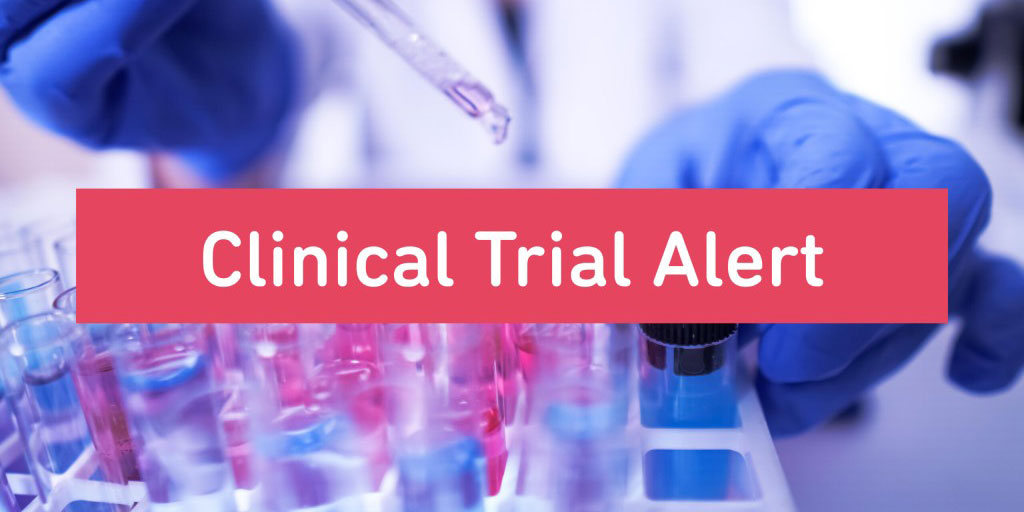 Clinical Trial Alert: Alexion Pharmaceuticals Seeks Participants for a Phase 3 Pediatric Myasthenia Gravis Study
By MDA Staff | Thursday, May 30, 2019
Researchers at Alexion Pharmaceuticals are looking for children with generalized myasthenia gravis (gMG) to participate in an open-label Phase 3 study. The goal of the study is to evaluate the safety and efficacy of eculizumab (Soliris) in pediatric patients. This therapy may improve muscle strength by reducing inflammation caused by the immune system.
All participants will receive eculizumab. At the end of the second treatment period, subjects will be given the option of enrolling in a long-term extension study.
The total study duration for each patient will be up to 4.7 years, with clinic visits every two weeks. The primary endpoint for efficacy is the change from baseline in the quantitative myasthenia gravis (QMG) total score. Throughout the study, participants will continue to see their regular doctor for routine care.
In order to be eligible to participate, candidates must:
Be between 6 and 18 years of age
Have a diagnosis of myasthenia gravis
Have presence of refractory gMG
Have a positive AChR Ab test (presence of acetylcholine receptor [AChR] antibodies — autoantibodies produced by the immune system)
Have an MGFA Clinical Classification of Class II to IV
Have a QMG total score of greater than or equal to 12
Travel support may be available.
To learn more or to inquire about participation, contact Edward Miretsky at Edward.Miretsky@alexion.com.
To find out more information about the study, including a list of active trial sites, you may also visit https://clinicaltrials.gov/ct2/show/NCT03759366.
Disclaimer: No content on this site should ever be used as a substitute for direct medical advice from your doctor or other qualified clinician.