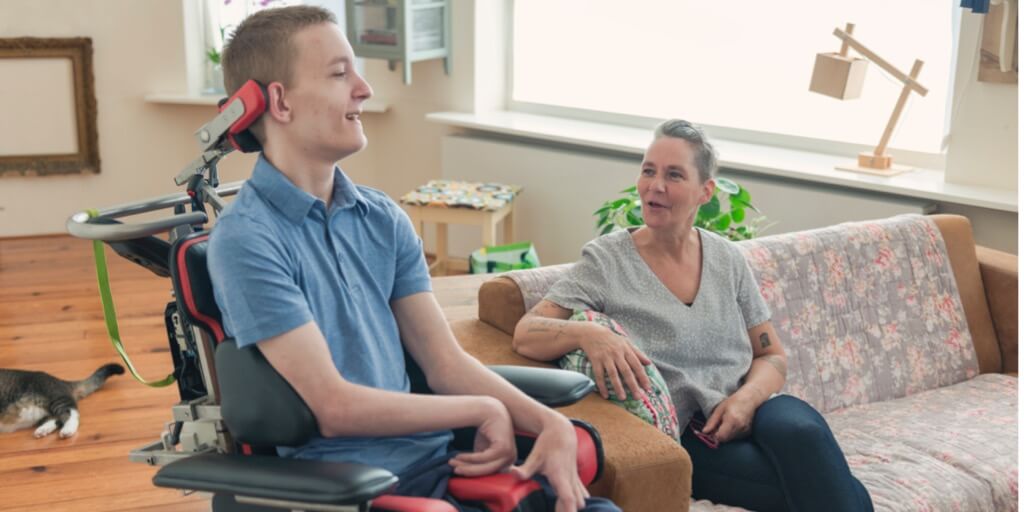 Connecting With Our Young Adults
By MDA Specialist, Family & Community Support | Thursday, December 2, 2021
Here at MDA, we are working to ensure all contact information is up-to-date for those who are registered in order to serve you as well as we possibly can. If your dependent has recently turned 18, please encourage them to email our MDA National Resource Center, at resourcecenter@mdausa.org, to update their contact information and to hear what's new at MDA. This way, MDA will be able to better communicate with your loved one regarding upcoming events, programming, and resources like our Care Centers that may be of interest to them.
We'd also like to take this opportunity to share our available educational materials and programming that are especially beneficial for young adults. Listed below are resources and information on MDA's initiatives.
Building Relationships: MDA Engage: Creating Strong Connections & Relationships 
College:
Accessible transportation:
Gaming: 
Mental Health:
Online Communities for Support: 
Public Policy & Advocacy: 
Raising a Family: MDA Engage Webinar: Your Future, Your Family and Neuromuscular Disease 
If you have any questions about the above programming, or need additional support/resources, please do not hesitate to reach out to the MDA Resource Center at 833.ASK.MDA1 or resourcecenter@mdausa.org. We are here to help through one-on-one support to help navigate through programs, services, activities, and more.
Disclaimer: No content on this site should ever be used as a substitute for direct medical advice from your doctor or other qualified clinician.