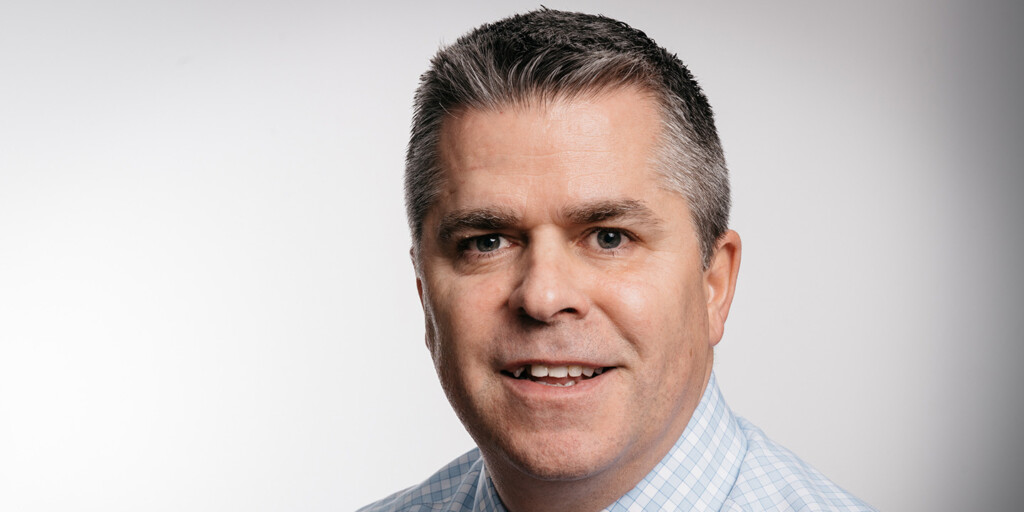 Do You Know ALS? Meet John.
By MDA Staff | Saturday, May 18, 2019
John Schwall, chief operating officer and co-founder of IEX, shares a personal connection in the fight against amyotrophic lateral sclerosis (ALS) as his mother suffered a six-year battle with the disease and later passed from complications related to ALS in 2008. John became an MDA supporter and has played a major role in the success of the annual Wings Over Wall Street event, a preeminent benefit for raising awareness and support to find a cure for ALS. Not only has John served as a Wings Committee member but his company, IEX, will be generously sponsoring WOWS 2019. Now in its 19th year, WOWS is one of the largest MDA events in the country.
What has inspired you to keep raising awareness and funds to find a cure for ALS?
John: When I was a young boy, my mom voluntarily organized fundraising efforts for MDA by planning competitive events among the employees of bars and restaurants located in Staten Island, N.Y. My sisters and I would attend the annual "Battle of the Bars" event, and we would often meet representatives of MDA and people who were living with neuromuscular-related diseases, including children. It was incomprehensible for us to understand how or why this could happen to people just like us, but we knew they were being helped by the MDA. And we knew our family was helping.
Those events further motivated my sisters and me, and of course my mom and her restaurant friends, to spend a few summer weekends each year soliciting donations while standing in busy Staten Island intersections. In hindsight, that doesn't seem like it was such a good idea — but it was fun! We knew that on Labor Day weekend we would be able to stay up as late as necessary to see Mom present an oversized check to Jerry Lewis during the annual MDA Telethon — on live television! Nothing was more exciting or rewarding. I could not have been prouder.
Fast forward 25 years later: With bitter irony, my mother was diagnosed with ALS and we found our family in need of help from MDA.
After a courageous six-year battle, my mom died from complications related to ALS. Shortly after her passing in 2008, I was fortunate to find out about MDA's Wings Over Wall Street event and even more fortunate to find out that my employer at the time was already an event sponsor. I immediately engaged in the event and found a way to start participating in the fundraising efforts.
What is your greatest strength as a supporter?
John: Several years after my mother passed away, a few of my colleagues and I started our own stock exchange, called IEX. Every year since IEX's founding, my IEX co-founders and colleagues have found a way to make a significant donation to MDA's Wings Over Wall Street. We've also tried to use our position in the center of the financial industry ecosystem to find creative ways to raise public awareness and to solicit donations from other industry participants, many of whom know how important MDA has been to me and my family.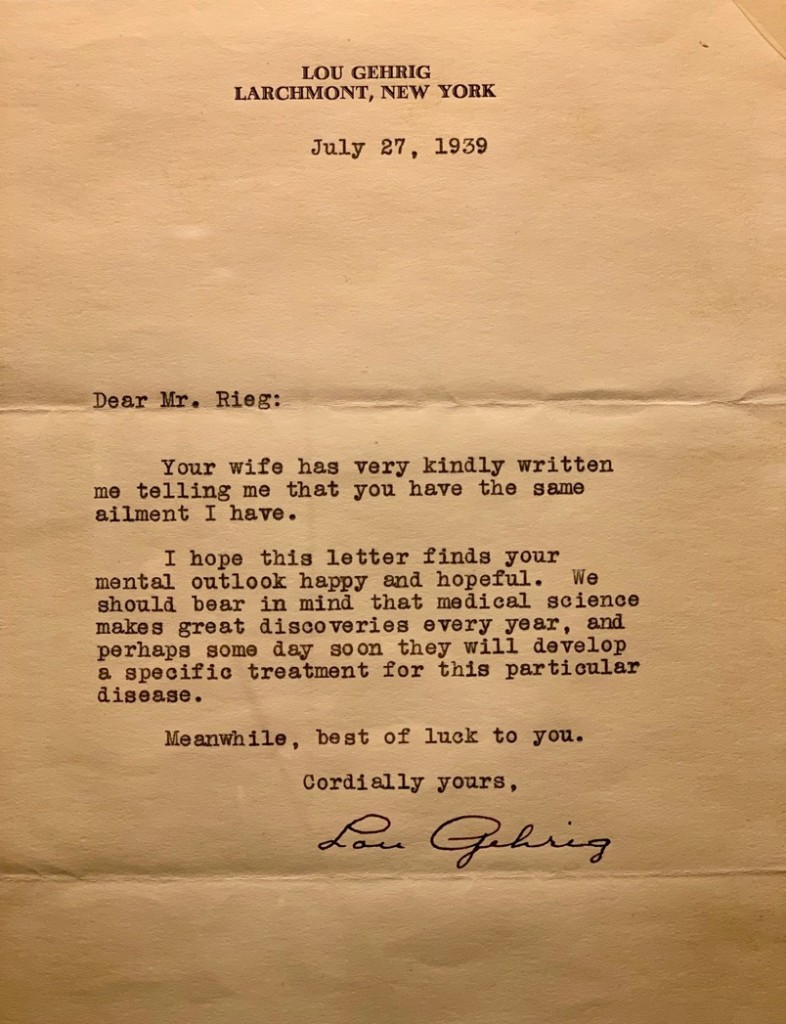 What does MDA's investment in care and research to accelerate the discovery of therapies and cures mean to you?
John: At my first Wings Over Wall Street event, I purchased a piece of baseball memorabilia at auction with a type-written letter signed by Lou Gehrig. The letter, dated July 27, 1939, was written a few weeks after his "luckiest man" farewell speech. It had been sent to a gentleman whose wife had notified Mr. Gehrig that her husband was suffering from the same ailment. Mr. Gehrig was thoughtful to remind the man, that "medical science makes great discoveries every year, and perhaps some day soon they will develop a specific treatment for this particular disease."  
That was 80 years ago. Needless to say, progress has been slow throughout much of the 20th century.
However, the 21st century has lead to advances in gene therapy and other promising technologies. I confidently believe, with the reminder from the Lou Gehrig letter hanging on my wall as constant inspiration, that we will soon have specific treatments, not only for ALS but for many other types of neuromuscular disease.
ALS has an incidence rate of 1 in 100,000 people. Yet, between the time of those annual Battle of the Bars events in the '70s and '80s and my mother's diagnosis in the early 2000s, she became the fourth person in our extended family to have ALS. For our family, a cure for neuromuscular diseases can't come soon enough.
Disclaimer: No content on this site should ever be used as a substitute for direct medical advice from your doctor or other qualified clinician.