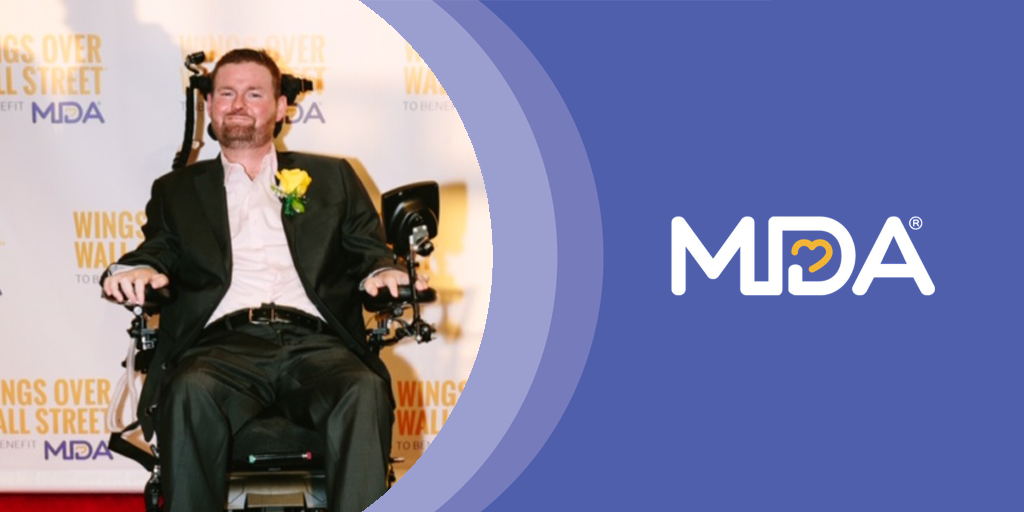 Do You Know ALS? Meet Pat.
By MDA Staff | Sunday, May 19, 2019
Pat Quinn, co-founder of the ALS Association's Ice Bucket Challenge, has been advocating for ALS awareness, treatments and a cure since his diagnosis with amyotrophic lateral sclerosis (ALS) in 2013. In 2017, Pat received the Wings Over Wall Street Spirit Award, given to a person who has demonstrated extraordinary commitment and dedication to the eradication of ALS by raising awareness, advocating for funding, and promoting research for a cure.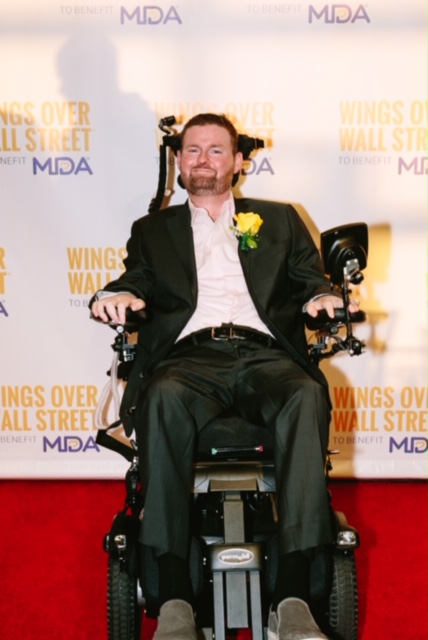 What does MDA's and the greater ALS community's investment in care and research to accelerate the discovery of therapies and cures mean to you?
Pat: It's everything! Investing in research to accelerate the discovery of therapies and hopefully a cure gives me hope that the next person who hears, "You have ALS," will be talking to their doctors about next steps and not getting their affairs in order. ALS is evil. It's wrong to watch someone physically crumble while their mind remains intact. I live it every day. No one should have to face this monster. MDA's investment to end ALS is vital. Every investment pushes us one step closer to beating this disease. Please join the fight!
How will collaboration within the ALS community get us closer to finding a breakthrough?
Pat: Collaboration is the key to defeating ALS. Some of the brightest minds in the world are working in ALS research right now. Putting these minds in the same room, working together, openly sharing information — this will all accelerate the speed to life-saving treatments. ALS patients don't have time. We need the best of the best working together because it's going to take something extremely special to finally beat this undefeated disease. I'd like to personally thank all of the dedicated individuals out there who are currently working every day to find a real breakthrough. You're all heroes, and working together, one day soon, you will be a part of history. Keep pushing! Thank you!
Who in your life provides the greatest source of strength?
Pat: ALS is ruthless. Without a proper support system, you don't stand a chance. You can't do it yourself. This unforgiving disease has not been all negative. There is always a silver lining. You just have to find it. My parents and I are closer than ever. My dad does everything I no longer can. My family has been right behind me from the beginning. I have friends I've known my whole life who support, guys who come over almost every weekend trying to keep things normal watching a game or sharing a beer. ALS usually pushes people away and it's contributed to that in my life. This disease changes people. It changed me. But the support around me is way bigger than a single individual. I am blessed and can fight every day because of all of them.
Disclaimer: No content on this site should ever be used as a substitute for direct medical advice from your doctor or other qualified clinician.