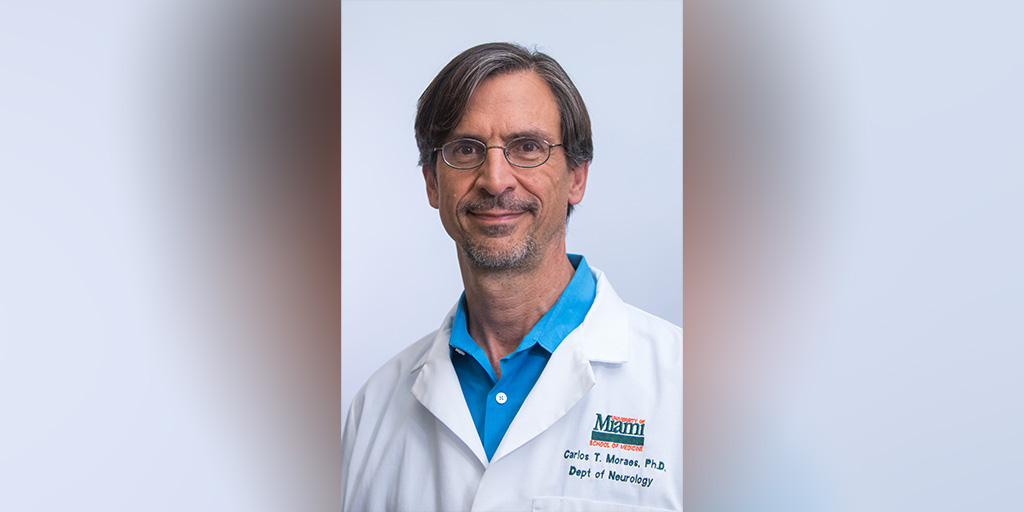 Five Questions with Mitochondrial Myopathy Researcher Carlos Moraes
By Jeanene Swanson | Monday, September 16, 2019
Carlos T. Moraes, PhD, professor of Neurology at the University of Miami's Miller School of Medicine in Florida, has an ongoing MDA research grant (totaling $300,000 over three years) to develop gene-editing enzymes that can be used to correct genetic mutations causing mitochondrial myopathies.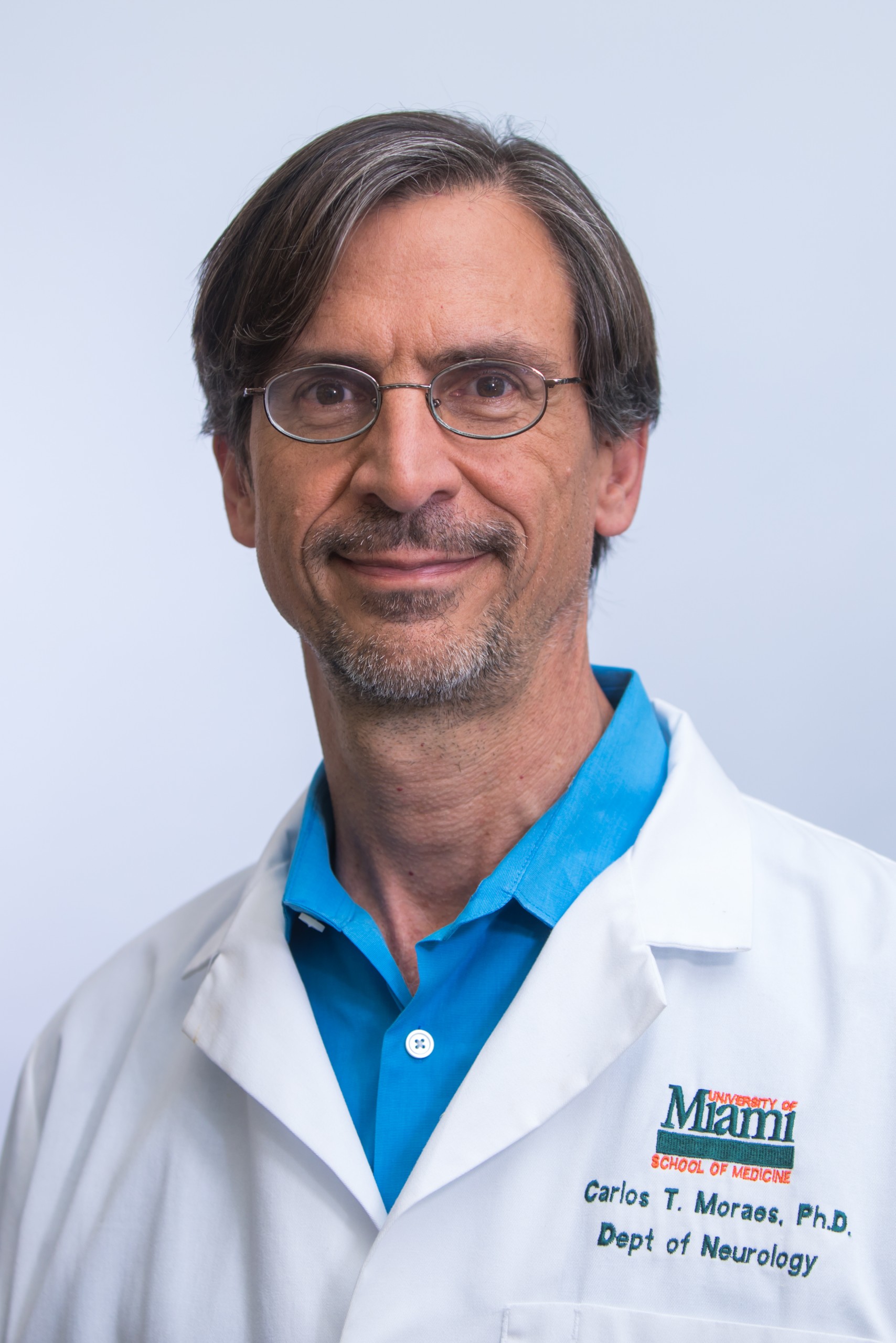 Mitochondrial diseases caused by mutations in the mitochondrial DNA (mtDNA) are most often heteroplasmic, meaning that normal mtDNA coexists with mutant mtDNA. Disease is manifested when the cells/tissue have a very high percentage of mutant mtDNA. There are no treatments for mitochondrial diseases, but the unique genetics of mitochondria offer some opportunities for genetic manipulation that could be curative.
With previous MDA funding, Dr. Moraes and colleagues have developed approaches to reduce the percentage of mutant mtDNA using DNA-editing enzymes, but the feasibility of this approach is limited because these enzymes are difficult to deliver to affected tissues. Therefore, he has developed an innovative approach to improve the delivery of gene-editing components to mitochondria, and his current project will test the success in different animal models, improving the chances of bringing this approach to clinics.
Please describe your current research.
Mitochondrial diseases can affect different organs but most commonly affect the muscle, heart, and central nervous system. Our lab is interested in developing treatment for mitochondrial diseases. Our MDA project is geared toward developing gene therapy approaches to mitochondrial disorders caused by mitochondrial DNA mutations.
What is the focus of your research in mitochondrial myopathies, and why is it important?
In the last decade, DNA-editing enzymes have revolutionized molecular biology and medicine. We have adapted the use of these enzymes to eliminate mutant mitochondrial DNA. Because there are no effective treatments for mitochondrial diseases, it is imperative to develop new approaches.
What inspired you to study mitochondrial myopathies?
I have been interested in mitochondrial disorders since the late 1980s, when training at Columbia University with Drs. Eric Schon and Billi DiMauro. The dual genetic system of mitochondria was fascinating to me and since then, I have tried to manipulate this system. (Ed. note: Some components of mitochondria are encoded in the nuclear DNA genome while others come from a separate mitochondrial DNA genome.)
What is the expected outcome of your research?
We can use DNA-editing enzymes to develop gene therapy approaches to treat mitochondrial diseases. The great limitation at the moment is the delivery of the DNA-editing enzymes to affected tissues. However, viral delivery has advanced tremendously and is being successful in several other myopathies.
How will your research lead to treatments and cures?
We hope that by eliminating the mutant mitochondrial DNA, the normal mitochondrial DNA will repopulate the affected tissue and restore normal mitochondrial function.
Why is it important that MDA continue to fund research in mitochondrial myopathies?
We believe we are at striking distance of developing a cure for mitochondrial disorders caused by mitochondrial DNA mutations. It is critical to have MDA support to continue to develop these approaches.
Disclaimer: No content on this site should ever be used as a substitute for direct medical advice from your doctor or other qualified clinician.