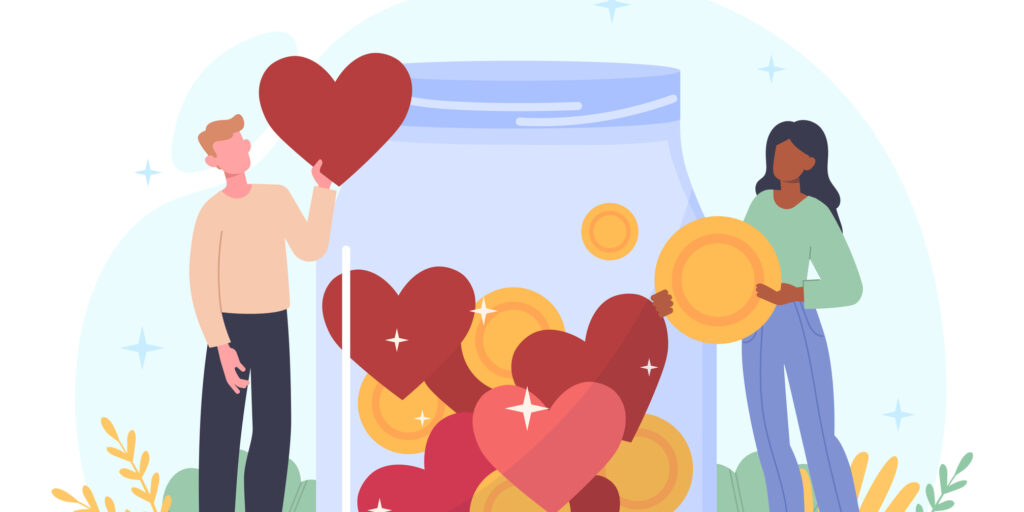 How Small Endeavors Make a Big Impact
By Rebecca Hume | Tuesday, March 14, 2023
MDA's mission to fund groundbreaking research for neuromuscular disease treatment and provide families with the highest quality care would not be possible without the generous donation of time and resources from our volunteers, sponsors, and supporters. Dedicating time as a volunteer or supporting various fundraising opportunities throughout the year are both powerful ways that individuals can positively impact that mission. While larger commitments, like a week spent volunteering at MDA Summer Camp or donations from large sponsors, might come to mind when thinking about impact, even just a few moments of volunteered time can significantly further MDA's mission.
Small steps, big impact
Whether it is a few minutes or a few hours of time, the valuable efforts of our volunteers make it possible for MDA to continue to empower the families that we serve. Small acts of kindness and individual contributions create a ripple effect towards a larger impact. A simple action like thanking a firefighter can serve as a meaningful act of appreciation and acknowledgment towards the $607 million raised during the last six decades by Fill-the-Boot endeavors. Purchasing a cup of coffee during the Dutch Brothers' annual Drink One for Dane fundraiser contributes to the more than $10 million raised for MDA. These are vital funds that are allocated toward innovative research, MDA Care Centers, MDA Summer Camp, and the myriad of educational services and resources that MDA provides to our community, and what may feel like the smallest of efforts or contributions – matter.
The MDA Shamrock campaign is a prime example of how even the smallest endeavor can lead to big results.  The iconic pinup program is one of the largest St. Patrick's Day fundraisers in America. What started in a local pub more than 40 years ago has since grown to thousands of retail locations nationwide and has raised more than $330 million for MDA. Supporting the MDA Shamrocks campaign, by buying a $1 or $5 shamrock at a local retailer or simply stopping to thank a local retailer for their participation and support, helps to empower those living with neuromuscular disease to live longer and more independent lives.
In fact, there are a multitude of opportunities that are available to support MDA's mission even if you have limited time or resources. You may not have time to run a marathon with Team Momentum but dedicating an hour to cheer for participants as they cross the finish line is a valuable volunteer role as well! Even the smallest footprints leave a lasting impact.
How you can make a difference in just minutes
How you can make a difference in just a couple of hours
Local fundraisers, like MDA galas and golf tournaments, are a fun and easy way to give back if you are able to donate a few hours of your time to offer support at an event. With a variety of roles, there are opportunities for everyone. And every role, big or small, expands MDA's impact, helps support the funding of innovative research, and contributes to the programs and services that MDA offers our community. You can make a difference with small steps towards big change to empower those living with neuromuscular disease.
---
Next Steps and Useful Resources
Disclaimer: No content on this site should ever be used as a substitute for direct medical advice from your doctor or other qualified clinician.