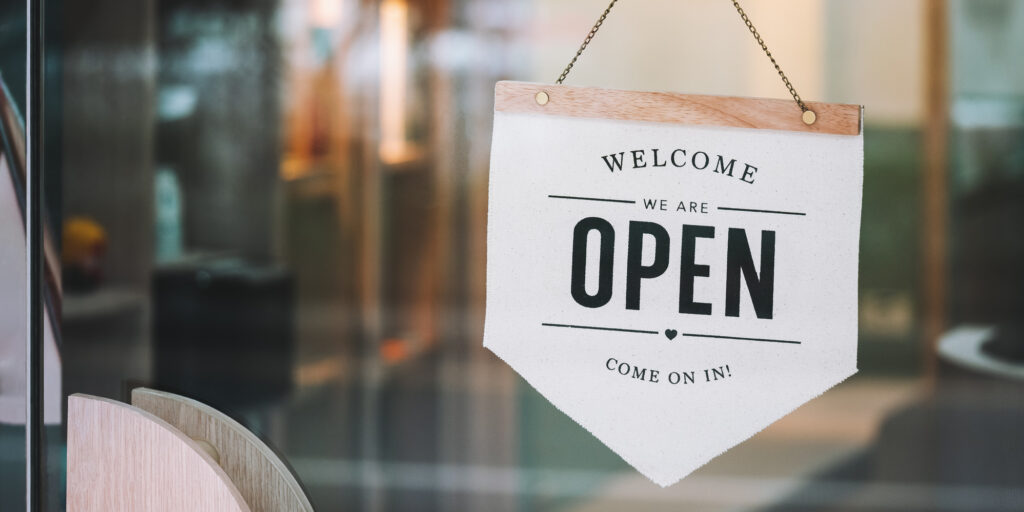 Inclusion and Accessibility for All: Understanding Your Rights as a Shopper
By Rebecca Hume | Thursday, March 30, 2023
For those living with physical disabilities, accessibility is a cornerstone of inclusion. While a focus on inclusivity and diversity has become more prevalent in the last ten years, with many businesses and retailers recognizing the need for change, a large percentage of public shopping entities are not particularly accessible. Many Americans with disabilities encounter physical or architectural barriers when shopping in their community.
The Americans with Disabilities Act (ADA) provides a set of guidelines for all public establishments in order to allow individuals with disabilities to access the same recreational, retail, professional, and entertainment entities as those without disabilities. While ADA guidelines specify that it is illegal for businesses that are open to the public to exclude access to those living with disabilities, in many cases, oversights in accessibility needs create limitations to members of the disability community. Even retailers with the best intentions might lack an applicable understanding of accessibility needs.
Recognizing your rights under the ADA can equip you to advocate for your needs when you recognize a disparity in your own local shopping areas.
Your rights as a shopper
The ADA provides a clear list of important areas that retailers should focus on to ensure that their physical location is accessible to all shoppers.
Accessible parking spaces and curb cuts must be provided in store-owned parking lots.
All doors and entrances must have at least a 32-inch opening in order accommodate wheelchairs and other mobility aids. (Note: Although automatic doors increase accessibility, they are not required to meet ADA standards.)
If public restrooms are available to shoppers, an accessible bathroom or stall must be provided. Requirements include toilet height (19 inches), sink height (34 inches), and grab bars.
Accessible dressing rooms that allow enough space to maneuver a wheelchair.
Adequate spacing between merchandise aislesto allow enough space to maneuver a wheelchair. The ADA specifies a minimum aisle width requirement of 36 inches. If aisles exceed 200 feet in length, the opening mush be at least 60 inches in order to allow shoppers to pass each other.
Service counters and checkouts must be 36 inches or less in height. There must be space in front of the counter that is no less than 30 by 40 inches.
(While older buildings are sometimes exempt from the ADA, there are often exceptions.)
What you can do to advocate for your accessibility rights
Retailers generally recognize the need to accommodate their customers and understand that violating the ADA can result in expensive litigation. In most cases, accessibility barriers are the result of a lack of understanding or education regarding required accommodations. In terms of process and progress, education for retailors and store owners is the first step towards increased accessibility and ADA compliance. In fact, sometimes simply bringing awareness to the issue can result in positive, significant change.
As a patron, there are steps that you can take to address accessibility issues. If you encounter a physical barrier in a public shopping space, you can ask to speak to a manager or owner regarding the barrier or write a letter to the owner sharing your experience, the barrier that you encountered, and how/if it violates ADA requirements. If speaking in person with a manager or owner, ask for their contact information and send a follow-up letter or email after your discussion. In your letter or email, be sure to include your contact information so they have an easy way to follow up with you to let you know how they have handled, or plan to handle the situation. It can be beneficial to allow the retailer time to mitigate the issue, especially if it is a structural issue, and then revisit the location to determine if change has been made. If an adequate amount of time has passed and the change has not been made, check in with the manager or owner again to inquire if there is an action plan in place. If the store belongs to a corporate chain, contact the corporate headquarters.
Most store owners are eager to accommodate accessibility needs. In addition to their obligation to comply with the ADA and desire to avoid costly lawsuits, business owners benefit financially by ensuring access to the large population of shoppers who belong the disability community. However, if educating store owners regarding existing barriers and advocating for accommodations does not provide results, you also have the right to file an ADA complaint with the U.S. Department of Justice.
As members of the community of individuals living with disabilities, it is important to know your rights and to feel confident in advocating for yourself and others. It is your civil right to access and enjoy all areas of public life. Education, empowerment, and implementation of ADA guidelines can spark meaningful changes to make our communities more accessible and inclusive for all.
Disclaimer: No content on this site should ever be used as a substitute for direct medical advice from your doctor or other qualified clinician.