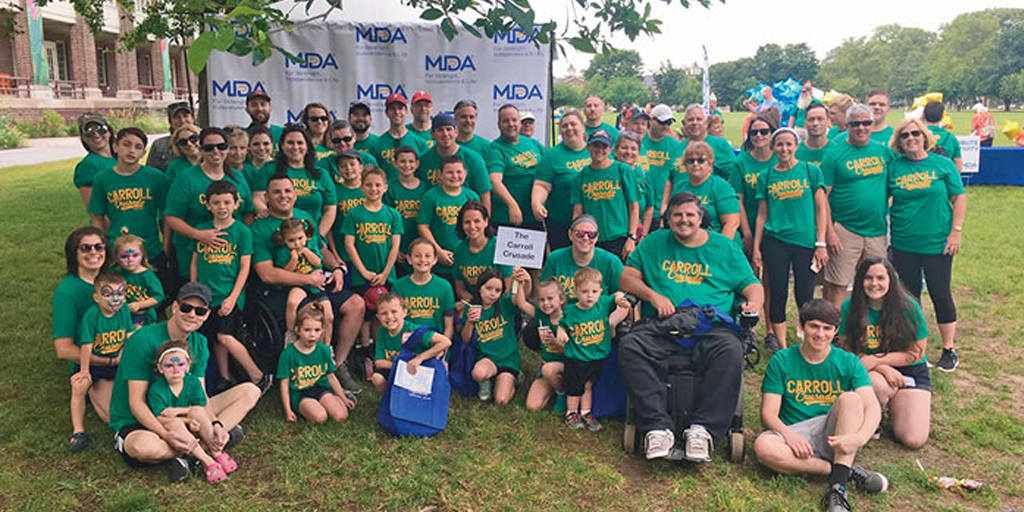 By Christopher Carroll | Thursday, January 16, 2020
I often hear people say that I suffer from muscular dystrophy.  I don't like this use of the word "suffer." I am living my life to the fullest, and don't feel like I am suffering at all.
I may need to ask for help sometimes or adapt to my surroundings, but I can always be myself. Coming to that realization took years of hard work and some tough life lessons.
Keeping up appearances
Growing up, I was always an active kid. I would spend hours outdoors playing basketball, football, and going to the pool with my friends.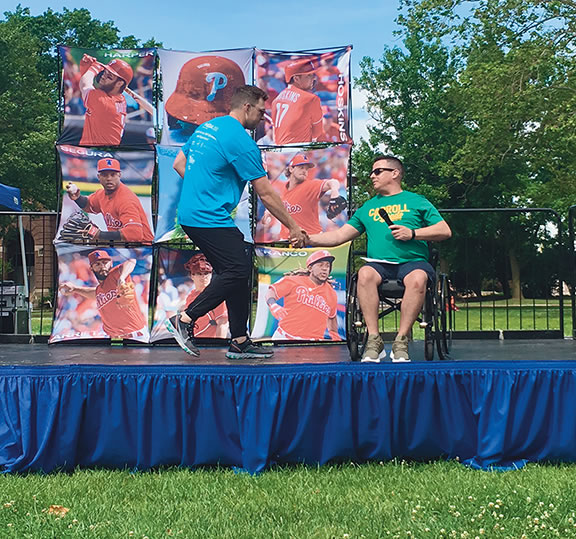 As I grew older, I realized that I moved a bit differently than other kids. I am the second-youngest of eight children, and my oldest brother was already diagnosed with Becker muscular dystrophy (BMD). Being familiar with his condition, I realized I must have muscular dystrophy, too. Soon, my doctors diagnosed me with BMD.
Instead of embracing it, I tried to hide the fact that I had a neuromuscular disease. I started to avoid physical activities in front of strangers, and I made up ridiculous reasons why I couldn't run as fast as the other kids. I would stand and walk abnormally straight to try to hide my condition.
I was so determined not to let my condition define me that I completely turned my back on it. In retrospect, this caused more harm than good, as I stopped seeing my doctors and didn't seek out help when I was having trouble coping with the effects of the disease.
For years, I struggled with a tug of war between my feelings of self pity and the need to keep a happy outward appearance.
Fate steps in
In 2012, I was struck by a car while crossing the street in Sea Isle City, N.J., and I had to stay off my feet as I healed. Being off my feet for so long caused my muscles to weaken to the point that I never regained the ability to walk. I have been in a manual wheelchair ever since. This made it harder to hide that I have a disability, but it took me a few more years to finally embrace my condition and start to take control of my disease. I could not have done this without the support of my family; my amazing fiancé, Joy; and my wonderful doctors.
Around this time, I began to see my neurologist at the University of Pennsylvania again. It wasn't long before my doctors began to suspect that I did not have BMD.
At my doctor's suggestion, I met with a genetic counselor. We talked at length about how muscular dystrophies are inherited and the importance of understanding the gene sequencing of each type. She also explained how the genetic testing process works and urged me to get it done immediately. That day, I spat into a tube, and about two weeks later I received my official diagnosis: limb-girdle muscular dystrophy type 2D.
This was a game changer for me. I finally had a definitive diagnosis that I could research and do something about.
Since finding my diagnosis, I have become an MDA Ambassador and joined my local Muscle Walk Committee.
At a recent appointment with my doctor, I noticed that she always talks about "when" a cure is found, never "if." This gives me the drive to continue to do my part to make that "when" sooner rather than later.
No more hiding
Throughout the year, you can find my fiancé and me at a ton of concerts or my nieces' and nephews' sports events. We love staying active, and we never let my condition stand in the way.
Looking back, one of my biggest regrets is that I kept my neuromuscular disease in the shadows for so long. I am now in a position to live my life to the fullest and help find a cure. I would not be in this position if I didn't decide to find out my official diagnosis and get involved with the MDA community.
Christopher Carroll, 36, is a sales representative for a remodeling company. He lives in East Norriton, Penn., and looks forward to getting married in July 2020.
Share Your Story
If you have a "From Where I Sit" story idea, email us at quest@mdausa.org.
Disclaimer: No content on this site should ever be used as a substitute for direct medical advice from your doctor or other qualified clinician.