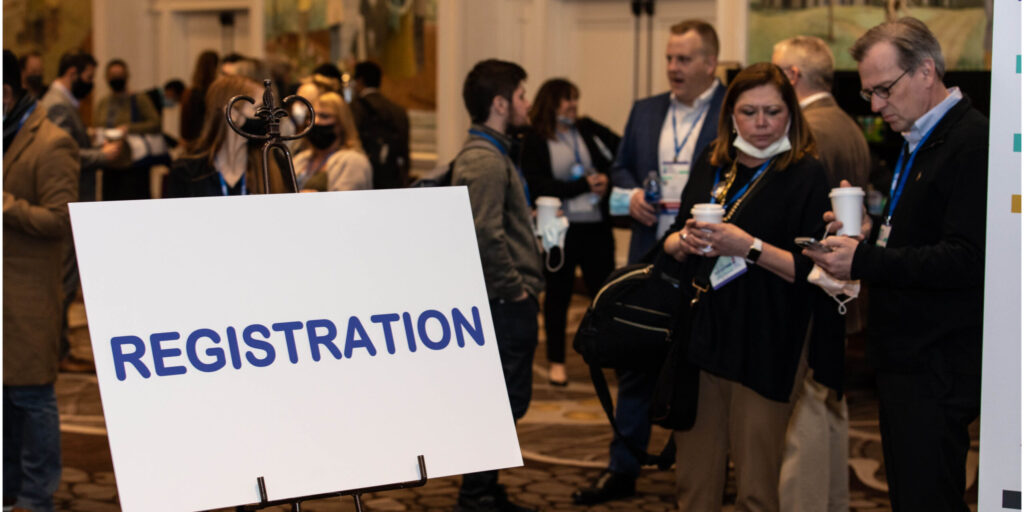 MDA 2023 Clinical and Scientific Conference – Q&A
By Mindy Henderson | Monday, February 13, 2023
The MDA 2023 Clinical and Scientific Conference is just around the corner and we hope you are planning to join us! The conference will highlight unprecedented research advancements and clinical achievements by the countless professionals who are committed to maintaining and restoring movement in individuals with neuromuscular disease (NMD).
If you haven't registered yet, though, there is still time. In person and virtual registrations are still available. AND included in your registration, attendees will be granted access to our on-demand conference content via our virtual event platform post event. The on-demand content will be available for a period of 12- months after the conference has concluded.
Check out the Q&A below with Pamela Bittner, Senior Director, MDA Conference & Research Events, for all the information you could ever want to know about conference! 
When is the conference?
The conference will be held March 19–22, 2023 
Where is the conference?
Conference will be held at the Hilton Anatole located in Dallas, TX. Attendees are responsible for travel, lodging and personal expenses. A block of rooms has been reserved at the hotel at a discounted rate of $259 per night for single or double occupancy, plus taxes and hotel service fees. 
To reserve your hotel room for the 2023 MDA Clinical & Scientific Conference you must first complete your online conference registration through the conference registration portal. Rooms must be reserved by Wednesday, March 1, 2023 to receive the discounted conference rate. Rooms can be reserved after that date; however, it will be subject to availability at the prevailing hotel rates.
What can attendees expect from the 2023 MDA Scientific Conference?  
Attendees of the 2023 MDA Clinical & Scientific Conference can expect a first-in-class conference that will explore all aspects of pre-clinical, translational, and clinical research and care across NMD to support the development of better care and treatments to our community. We are thrilled to be working with our session chairs and speakers to deliver unparalleled content next month!
Who is the keynote speaker? 
Peter Marks, MD, PhD Director of the Center for Biologics Evaluation and Research (CBER) at the FDA.  "It's my privilege to be a part of this important global gathering convened by the Muscular Dystrophy Association. Genetic therapies for neuromuscular diseases are now entering an unprecedented period of clinical translation," said Dr. Marks. "I'm looking forward to addressing the unique needs for drug development and regulatory oversight of gene therapies and other genetic medicines"- Dr. Peter Marks, FDA
Who typically attends the MDA Clinical & Scientific Conference, and how do you register? 
Thought leaders in NMD research and care as well as industry leaders in pharma, biotech, and non-profit partners in NMD. The 2023 conference will once again be offered both in-person and virtually. 
Can individuals living with neuromuscular disease, or their families and friends attend? 
Although this is a technical conference geared toward medical and scientific professionals, individuals in the neuromuscular community who are registered with MDA and would like to view meeting presentations in real time may sign up for virtual attendance at no cost. Discounted fees are  available for in-person attendance at the patient/caregiver rate until allotted spaces are filled. This global meeting features the world's best researchers, clinicians, industry partners and advocacy organizations participating in discussions and announcements on the latest advancements in research, treatments, and care. Patient & Caregiver Registration (office.com)
Why should I attend? 
The 2023 MDA Clinical & Scientific conference offers unparalleled access to the top researchers, clinicians, industry partners and advocacy organizations. Our sessions will share the latest data in NMD research and care, and the exhibit hall will allow attendees to explore all that our partners in  pharma and biotech have to offer.  Additionally, we will be presenting over 275 posters from the top research minds in NMD.
More information:
Disclaimer: No content on this site should ever be used as a substitute for direct medical advice from your doctor or other qualified clinician.