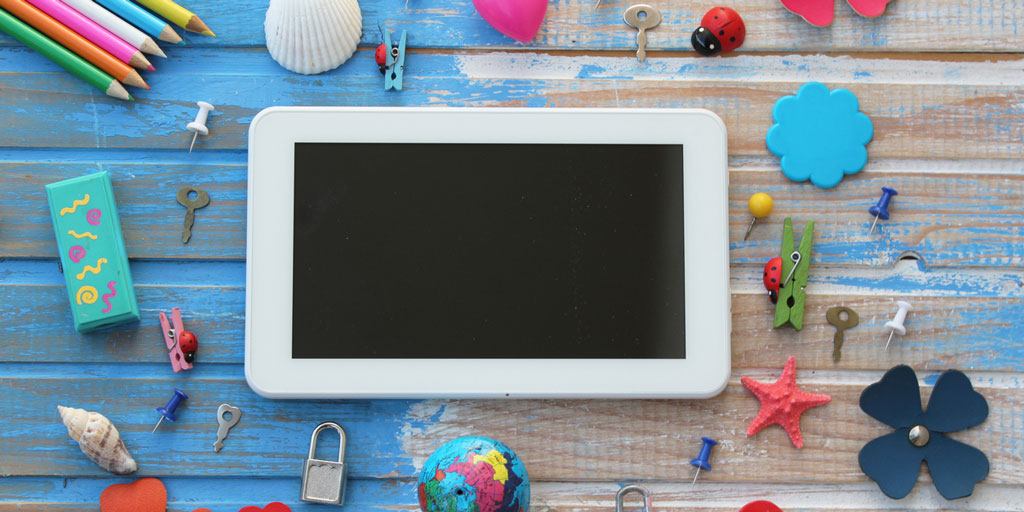 MDA Summer Camp's New Adventure: Going Virtual
By Lindsey Baker | Monday, June 8, 2020
In March, as the novel coronavirus spread across the US, we at MDA realized it would be impossible to safely gather our community's children and teens at MDA Summer Camps this year.
But that didn't mean we had to cancel camp, or its spirit.
"We know how much MDA Summer Camp means to our community, and we immediately knew we wanted to pivot to a virtual model," says Jennifer Allebach, MDA senior vice president of Recreation and Camp Programs. "Campers still need the camp experience, and volunteers want to stay involved, so developing a virtual camp will help MDA achieve both goals."
And so, camp is on — online, that is.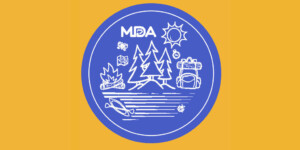 A new spin on the Summer Camp spirit
Dubbed "MDA Explorers," our virtual Summer Camp blends activities children and their families can do on their own with group interaction to re-create the feel of a traditional week at camp.
"MDA Explorers has the same goal as in-person MDA Summer Camp: to provide a fundamental Summer Camp experience for campers with neuromuscular disease," Jennifer says. "Additionally, virtual Summer Camp will continue to allow campers to have fun, connect with nature and the outdoors, have new experiences, and stay connected."
The full virtual program, available at no cost, contains three tracks. Spotlight programming, available any time at mda.org/virtual-camp, includes cooking, songwriting, art, and gaming activities families can view or download and do together any time. Camp Connections will allow campers to meet online with volunteers and camp friends from their specific area MDA Summer Camps, where physical sessions are typically held. Camp Connections experiences will roll out later this summer, and more information will be provided to families of campers.
And then, there's MDA Explorers: Adventure Awaits.
From home into the world
Launching the week of June 22, MDA Explorers will bring MDA Summer Camp to campers across the country in a series of six 4-day "camps." Participants will be divided into subgroups of similar ages, so conversation topics can differ between age groups, but craft projects and activities for all ability levels will be available for every camper.
Kids and families can register online for a week that fits their age level and schedule. They'll receive a camp welcome packet via email before their camp week begins; once the week starts, all activities and communication will be done via Microsoft Teams (which is free to download and available on most devices, and also accessible via web browser).
Each of the four camp days each week will have a different adventure theme — safari, trailblazing, stargazing, and world traveling — and activities, suggested snacks, and projects will correspond to the theme. Morning announcements will be posted in Teams, and then kids and teens can do activities with their families on their own timeframe. When campers complete art projects, they can snap a photo and post it to a Teams group where they can see what other kids have been up to and chat with each other. MDA Summer Camp volunteers will moderate, support, and have fun with campers on each Teams channel.
Traditionally, MDA Summer Camp creates environments where kids build independence, and while they can participate in some activities on their own during this year's virtual camp weeks, the online programming was designed with an interdependent group and family dynamic in mind.
"Many people are feeling isolated as they have been quarantining and staying home, so ensuring that we connect the MDA camp community is exceptionally important right now," Jennifer says. "The specific type of programming we are doing — allowing campers and their families to participate at whatever time works best for their schedule — is important because many families are trying to navigate the challenges of the pandemic, and we want to bring camp to them in a way that's easy to access. After all, camp isn't a place — it's a feeling. And with this type of programming, we can reach our camp community wherever they are."
A note on next year
For campers who would have been attending in-person MDA Summer Camp for the final time in 2020 because you are aging out of the program — we see you. In 2021, MDA Summer Camp age restrictions will be adjusted, where allowed at open regional camp facilities, to enable campers who would have been in their final year in 2020 to enjoy an additional camp summer with friends and volunteers. More information will be provided in the coming months.
Until then, register for MDA Explorers and our full virtual camp experience today.
Disclaimer: No content on this site should ever be used as a substitute for direct medical advice from your doctor or other qualified clinician.